J – Travel is an attitude, not an activity.
This shift in thinking for me has become really apparent in our quest to Find Your Own Local. In a year of doing the Be Mindful. Be Human. blog, I have noticed something about my curiosity: I am interested in lots of things I ignored previously.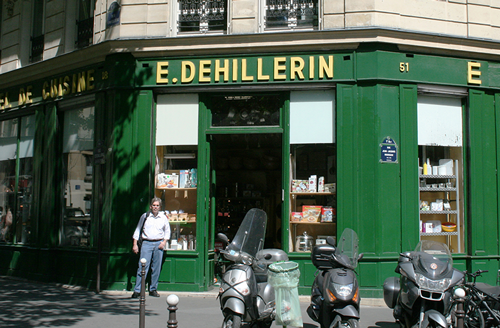 My best reference is to when I travel outside the US. I want to know about everything I see and taste. France, among others, is a treasure trove. Why not do the same here at home? Our region has a wealth of discovery to be had. It's the same as walking (or driving) in France and seeing a new food opportunity … just be curious.
Here are a few of our discoveries. They all offer delicious ingredients for our recipes!
Nature's Bounty Meats, in Vacaville, is supremely respectful of their animals. They offer lamb, beef and chicken. If a lamb is scared, the owner will hug the lamb to calm it. Oh, my. Of course, the lamb is sacrificed … but peacefully. That's as good as it gets. We got the most amazing lamb from them. It was a half-lamb. Very clean. Luke was impressed. He broke it done. You can have a butcher do the same. Lamb doesn't come any better.
Fresh fortune cookies? Good fortunes? You've come the the right place. New World Bakery is at 1713 10th St in Sacramento. No photos, please! So, you just have to go there.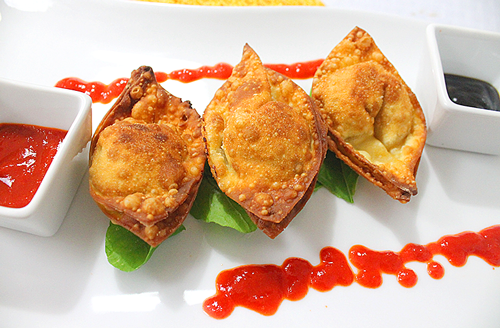 They don't speak much English at Mei Mei at 1715 10th St in Sacramento. No matter, that's a good thing. They speak noodle! Oh boy, these noodles are good. Many styles. Many flavors. Just point and pay.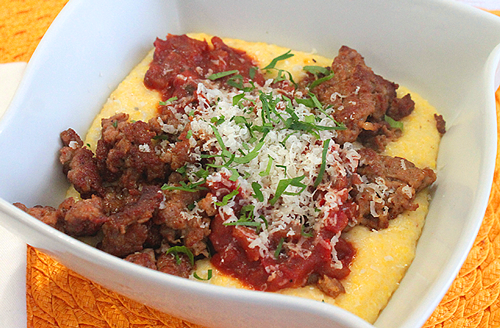 Morantz Old Fashioned Sausage Kitchen. This award-winning sausage kitchen can be found in the Latino district of Sacramento. Really? Yup, and they have really good chorizo. This is the authentic, good stuff: German, Mexican, Cajun and others. Sausage, meats, deli. Smoked, fresh, cooked. You name it. Luckily, Luke knows the owner. We bought a very small selection of what they have. We'll be going back.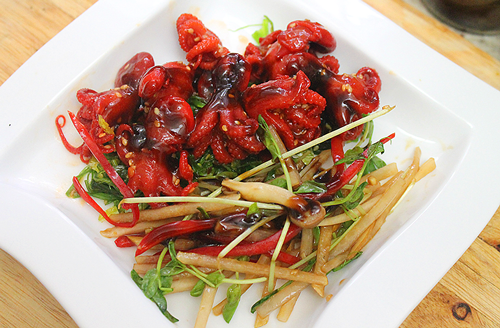 Going to 99 Ranch and SF Market is like a journey to Hong Kong … roughly. In both cases, you are in a huge Asian market where most of the ingredients are unfamiliar, the PA system is in Mandarin and most of the signs are inscrutable. But, look more closely. Many things are extensions of what you might already know. Others are quite different. Don't be shy. Sometimes, it's just how they are presented.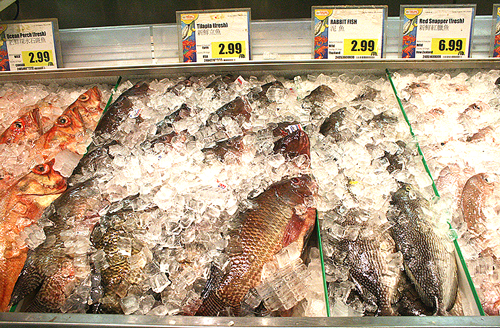 BTW: The prices are really, really good and fish-delivery day is usually Wednesday!
Sunh Fish on 19th and V Streets continues a long family tradition of fish mongering. Their current location is the boldest statement of how really fresh fish can be delivered to local restaurants and knowledgeable foodies in this area. We go there often!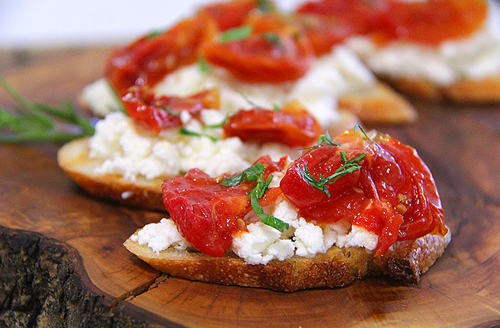 I travel when I go outside to the garden. It's magical to see what came up or grew much taller overnight. Now, what are we going to cook? I have always loved to garden. In the last place I lived, my garden was called "France" because of the gravel walkway leading to it. This garden is just called over-the-top.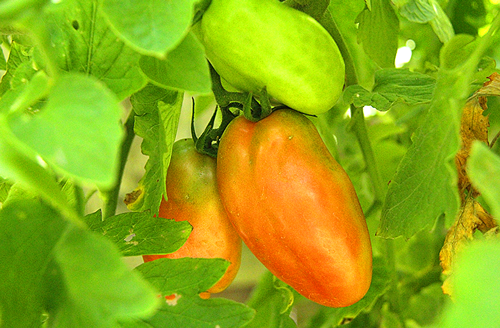 This year we became herb-independent. No need to buy. Just shop in the garden. And, of course, tomatoes. Luke also asked me to plant the supposedly tenth hottest pepper on the planet. Makes habanero peppers seem mild. Ok, Luke. Let's see what happens.
These are just some of our discoveries in the last year. We have plans for an olive ranch, an organic farm, fishing … and more. We hope you will enjoy traveling with us. Bonne voyage!