C – Proper tools and a good crust are key to making great pizza.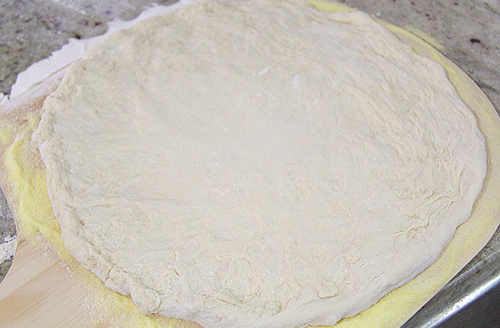 You can't just bake pizza in an oven. A pizza stone is key to a successful pizza. We have one! I am so surprised that a pizza stone could cost so little. Why haven't I bought one before? I could have had good pizza for years. Now, it's only been a week.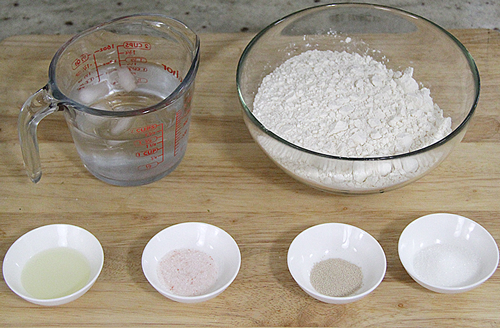 With a pizza stone bought in hand, I am on a quest for the perfect pizza crust. The crust is the most important part of a pizza. That is also why a pizza stone is important. I am picky about my pizza. Pizza crust needs to be light and crispy. It doesn't always have to be super thin crust but it needs to be light and crispy. The pizza crust dough recipe I found takes overnight to make before I can bake it. It is so worth the wait.
One day we went to our favorite pizza restaurant, only to return disappointed and unsatisfied with the pizza. The pizza dough wasn't like I remembered it. I was really on a mission for good pizza. I searched and found an America's Test Kitchen recipe that I had to try.

Light and crispy crust with a lot of flavor. It sounded like the perfect pizza for me to try first. I was glad I did. It was good. Just a few adjustments on the sauce and some added ingredients to the topping. It was a great pizza. The pizza crust isn't a thin crust pizza and not super thick either. It was just right.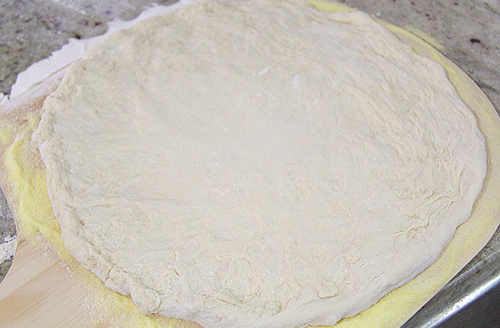 | | | |
| --- | --- | --- |
| The Best Pizza Crust You'll Ever Make | | |
Prep time: 10 mins
Cook time: 24 hours
Total time: 24 hours 10 mins
Ingredients
3 cups (16½ ounces) bread flour, plus more for the work surface
2 tsp sugar
½ tsp instant or rapid-rise yeast
1⅓ cups ice water (about 10½ ounces)
1 Tbsp vegetable oil, plus more for the work surface
1½ tsp table salt
Instructions
In food processor fitted with metal blade, process flour, sugar, and yeast until combined, about 2 seconds.
With machine running, slowly add water through feed tube. Process until dough is just combined and no dry flour remains, about 10 seconds.
Let dough stand 10 minutes.
Add oil and salt to dough and process until dough forms satiny, sticky ball that clears sides of work bowl. About 30 to 60 seconds.
Remove dough from bowl and knead briefly on lightly oiled counter top until smooth, about 1 minute.
Shape dough into tight ball and place in large, lightly oiled bowl.
Cover tightly with plastic wrap. Refrigerate for at least 24 hours and up to 3 days.
Jim and I were both impressed with the outcome. I really liked that it was flavorful and it didn't have a dense feel to the pizza.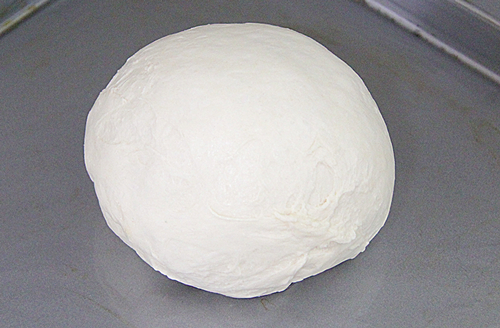 This pizza is so enjoyable. I think it's worth the wait. Forget those 10 minute pizza dough recipes out there. You have to try this one first.
Adapted from: http://www.americastestkitchen.com/recipes/detail.php?docid=26804