C – I've always hated making poached eggs.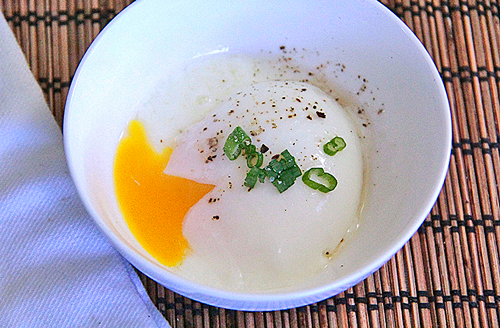 It's too technical for me and, at times, it hasn't given me the best results. I followed all the instructions correctly, but I still hate it. I loathe getting the water up to a light simmer. Just making the water a little too hot and you will overcook the eggs.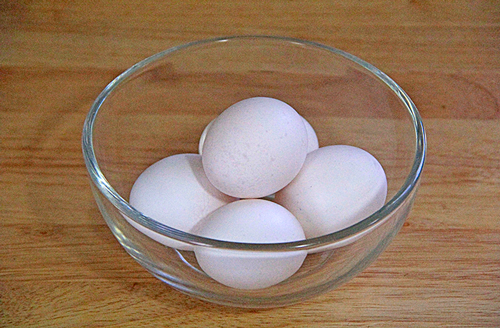 I also hated adding vinegar into the water to make whites hold together. I never know how much to add. Add too much and the eggs will taste like vinegar. Add too little, and the whites won't keep their shape. I avoid making poached eggs as much as possible. Is there an easier way?

NOTE: We were not sponsored by any products. I just liked the machine and wanted to share this great technique.

Yes, there is! Sous vide the eggs. Having the perfect temperature and the perfect time really allows the eggs to be perfectly poached.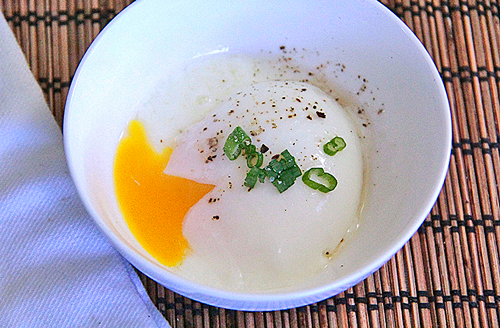 | | | |
| --- | --- | --- |
| Sous Vide Week: Sous Vide Poached Eggs | | |
Recipe type:
Mains, Techniques
Cook time: 13 mins
Total time: 13 mins
Instructions
Preheat a water bath with the sous vide machine to 75 degrees Celsius.
Place eggs carefully in bath for 13 minutes.
Remove from bath. If you aren't ready to use it quite yet, remove it from the bath and reheat it to 60 degrees Celsius. But, my suggestion is to just use the eggs immediately for best results.
Serve immediately.
Enjoy!
I was so amazed. The yolk had a perfect silky consistency. I loved that I didn't have to deal with the vinegar, swirling the white around and cooking the eggs one at a time. I can cook multiple eggs for a group of people. No one has to wait a long time for their eggs. It's great!
I love cracking open the egg after it's cooked. It's a consistent creamy yolk every time. I love placing on toast and letting the yolk ooze onto the bread. Yum!