C – Cilantro is one herb that I love and also hate to buy.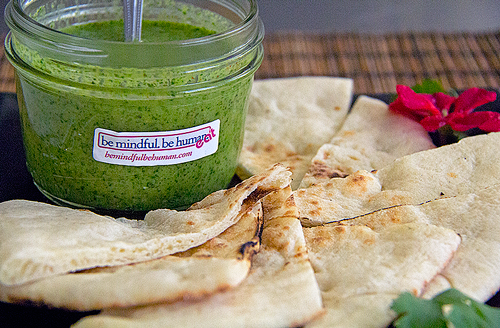 I usually only use it for a few dishes before most of the bunch begins to wilt and is ruined. I don't think I have used an entire bunch of cilantro before throwing it away. If I have used an entire bunch I must of put it in a lot of meals. I wish I could grow cilantro myself. But, every time I've tried, they end up dying in less than a month. I just haven't figured out how to grow it.
I've probably tried every way possible to save the store bought cilantro … from putting it in a jar of water, covering it and leaving it in the refrigerator. They wilted in two days for me. Plus, I have a really small refrigerator. It really wasn't practical for me to store it like that. I've tried storing it at room temperature in water. But, that was even worst and only lasted a day.

The best result for me is storing it in a paper lined container in the refrigerator or plastic bag. This method last a solid week, and almost two weeks if the cilantro was really fresh when I bought it.

I use cilantro a lot. A lot of Southeast Asian and Mexican dishes use cilantro. Most only uses a few sprigs of the stuff. By the end of the week or two there still is a lot left.

Now, I found a method to use all of the cilantro before it ends up in the compost bin. Make this wonderful cilantro chutney.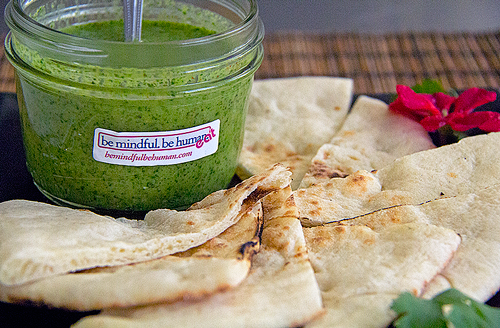 | | | |
| --- | --- | --- |
| Soup/Salad/Sauce Tuesday: Cilantro Chutney | | |
Prep time: 5 mins
Total time: 5 mins
Ingredients
1 bunch cilantro, chopped
1 thumb-sized ginger, peeled and chopped
2 Tbsp roasted peanuts
½ jalapeno with seeds, chopped
1 Tbsp coconut powder or canned coconut milk
1 tsp granulated sugar
Salt and pepper to taste
½ lime juice
1 garlic clove minced
Instructions
Add all of the ingredients to a food processor. Blend until fine.
Serve as a dipping sauce or top on lentil dal.
Enjoy!
I like that I can throw everything into a food processor and it becomes this really flavorful sauce that lasts at least another week. It's flavorful, with spicy, sweet sour and nutty. It goes well on meat in sandwiches, I usually make the lentil dal and use the chutney as a topping to brighten up the dal. It makes a great dipping sauce.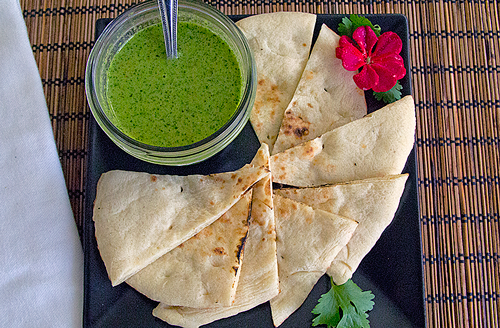 This chutney is a great way to not waste that bunch of cilantro that's waiting in the refrigerator. Now I am curious if there are other things to make with cilantro. Do you have a recipe we could try?