J – The denizens of Montmartre are always celebrating something …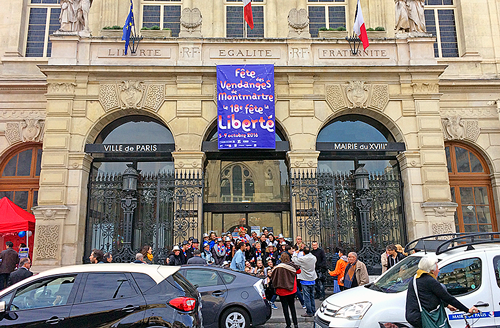 like Le Fete des Vendanges (Harvest Festival), for example. In October, a week-long festival celebrates, basically, the grape harvest in Le Montmartre. Yes, Montmartre has vineyards and makes wine. It's a big deal here.
A whole week. Galas. Parties. Art. Concerts. Educational exhibits.Vineyard tours and wine tastings.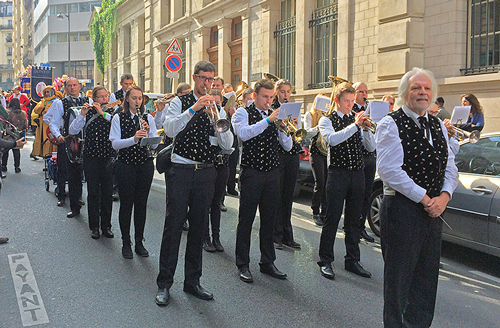 And, of course, The Parade.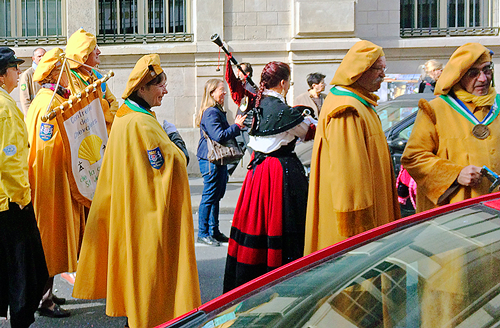 A four hour parade !
Then, the Marche des Puces (Flea Market) the next Sunday …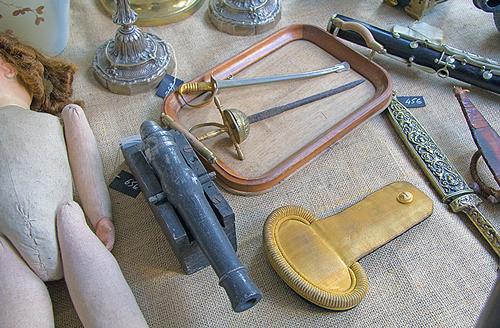 About ten blocks of vendor tents with all kinds of cool stuff. Unfortunately, no room in my suitcase for some great bargains.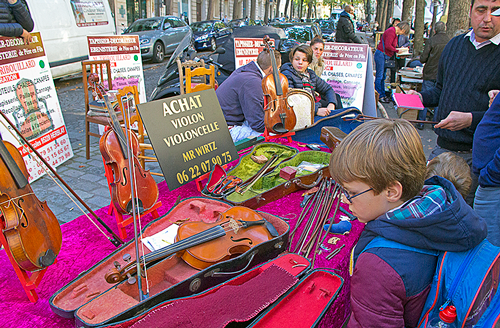 A violin.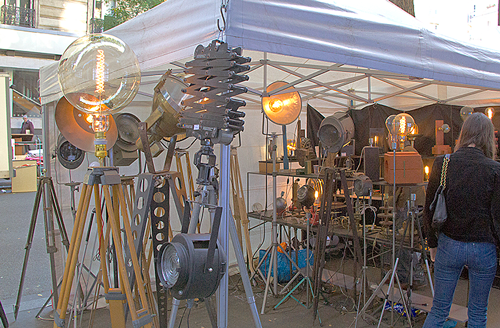 Antique theatrical lighting fixtures.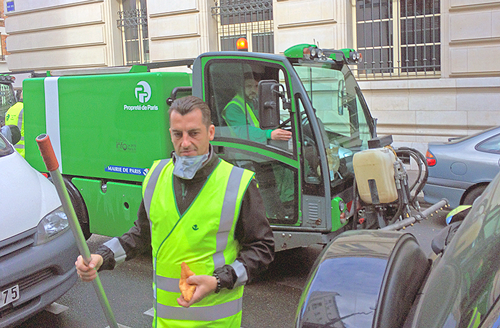 And, as usual after every event, the streets are cleaned. Ah, Paris.