J – I gave up wine tasting in Napa Valley quite a few years ago.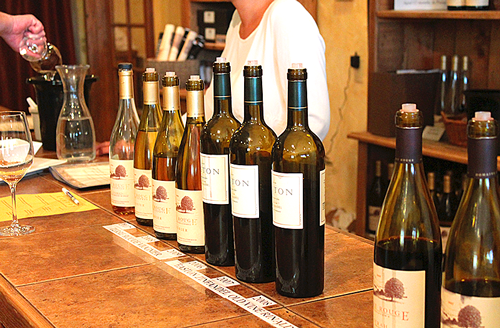 Not because of their wines, which are really good. But, as Yogi Berra aptly said, "Nobody goes there any more. It's too crowded." I really don't want to wait hours on Highway 29, only to pay $10 to $20 to taste wine in a crowded tasting room. Nope. Not for me.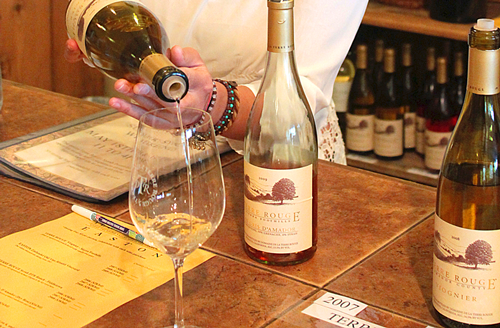 Tasting at Amador county wineries, 45 minutes east of Sacramento, is a whole different experience. Reminds me very much of tasting wine in Provence, France. Small, winding roads. Little white "winery signs" … although, that is changing. Fabulous, well-regarded wines. Very friendly people. Uncrowded tasting rooms and NO tour busses at almost all of the wineries. Doesn't get much better than that.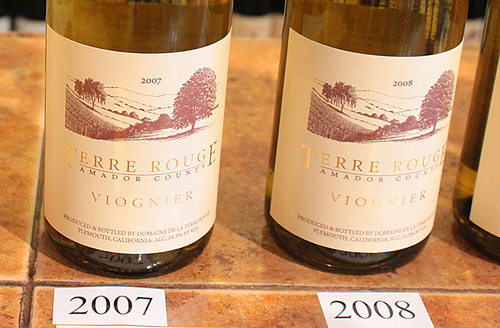 Luke, Chris and I went tasting there one weekend recently after brunch. Wine tasting mid-day on a nice, sunny Sunday … maybe not the best scheduling choice. Didn't seem to matter, though. No crowds.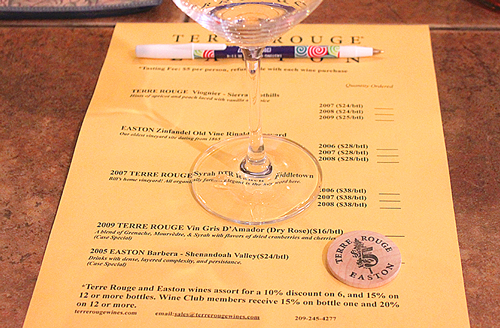 First stop was Terre Rouge Wines, "Where the Rhone Valley meets the Sierra Nevada." Bill Easton is the winemaker/owner and is one of the original Rhone Rangers, in the irreverent Randall Grahm style. Bill makes really excellent, premium Rhone varietals and blends under the Terre Rouge label and Italian varietals and blends under the Easton label. A bunch of different varieties, with prices ranging from $14 to $85 for current releases. They also have a very nice stock of "library wines" from older vintages.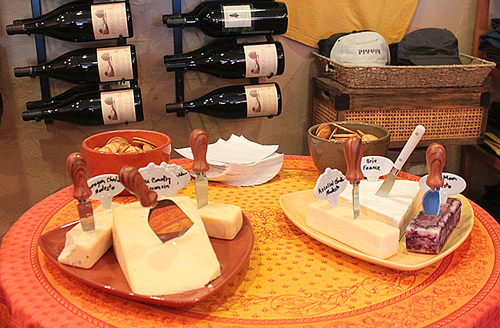 This day's tasting was titled "Time to Get Vertical," with three varieties and three consecutive vintages: a Viognier from 2007, 08 & 09, one of his higher-end Syrahs from 2006, 07 & 08, and an Easton Zinfandel from 2006, 07 & 08. There were also three other wines, just because. $5 gets you a glass and can be applied to any purchase you make that day. We tasted. We enjoyed. We bought. Nice.
Next stop was Cooper Vineyards, about a mile away up a side road. The countryside here is so beautiful that you have to pinch yourself to keep from buying property. Then you remember the adage about making money in the wine business: "If you want to end up with $1 million from making wine, start with $10 million." No thanks.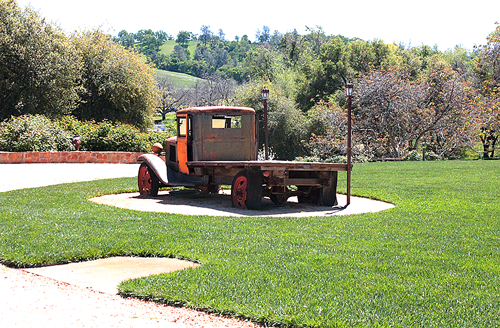 Dick Cooper is one of the patriarchs of grape growing and winemaking in Amador county. Everybody knows Dick. Just about everyone has bought "fruit" from him over the years. Dick also makes really good wines. We had to go there.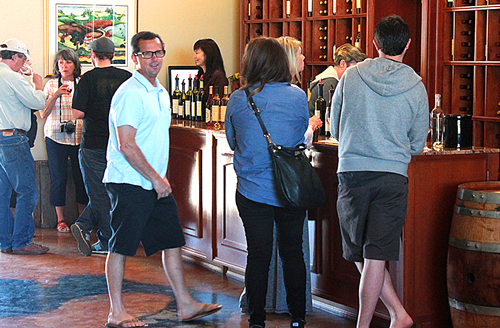 I always feel like I'm among friends when I go to Cooper. The tasting here is like any good winery. They feature six to nine wines, ranging from whites, to reds, to dessert wines. It's different each time. And, some varietals and vinetages have wait lists!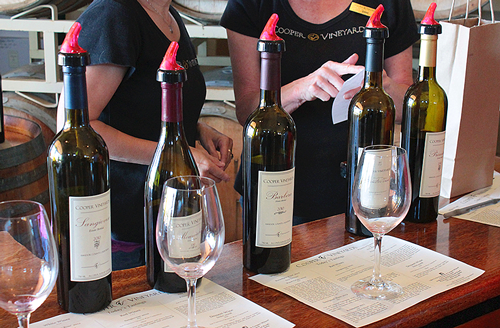 We tasted Pinot Grigio, Viognier, Tempranillo, Barbera, Sangiovese, Syrah and Dicembre (a late harvest Alicante Bouschet). We enjoyed. Nice.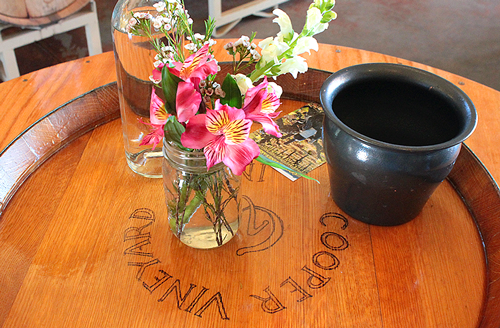 Time to go. But, we'll be back. Come with us next time!