J – I ate really well in Paris …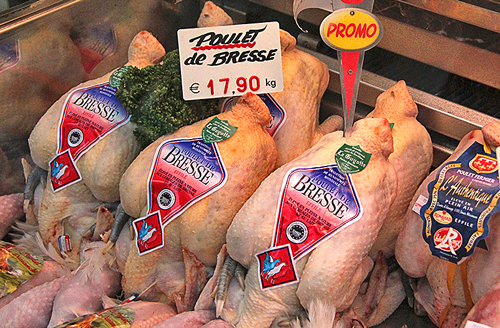 without spending a fortune. In fact, I only went out to eat four times in almost three weeks: my arrival-day lunch, my obligatory fois gras burger at Chez Genette down the street, an amazing Chef's Table-style private dinner at Cookin' with Class cuilinary school, and a never-to-be-forgotten lunch at Tomy & co, Tomy Gousset's new venture (22 rue Surcouf, in the 7th).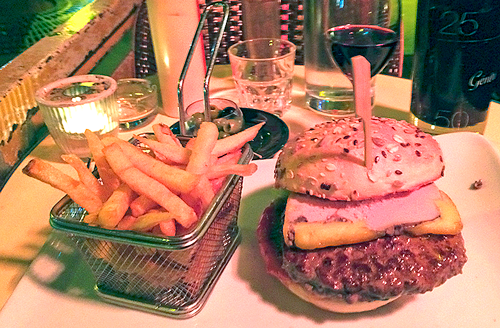 Fois Gras Burger avec Frites
I cooked in the appartment, otherwise, and mostly made Be Mindful. Be Human. dishes … with super-fresh local ingredients.
And, I spent no more on food and wine than I would have back home. I was impressed. Chanterelle mushrooms, $5/pound. Small-producer entrecote steak cut to order, $15/pound. Basic, fresh chicken, $3/pound. Exotic and fresh Poulet de Bresse chicken, $9/pound. Daily fresh baguettes, $1.20 ea.
Here are some of the dishes: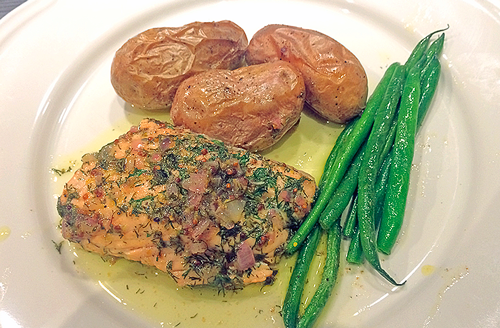 Sauteed salmon with basil, lemon, shallot compound butter,
roasted French fingerlings and haricots verts.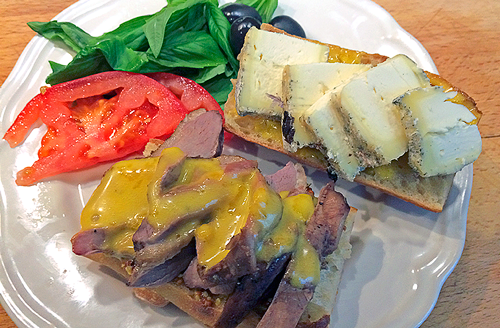 Roasted duck breast on baguette with
house-made aioli, chevre, tomato and fresh basil.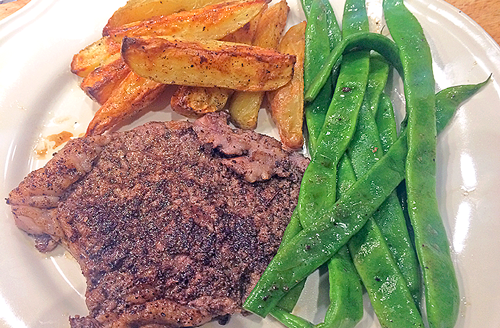 Steak frites a les herbs de Provence with giant Romano beans.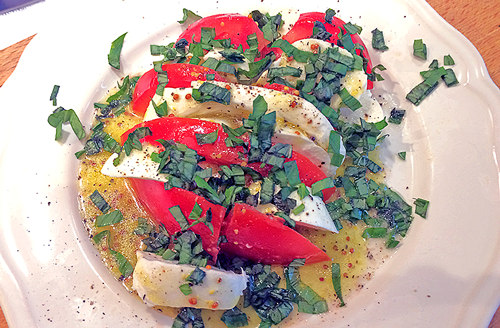 Caprese salad with fresh bufala mozzarella.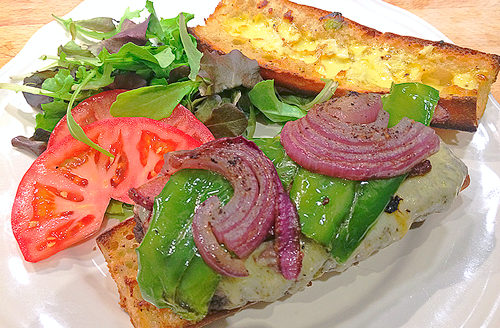 Burger night with ground-to-order steak hatche, garlic aioli,
Compte cheese, peppers, tomato, arugula on a fresh toasted baguette.
And, so on. It was a fun adventure.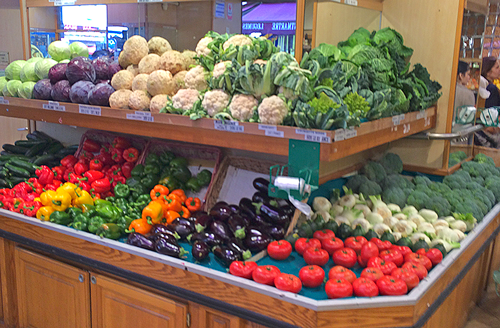 Big note: the markets are all closed Sunday afternoon through Monday … mostly.