C – My boyfriend is always talking about Be Mindful. Be Human.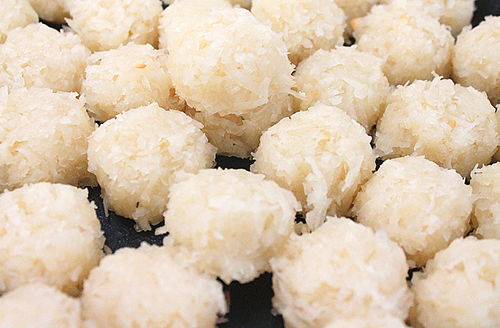 … with everyone … almost every chance he gets. Sweet. So, when he had to host a hack-a-thon for 30-50 of his co-workers, he knew it was his chance to recruit me to bake for them. I was a bit freaked out. But, I was ready for the challenge.
"When is this?" I asked.
"A week from Thursday. You don't have to do it
… if it's too much."
"No, I don't think it will be too much. It will give me an excuse to bake things, post it on the blog and not eat them all myself."
I think I was being too nice. I didn't expect his request for baked goods to come at a time when I wasn't going to have an oven. YUP!!!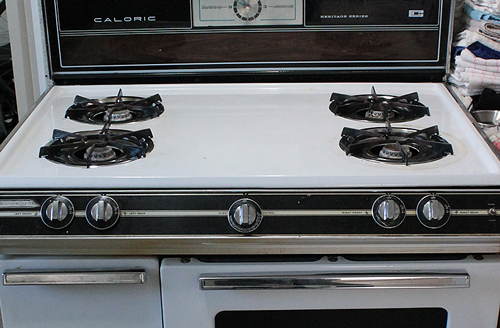 Old Caloric is gone! That horrible oven I had been complaining about for over a year is now gone. I am so lucky that it went away. It was a disaster waiting to happen. There was only one small problem. I had to bake everything for the hack-at-thon starting the day after the new oven was installed. The Be Mindful. Be Human. kitchen was closed until then. I needed to bake for the hack-a-thon. I guess it will be a bake-a-thon for the hack-a-thon.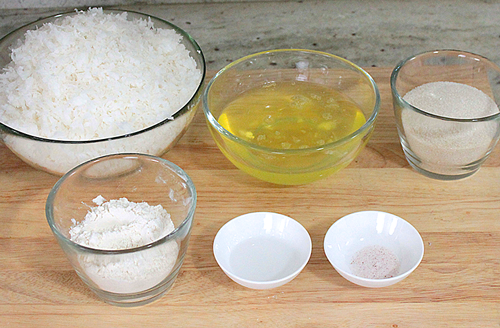 I couldn't prep for his hack-a-thon or even set foot in the kitchen until then. I feared the bake-a-thon wouldn't go too well. I was hoping to finish in 8 hours, but it was not looking good. I was making a lot of things, coconut macaroons, lemon crinkle cookies, flour-less dark chocolate cookies, strawberry lemonade bars, brownies, coffee cup cakes, chocolate pecan ice cream and fresh mint ice cream. It's a lot to do. I hoped I could do it all. I think I bit off more than I could chew. But he's so excited. I can't let him down.
Stove is in! First up, an easy recipe, coconut macaroons. I needed to make a variety of desserts and not everyone loves chocolate like my boyfriend and I do. So, I had to remember to keep things simple. I needed to bake quickly and have everything taste great. I have made this recipe before. But, usually I used vanilla extract for the mix. I decided to use almond extract instead. It almost ended up in disaster.

I now have a new rule in place. Never try something you have never tried, when the thing you were doing before was already good. Especially when your feeding a lot of people. I didn't like the almond extract taste at all when it first came out of the oven. I kept tasting it and tasting it. It had this weird after taste to them.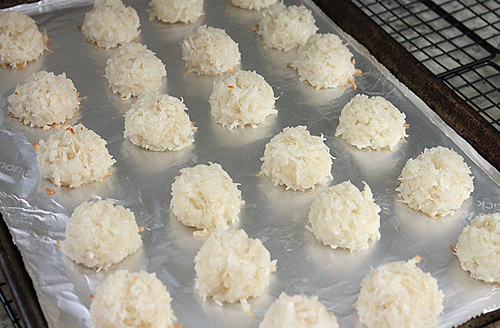 What the heck was going on? I had to recruit my official taste tester, Jim, to see what was wrong. He said it was fine in the beginning, but there was a strange aftertaste to them. I was not amused. After an hour of baking and I had to start from square one. This bake-a-thon wasn't starting off well at all.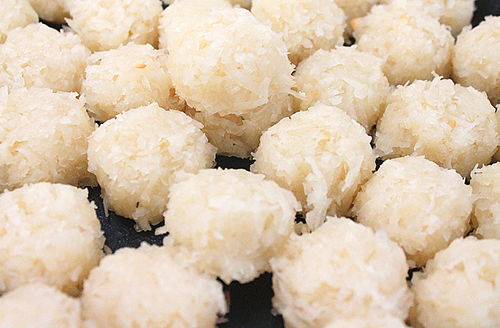 | | | |
| --- | --- | --- |
| A Bake-a-thon for the Hack-a-thon: Coconut Macaroons | | |
Prep time: 10 mins
Cook time: 20 mins
Total time: 30 mins
Ingredients
14 ounce package of ANGEL FLAKE Coconut
½ cup sugar
6 Tbsp flour
¼ tsp salt
4 egg whites
1 tsp almond extract
Instructions
Preheat oven to 325 degrees.
Combine coconut, sugar, flour and salt in large bowl. Stir in egg whites and extract until blended.
Drop about 1 tablespoon coconut mixture, each, into 36 mounds, 2 inches apart on greased and lightly floured baking sheets.
Bake 20 min. or until edges are golden brown.
Immediately remove from baking sheets onto wire racks. Cool completely.
Store in an airtight container.
Serve.
Enjoy!
Luckily, after they sat out for a few hours and cooled down, the macaroons tasted just fine. I guess I just needed to let them settle in.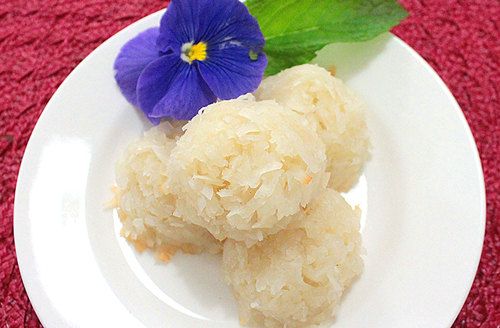 The macaroons were a hit. They tasted great. Good, moist texture and not too sweet.
Adapted from: http://www.food.com/recipe/bakers-angel-flake-coconut-macaroons-148177