C – I am not a big fan of food trends.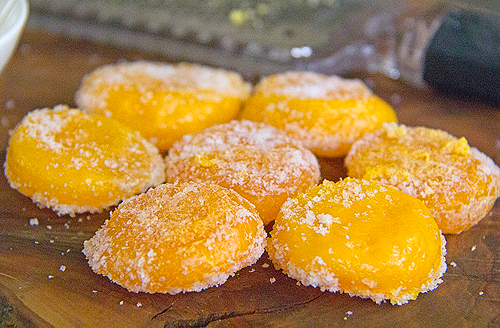 Blink at one trend and a new food trend will take it's place. Guessing if a food fad is here to stay can be a challenge. Other times, it's pretty easy to see.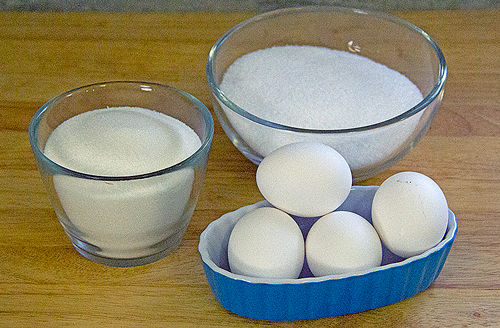 Take avocado toast, cold brew coffee or salt-cured egg yolks. Every food blogger, Instagram feed and, major food magazine was showcasing these as the best thing you need to try. Now, avocado toast is replaced by sweet potato toast. Cold brew coffee might not be all it's cracked up to be. And, it's pretty rare to salt-cured egg yolks show up on anything anymore.

Of course, I try almost every trend that won't kill me. No, we won't be doing Mermaid toast or anything loaded with sugar, fat or artificial coloring. I follow a lot of the food trending sites … someday I hope to put a trend out there myself.

Sometimes I am on trend. Other times I try out trends after they are no longer popular. I wonder why it faded? I had to try the salt-cured egg yolks. Does it really taste like Parmesan? What's the point? Is it worth the four days of curing?
After all that work of a 4 day cure, then dehydrating it for 2 more hours I think it's an interesting concept. It's not really practical. I rather buy Parmesan that use egg yolks over my pasta.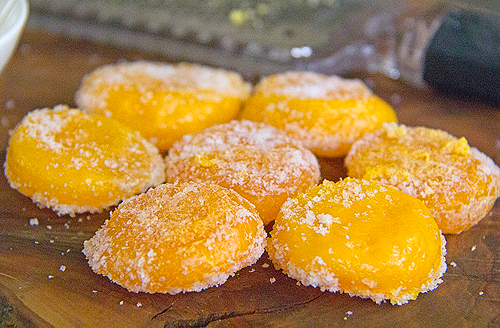 | | | |
| --- | --- | --- |
| The Friday Special: Salt-Cured Egg Yolks | | |
Prep time: 15 mins
Cook time: 100 hours
Total time: 100 hours 15 mins
Ingredients
1¾ cup Kosher salt
1¼ cup granulated sugar
4 large egg yolks
Instructions
Mix together salt and sugar in a mixing bowl.
Place ½ the salt/sugar mixture into air tight storage container.
Make 4 divots in the mixture and place the yolks into each divot.
Cover the yolks with the remaining salt/sugar mixture. Cover with the lid.
Place in the refrigerator for 4 days.
After 4 days carefully remove the salt/sugar mixture away from the egg yolks.
Place the egg yolks in to a dehydrator, dry the yolks for 2 hours at 160 degrees. Or place in an oven on 150 degrees for 2 hours.
To use, grate the yolks over rice or pasta.
Serve.
Enjoy!
It tastes like a salty egg powder (technically that's what it is). No wonder this food trend isn't as popular as it was a year ago.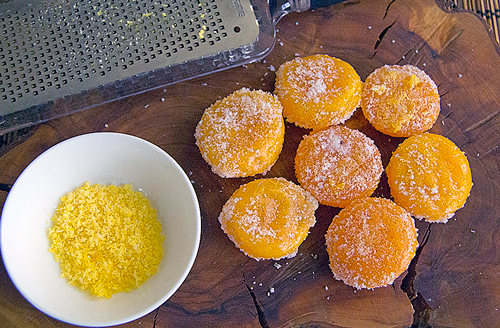 Fads and food trends, What do you think about them? Do you follow them at all?
Adapted from: http://hapanom.com/salt-cured-eggs-yolks/