C – This morning I woke up sluggish.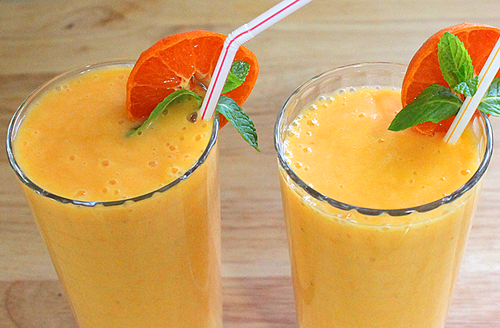 I was really slow. I needed a boost. I didn't even want to chew. Something was wrong with me. Caffeine wasn't going to do it for me this morning. I needed something refreshing and light.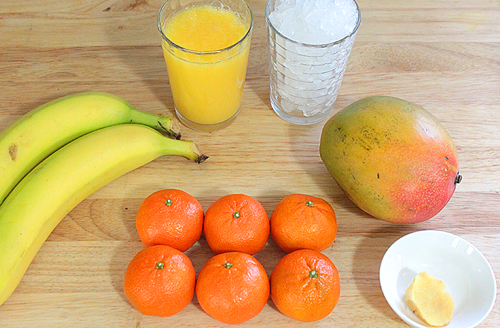 This tangerine, orange, ginger, banana and mango smoothie was it. It's my GOOD MORNING! smoothie.

You have to scream GOOD MORNING! after you drink it to wake up and have a good start to the day.

It was a delightful wake up call. It's sweet, a bit tart, creamy, cold and has just enough kick of ginger to wake up those taste buds in the morning. I really enjoyed it this morning.
Now I can't wait to start the day.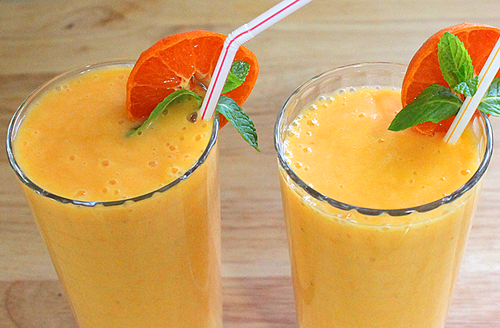 Prep time: 5 mins
Total time: 5 mins
Ingredients
6 tangerines, peeled and sectioned
2 bananas, sliced
1 mango, large dice
1 inch fresh ginger, peeled
1 cup orange juice
1 cup ice
Instructions
In a blender, place orange juice on the bottom.
Add tangerines, banana slices, mango dices, ginger and ice to the blender.
Blend very well.
Serve.
Enjoy!
Hope everyone gets a good start to the day like I did with this lovely smoothie.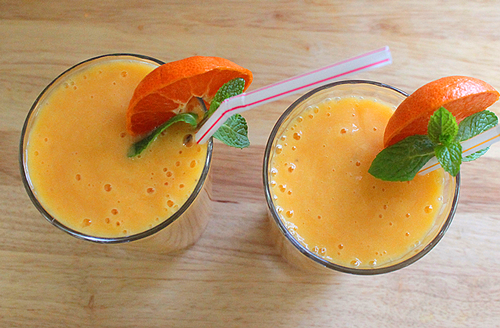 Enjoy!