C – It's grapefruit week!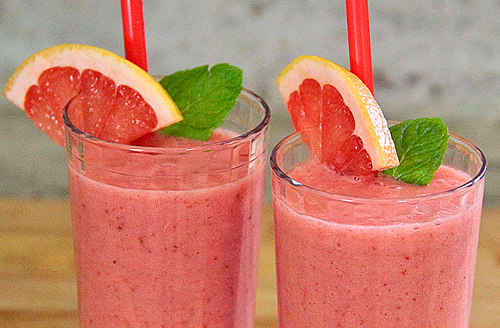 Why is it grapefruit week? Simple … because there was a sale and I had to have an excuse for buying as many as I could.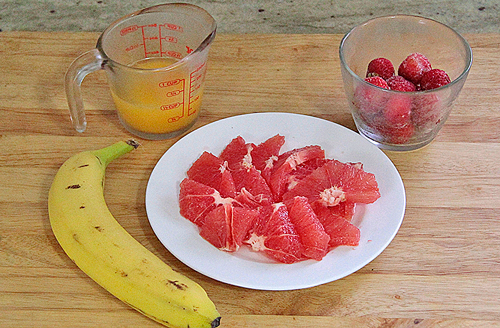 I think you would too if you found a deal on grapefruit that was 5 for $1. I even bought some to give away. They are really delicious, too. The store didn't have a limit!

First off, I love grapefruit juice, so I juiced a lot of them. Then, I got a little tired of just plain grapefruit juice and started adding more things to it.

I made this grapefruit smoothie with a ripe banana, some frozen strawberries, orange juice and more grapefruit. It was delicious.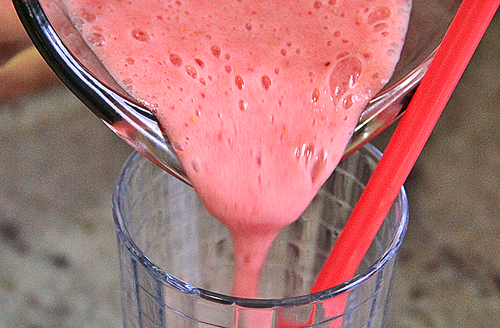 I loved the taste. There is a nice balance mix all banana, grapefruit and strawberries in this juice. It's really refreshing.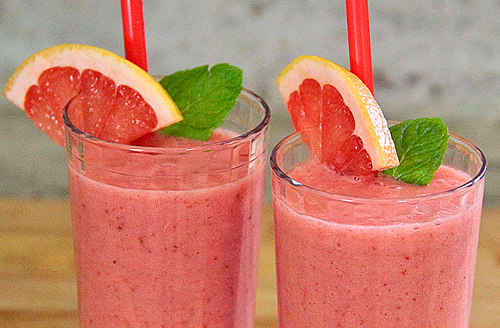 | | | |
| --- | --- | --- |
| Grapefruit Week: Grapefruit Smoothie | | |
Prep time: 5 mins
Total time: 5 mins
Ingredients
1 grapefruit, peeled and cut into pieces
1 banana, peeled and cut into pieces
½ cup orange juice
1 cup frozen strawberries
Instructions
Place all ingredients in a blender and blend until smooth.
Serve.
Enjoy!
I really can't beat a deal like this. It's always so funny, panicking after I buy a lot of one item and am trying to figure out what to do with it all.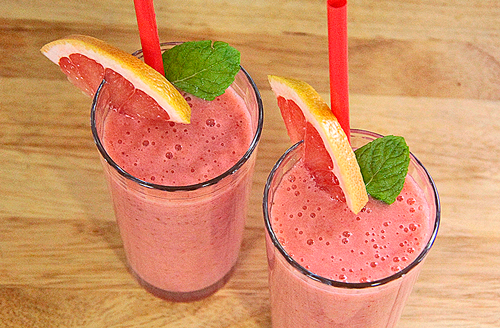 I think I have this week under control.