C — Ok, remember this guy? Its been 2 weeks.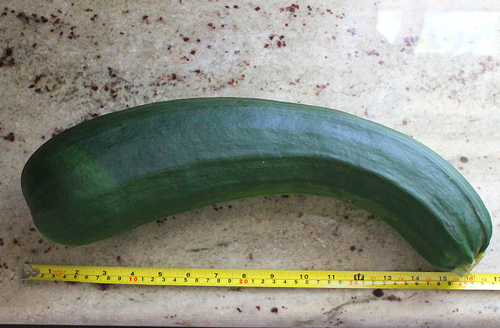 Yeah, it's still here. Been taking residence in my fridge for about 14 days. It's becoming that annoying guest you want to ask to leave, but know they'll never talk to you again if you do. Yeah, zucchini and I might start to get on each others nerves pretty soon. It's no longer a cute little baby.
I told Jim to use some and he took about off an inch! Thanks, Jim.
Now I still have this much to go…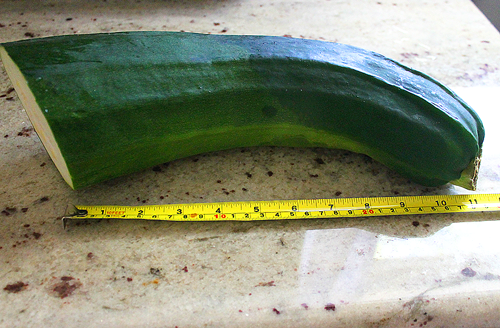 I am not happy. I think it all might end up in the trash pretty soon. I hate wasting food. I'll try my best to finish it off. I know…IT'S a lot!
I decided to make chips. If you don't know by now, I am trying to make chips with everything. I started with kale, then tortillas, then a few sweet potatoes made an appearance this week. And, now, zucchini.
It's not working as I had planned though. It's really hard to figure out. I tried just frying them…burned and not crispy.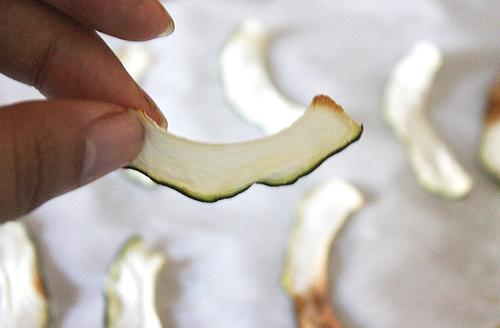 I tried baking them. They ended up being thin paper-like things. There was too much moisture and nothing else. Boo! I don't know what to do.
Yeah, I gave up on the whole chip idea and made a stir fry instead. It turned out pretty good for using up some leftover roast beef and the hundreds of zucchini slices I had sliced up for chips.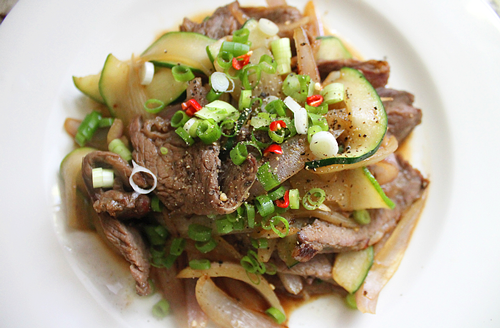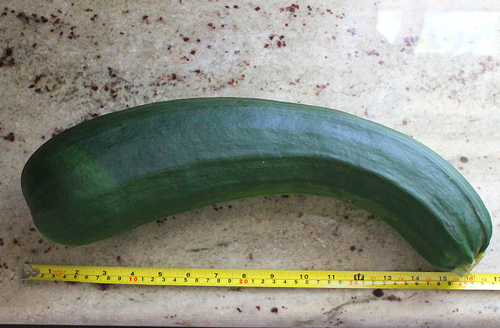 Prep time: 15 mins
Cook time: 10 mins
Total time: 25 mins
Ingredients
1 Tbsp grapeseed oil
10 ounces leftover roast beef, sliced thinly
3 cups zucchini, sliced thinly
1 onion, sliced thinly
1 Tbsp Gourmet sauce
Salt and pepper to taste
Red Thai chili peppers (optional)
Instructions
Heat pan on medium high. Add grapeseed oil.
Add roast beef cook until heated with pink still remaining. About 3 minutes.
Add onions. Cook for additional 3 minutes.
Add zucchini and gourmet sauce, salt and pepper. Cook for additional 2 minutes.
Serve. Garnish with red Thai chili peppers and rice.
Enjoy!