Update and Redux: C – Snickerdoodles can brighten someone's day. Make these amazing cookies and celebrate life.
C – I'd never had a snickerdoodle until a few months ago.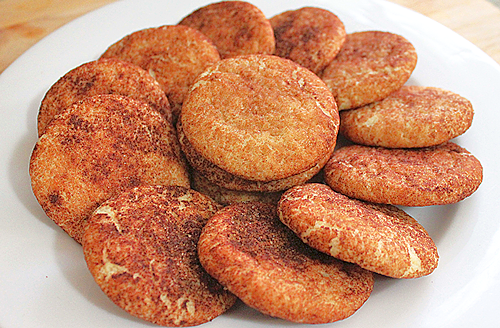 I just didn't like the idea of a sugar cookie with only cinnamon and sugar. But, when my boyfriend brought a few home to share, there wasn't any sharing involved. I ate the entire batch. I apologized, of course. I told him I was going to do a deconstruction of the cookies to see why I loved them so much.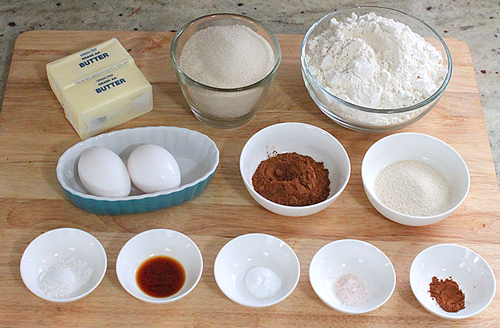 I wanted to make some for him just like these. I am not sure he bought my excuse. But, he thought it was cute that I had to have an excuse for eating them all.

I had to make some, especially after that excuse I gave him. I owed him a few.

I am so glad he brought me good snickerdoodles. These cookies were nice, soft and really fluffy. They weren't super sweet and had the perfect ratio of cinnamon and sugar. I don't think I would have liked snickerdoodles if they were hard as a rock, with too much cinnamon.

I knew I wasn't going to be able to replicate the recipe. But, I knew what I wanted in a snickerdoodle. I wanted a nice, fluffy and soft cookie. Not a super sweet one. Or, with too many spices. I wanted a cookie where I would want to eat the entire batch … all by myself … regretting it later. I think I found a great recipe for that.

This recipe was great. After I baked it, I didn't even wait until it was cooled. I started eating and eating. They were light, fluffy and full of flavor, without too much sweetness or cinnamon.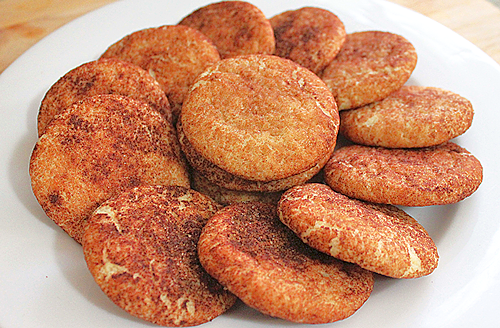 Prep time: 15 mins
Cook time: 10 mins
Total time: 25 mins
Ingredients
1 cup butter
2 large eggs
1½ cups + 3 tsp sugar, divided
1 tsp vanilla
1 tsp + 3 tsp cinnamon, divided
2¾ cups flour
2 tsp cream of tartar
1 tsp baking soda
¼ tsp salt
Instructions
Preheat oven to 350 degrees.
Mix butter, 1½ cups sugar and eggs thoroughly in a large bowl. Add vanilla.
Combine flour, cream of tartar, baking soda, cinnamon and salt in a separate bowl.
Blend dry ingredients into butter mixture.
Chill dough and a parchment-lined cookie sheet for about 10-15 minutes in the fridge.
Meanwhile, mix 3 tablespoons sugar and 3 teaspoons cinnamon in a small bowl.
Form 1-inch dough balls and place them one-at-a-time into the sugar/cinnamon mixture.
Coat by gently rolling the dough ball in the sugar mixture.
Place each ball on chilled, parchment-lined cookie sheet, leaving room for spreading.
Bake 10 minutes.
Remove from pan immediately.
Let cool on rack.
Serve.
Enjoy!
I couldn't wait to share them with my boyfriend. I gave them to him and he was delighted. He thought he could save some for a few coworkers.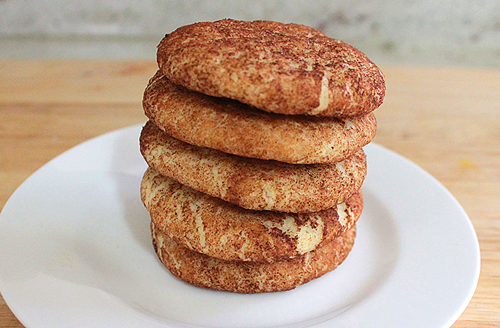 It didn't happen. He devoured them in a day. I was happy.
Adapted from: http://www.food.com/recipe/soft-snickerdoodle-cookies-97496