C – One of the best herbs ever to grow is oregano.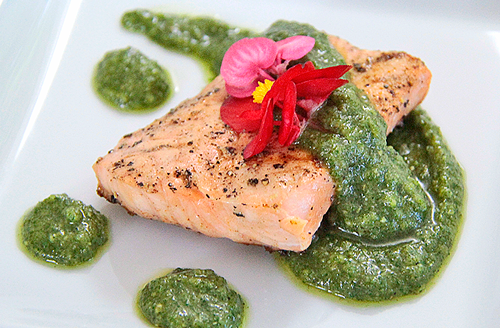 I love the taste of oregano. When I found out that once you plant oregano, you never have to plant it ever again, I deemed it the best thing to plant. We have tried a lot of herbs in our garden. But, cilantro, dill weed, and a few other herbs, have all bolted.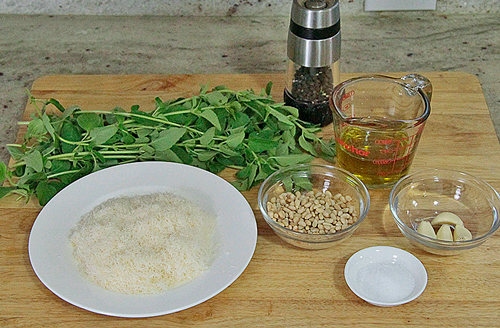 Last year, a raccoon got to the parsley, but the oregano stayed. We've had oregano for three years and only had to buy and plant it once. It's awesome.

This week is oregano week. It must be. After three years of being in the best spot in the garden, it's growing almost like a weed.

So, what to do with oregano when you have a lot? Make pesto. I was so surprised that oregano pesto works like basil pesto. I used a similar recipe to basil pesto.

I was amazed how wonderful it tasted. I put in a lot of garlic with the oregano, so it had a nice spicy taste.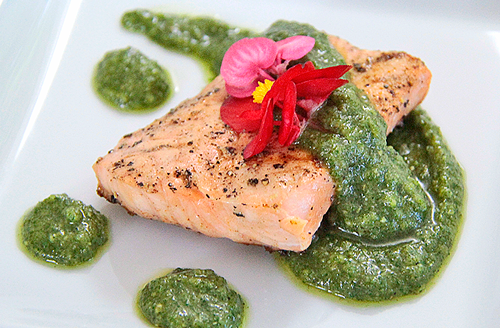 | | | |
| --- | --- | --- |
| Oregano Week: Oregano Pesto | | |
Prep time: 5 mins
Total time: 5 mins
Ingredients
1 cup fresh oregano leaves
½ cup grated Parmesan cheese, packed
4 cloves garlic, peeled
½ cup pine nuts, toasted
½ cup olive oil
salt and pepper to taste
Instructions
Place oregano, garlic, Parmesan cheese and pine nuts into a food processor. Blend until all pieces are fine, about 30 seconds.
Slowly drizzle oil as the food processor is blending.
Add salt and pepper to taste.
Serve. It freezes well. Use food-safe silicone ice cube trays for convenient portioning.
Enjoy!
I am so glad this recipe worked out so well.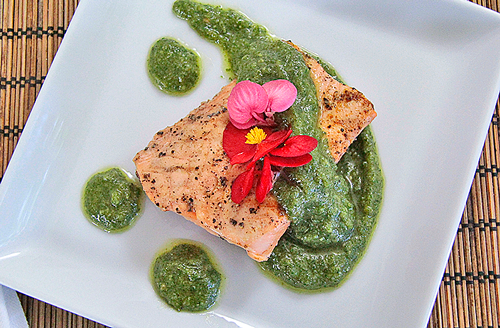 Now, when Jim wants to whack back the oregano, I can just make it into this pesto, freeze it and use it later.