C – Jim's been asking for lemon thyme shortbread cookies for weeks.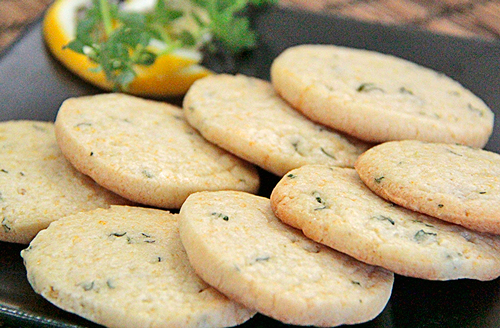 Ever since we started having an abundance of thyme in the Be Mindful. Be Human. garden, it's all he has been asking for. I guess I have to try and figure out what to do with all this thyme. They really seem to like where they are planted. These are the most amazing thyme leaves I have ever seen or used.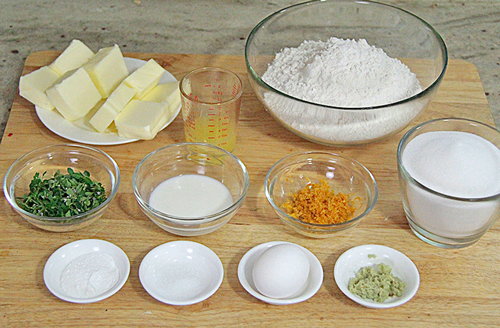 I am so grateful for the abundance that our garden has already given us this year. Now, I need to be grateful for the opportunities they have given me. There's a lot of thyme. Jim planted three types. English thyme, lemon thyme and lime thyme.

There's going to be a lot of thyme lemonade and shortbread made this year. Of course, other recipes too. Drying some thyme, just in case there is an emergency need.

Oh well, it's a problem that I love having. Abundance of food #gardeningproblems.

These cookies were really simple to make and used as much thyme as I liked. I just added two tablespoons. I could have added more. I also could have decorated the tops with thyme leaves just to guild the lily. But, I was a bit lazy. Maybe next time.

These shortbread cookies were nice, light, tender and crispy. The lemon, thyme and sugar made a great balance. Slightly sweet. But, not too sweet.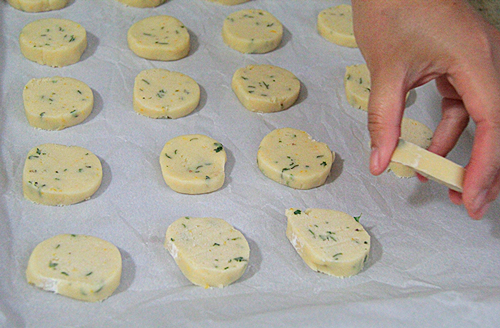 Eaten with a cup of tea, it's the perfect afternoon snack or tea time treat. It's also easy to make and can be kept in the freezer until ready to bake. Great for serving unexpected guests.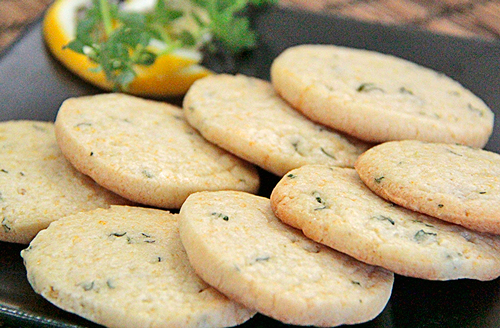 | | | |
| --- | --- | --- |
| Herb Week: Lemon Thyme Shortbread | | |
Prep time: 2 hours 15 mins
Cook time: 15 mins
Total time: 2 hours 30 mins
Ingredients
3¼ cups all purpose flour
2 tsp baking powder
¼ tsp salt
2 Tbsp fresh thyme, chopped
1 cup unsalted butter, room temperature
1½ cups sugar
2 Tbsp lemon zest
1 Tbsp fresh ginger, grated
1 egg
2 Tbsp lemon juice
Milk for brushing
Instructions
Sift together flour, baking powder and salt. Stir in chopped thyme.
Cream butter, sugar, zest and ginger until fluffy. Stir in egg and lemon juice.
Add dry ingredients and blend until dough comes together.
Divide dough in half and shape into logs. Wrap and chill for at least 2 hours (or freeze).
Preheat oven to 325 F.
Unwrap dough and slice into thin wafers and place on a greased or parchment-lined baking sheet. Brush cookies with milk and bake for 12-15 minutes, just until edges turn golden.
Let cool on a rack. Store in a sealed bag in the refrigerator.
Serve.
Ebjoy!
I am so glad to have an abundance of herbs in the garden. Now, all I have to do is get creative with them all.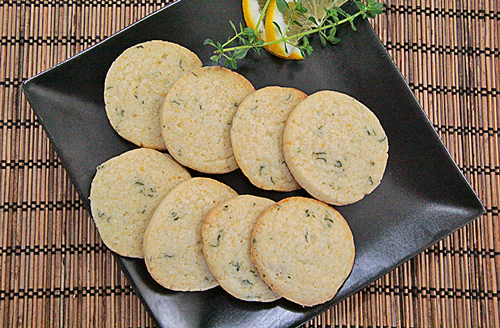 I hope I can use them all before they overtake the garden. I am sure I'll be up for the challenge.
Adapted from: http://www.foodnetwork.ca/recipe/lemon-thyme-shortbread/2612/