C – Sick days are the worst.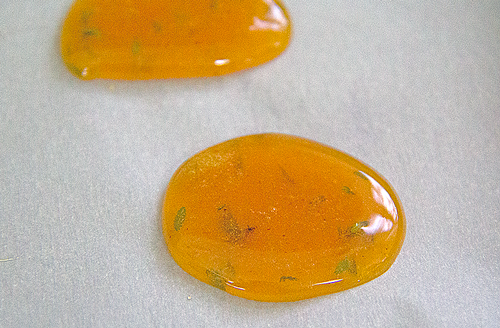 It's even worse when you don't have cough drops or medicine at the ready. Driving to the store can be dreadful. Asking someone else to go to the store for you can be annoying. Especially, when you are like me … I love to do things myself.
Luckily, I found a solution for relieving that sore throat without going anywhere or asking someone for a favor. It's all in your kitchen.

Cough drops bought at the store can be questionable. Do they really work? I don't know. Some do and some don't. I really like trying to make my own, because I know what's in them. Honestly, they might be one of the most expensive cough drops you can find … depending on what you put in them.

One fun thing about making cough drops is being able to add the flavors you want. If you're not a big fan of the store-bought flavors, this is a great way to be creative and make your own. You can add herbs or different spices that will change up the flavor. You could even try fruit flavored extracts or mint extract. It's pretty much flavored candy with health benefits.
This recipe is a sweet, spicy and tart version. I really like the taste. It starts off sweet, then a little tart, then spicy on your tongue … then there's a little spicy kick in the back of your throat. I really like it. If you don't cook it to a hard candy, it can be a chewy cough drop. I also tried dissolving a few in hot water to make a tea from the drops. It was delicious.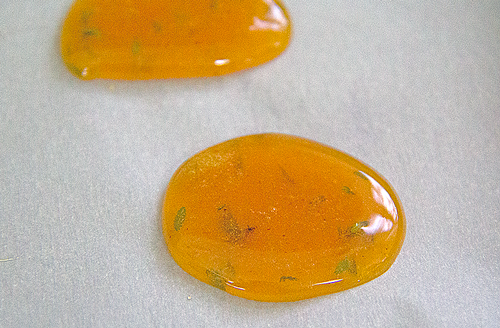 | | | |
| --- | --- | --- |
| Cold Remedy Week 2017: Homemade Spicy Honey Thyme Lemon Cough Drops | | |
Prep time: 5 mins
Cook time: 10 mins
Total time: 15 mins
Ingredients
½ cup honey
1 tsp grated fresh ginger
Pinch of salt
Pinch of cayenne pepper
1 tsp fresh thyme leaves
Zest of 1 lemon
1 tsp lemon juice
Instructions
Place honey, grated ginger, salt, cayenne, thyme leaves and lemon zest into a small sauce pan. Heat on medium low and cook to 300 degrees F, or until it forms a hard candy. Be careful not to burn.
Turn off heat and add lemon. Mix well.
Drop ½ teaspoon sized drops on to a parchment lined sheet pan. Work quickly or the cough drop syrup will harden in the pan. If it begins to harden. Reheat on low until melted once again.
Wait until harden or place in the freezer to harden quickly.
Wrap each cough drop with parchment paper.
Store in a cool place. Can last up to a week or in the freezer for up a month.
Serve.
Enjoy!
If you're looking for a natural alternative for cough drops, or want a different flavor than the store-bought stuff, or just can't get to the store to buy any, try making these.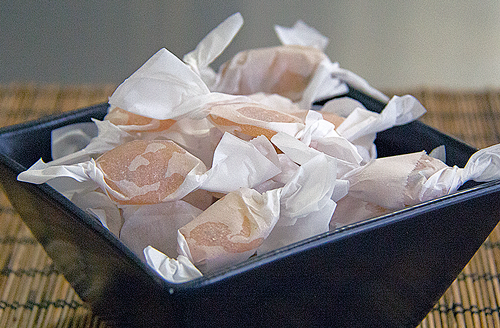 I really liked it and it was easier than I thought they were going to be.