C – Luke loves to teach. I am so grateful. I get to learn all these great things from a professional chef, without having to attend a class. It's like having a private cooking lesson every week.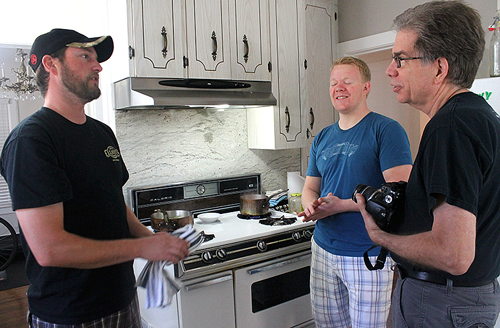 Knowing proper cooking techniques is the foundation of being mindful in the kitchen. It's like knowing how to dance well. Instead of moving your feet at random, you know which body parts to move to look good. When you learn good techniques, your food can become a great work of art, instead of just being food for nourishment.
We have been learning a lot from Luke.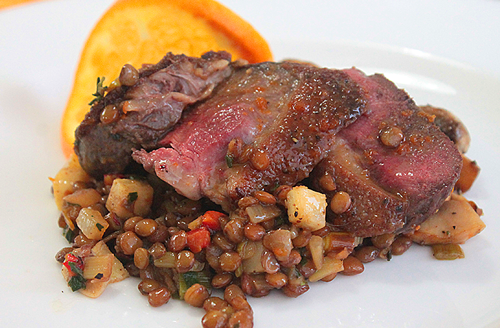 First, is knowing how to cook things properly. I had a hard time figuring out how to cook meat. Dried-out chicken breast, rubbery and tough steak. I overcooked all meats in general. Understanding this one technique has really given me the joy of making a good meat dish. Did you know duck to should be eaten medium rare? I know now. Using the right amount of heat and a thermometer is key to success. Of course, letting the meat rest (sit) for a few minutes before cutting allows the juices to stay in, and not be lost on the cutting board.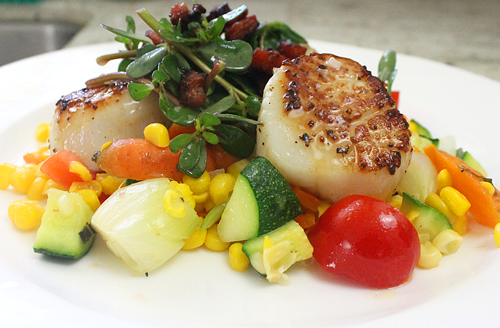 Cooking meat properly isn't the only thing he has taught us. Cooking vegetables separately and mixing them together in the end really makes a dish good. I hate when you overcook one vegetable in the dish and another vegetable is still raw. It just doesn't have a balanced texture in your mouth. This technique really helps with making sure every component is cooked properly. This seared scallop with purslane and succotash dish is a great example of this. Sauteing each individual vegetable of the succotash was a great way to keep a consistent texture for the vegetables. We ended up with perfectly cooked carrots, crisp corn and not soggy zucchini.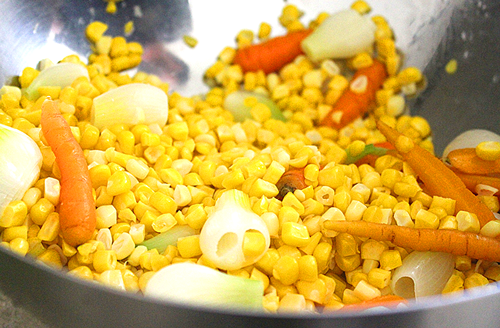 I could imagine if we threw everything together. The zucchini would be a soggy mess and the carrots under cooked. I use this technique often. It takes a bit more time, but it's worth it because you are eating a better-tasting dish.
I didn't know that having good knife skills were so important. Also, having good tools is equally important. Luke really impressed me with his knife skills. He's fast. Sometimes, too fast for us. Often, we have to slow him down to get a good shot. Good knife skills allow you to present well. Even more important, proper and sharp cutting can make something taste a lot better in a dish.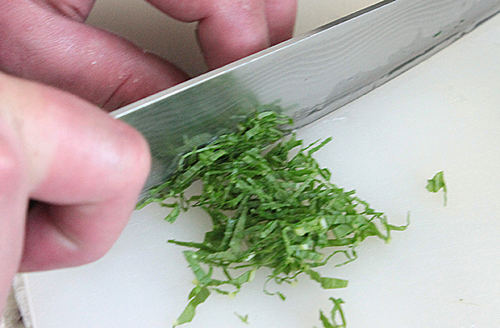 Chiffonade of herbs is one technique that I am still practicing. We can definitely taste the difference.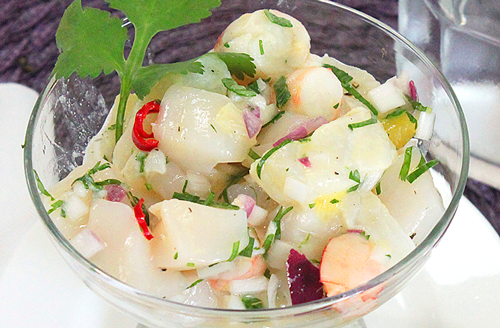 Finely slicing herbs allows them to mingle better in a dish. It also looks good.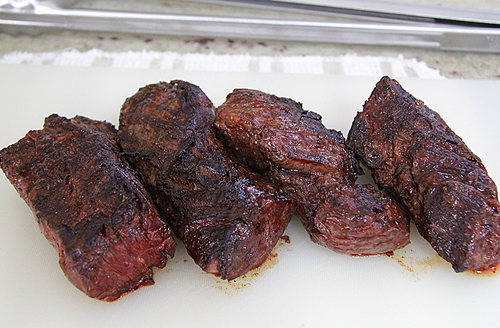 Slicing meat correctly is another technique that is good to know for both presentation and flavor.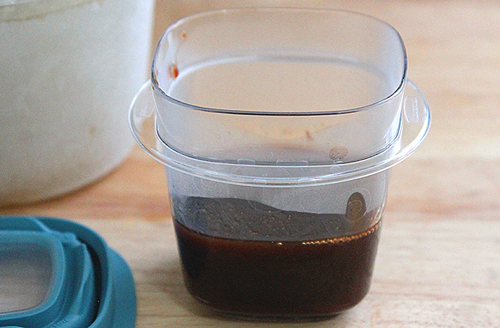 One of the most important techniques we have learned is making things from scratch, instead of buying them. Making sauces, stocks and jus is something we never thought of doing. We used to buy lots from the grocery store. Usually, stock from the grocery store is diluted and not made with good ingredients.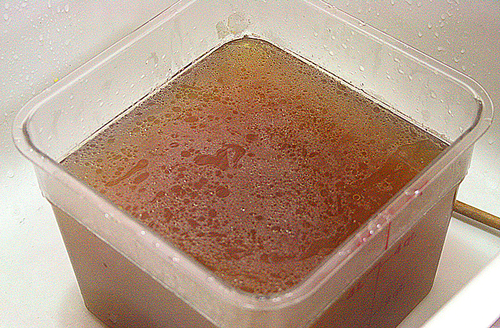 Making your own stock allows you to reduce waste and add lots of natural flavor. I love knowing everything that's in my dishes. It's healthier and more mindful.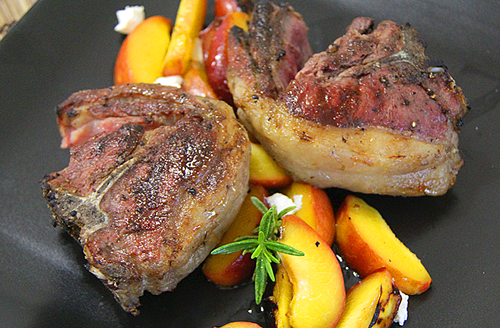 I love learning the different techniques that allow me to become a better, more confident cook. These skills will take me far. Although, we can't show all of our techniques. For example, we thought we would show how to break down a lamb. Nope. It was way too complicated to do on a blog. In the future, we might do videos for more complicated things. But, not yet.
I am excited. We will be showing you more techniques this next year. We can't wait to share.