C — GREEN!!!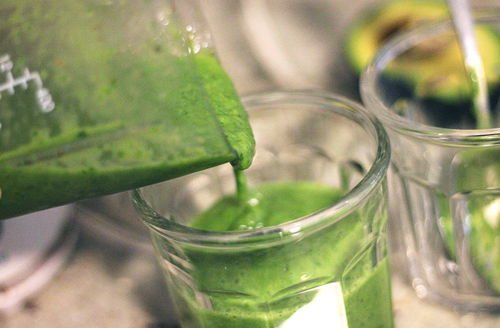 It's Oscar the Grouch Green. It will make your day green. It makes me so giddy that it's green. It seems like everyone in the world has their own version of a green smoothie. Yup, I have one too. There something about this green smoothie that I love. I think it's because it's so green. Yeah, it's pretty darn green.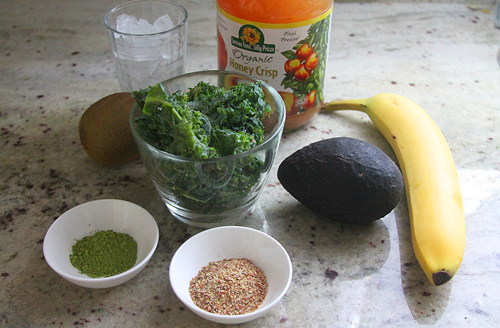 Oh, it tastes really good too. I love how creamy this drink is from the avocado. The green tea makes this such a good energy boost. There is a bit of kale in it to meet my vegetable serving quota. And, everything in it will make you really feel full. It's sweet and delicious.
It's wonderful being green! Life is so good! Enjoy this great green smoothie. I should work for Jamba Juice. Oh wait, I almost did.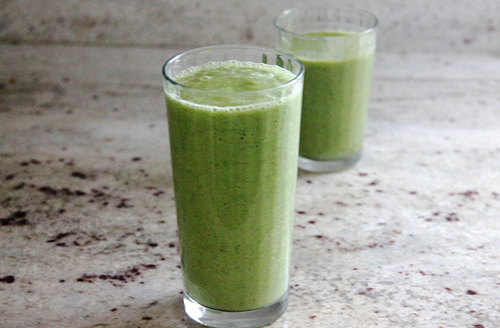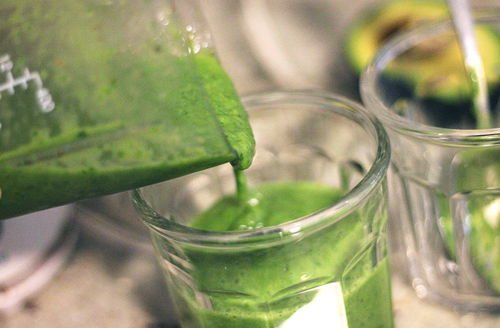 | | | |
| --- | --- | --- |
| The Greenest Smoothie On the Planet | | |
Prep time: 5 mins
Total time: 5 mins
Ingredients
1 banana
½ ripe avocado
¼ cup kale
1 kiwi, peeled and sliced
1 teaspoon green tea powder
1 tablespoon flax seed meal
¼ cup apple juice
¼ cup ice
Instructions
Put all the ingredients in a blender and blend until smooth.
Then enjoy the greenest drink on the planet!