Update and Redux: C – I got into a green tea kick this week. It shows. I am putting it in everything. Savory and sweet … there are no limits. This salad dressing is a little bitter, but really good. It makes you feel healthy.
C – I don't know what I was thinking!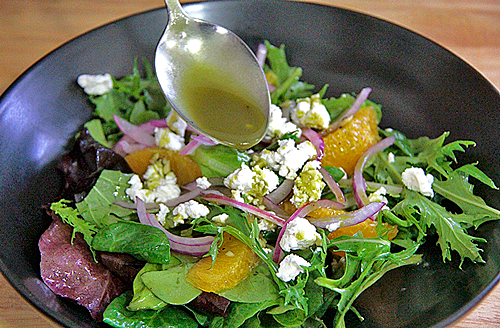 I thought about making a matcha green tea salad dressing. Maybe, it was that matcha green tea flavored ice cream I love so much. Or, that iced coffee drink. I don't know.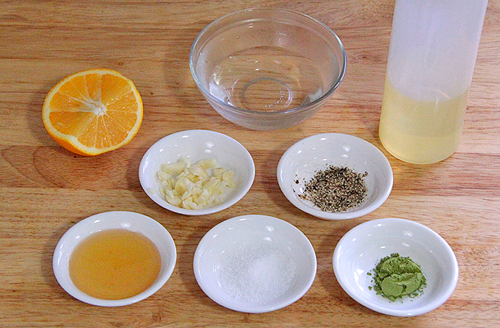 But, when I started my experiment, it didn't come even close to what I had in mind. IT'S BITTER!!!

Oh my gosh. Lunch was about to happen. I had no fall back plan. BREATHE! I needed to be mindful. Come on! I have made salad dressings before. I've never panicked on how to make one. I even spilled my original batch all over the counter. I needed to think it though. I needed to be more mindful.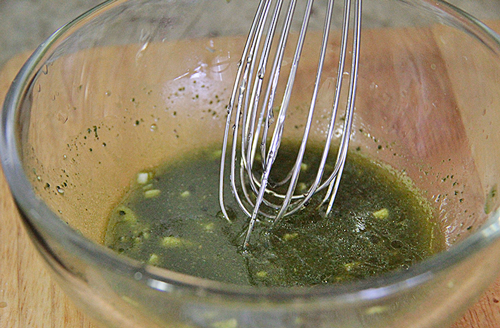 I needed to use less matcha powder. I also needed a savory element like garlic. Along with something tangy and sour like lemon. Also, some spiciness like black pepper. Pepper always makes things better.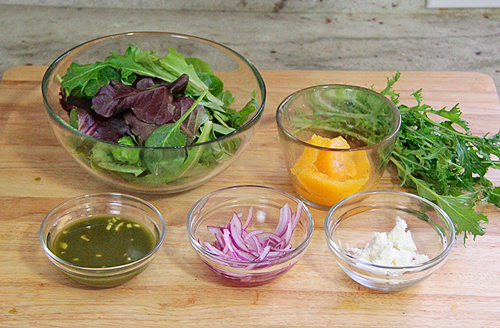 I combined everything and there was still something missing. Sweet? The bitter was still there and it tasted odd with the rest of the stuff. Maybe some honey? Yup, that did the trick. Success! Thank goodness. A great salad with a great salad dressing.

I paired the salad dressing with some segmented pieces of orange and goat cheese. Everything mingled nicely. You could tell there was some green tea in it and it felt really healthy to me.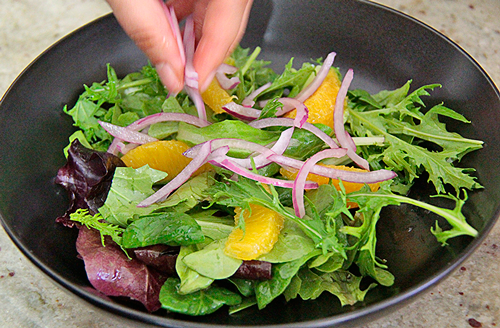 I am so happy I succeeded in making this dressing. It would have been awful trying to figure out the concept without ever succeeding.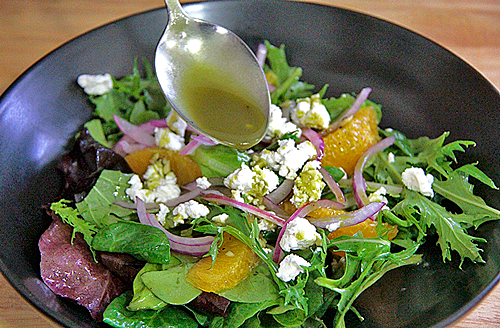 | | | |
| --- | --- | --- |
| Tea Week: Matcha Green Tea Salad Dressing | | |
Prep time: 10 mins
Total time: 10 mins
Ingredients
½ tsp matcha green tea powder
1 tsp warm water
Salt and pepper to taste
1 clove garlic, minced
1 tsp honey
½ lemon, juiced
3 Tbsp grapeseed oil
1 cup mixed greens
¼ cup red onions, sliced thinly and marinated in vinegar
1 orange, peeled and segmented
Goat cheese
Instructions
Place matcha green tea powder and water in to a bowl. Mix well. Make sure there are no clumps.
Add garlic, honey, lemon, salt and pepper into the bowl. Mix well.
Whisk in oil slowly and let emulsify.
Place a few tablespoons of dressing on a bottom of a large bowl.
Add mix greens. Toss with the dressing and coat evenly.
Place on a plate.
Top with orange segments and red onions.
Sprinkle goat cheese.
Drizzle more salad dressing.
Serve.
Enjoy!
I guess that's what creative chefs at restaurants do all the time. They think of a concept and try and try again until they finally have it.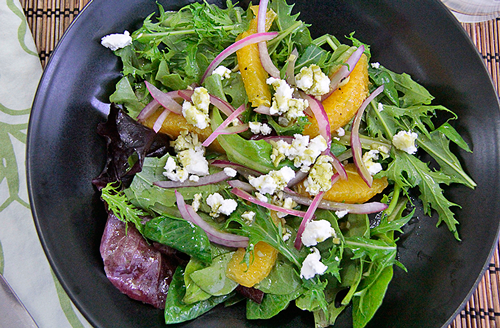 Well, I have this one! Delicious, matcha green tea salad dressing.