C – Smoothies just haven't been a part of my diet lately.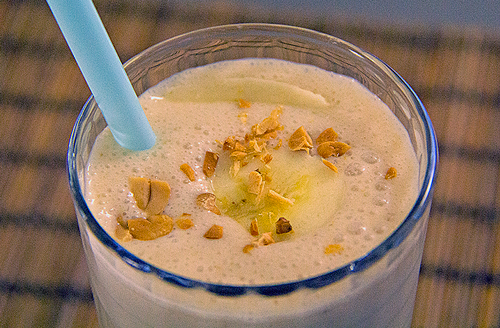 I have been thinking they are overrated. Before you Smoothie Lovers leave this site and swear off Be Mindful. Be Human. forever, please hear me out.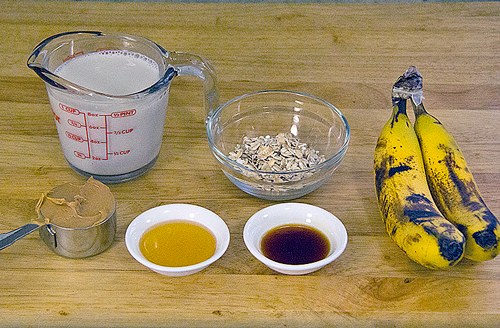 Smoothies in the morning don't do anything for me. It's a drink. My body needs more. After calculating how many calories are in one … and that I am still hungry after I finish drinking one … I just stopped making them.
Yeah, adding chia seeds can help fill you up, but my stomach just doesn't like chia seeds all that much. Also, I still don't like the chia seed texture. After years of eating them, I just don't like them.

So, why am I posting a smoothie recipe if I think they're so overrated? I think I found a solution to my dislike of smoothies. Smoothies need to be heavier and more stomach-friendly for me. I need it to feel more like a meal. Yeah, I tried the smoothie bowls, but still wasn't quite satisfied. I think my smoothie was way too thin to make it really enjoyable.

My solution to a better smoothie is thickening it up with oatmeal. Not a lot of oatmeal. Just enough to make you full, but not notice it's in there.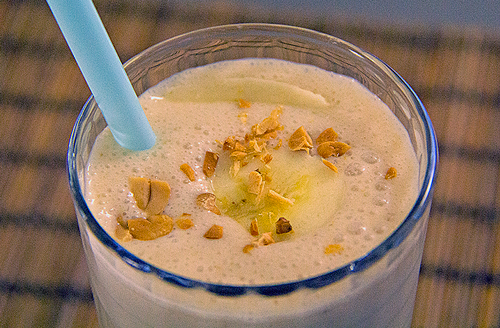 | | | |
| --- | --- | --- |
| The Friday Special: Peanut Butter Banana Oatmeal Smoothie | | |
Prep time: 3 mins
Total time: 3 mins
Ingredients
1½ cups unsweetened almond milk
2 bananas
¼ cup smooth peanut butter
1 tsp vanilla extract
1 Tbsp honey, or to taste
¼ cup rolled oats
1 cup ice
Instructions
Place all the ingredients into a blender and blend until smooth.
Serve immediately.
Enjoy!
This smoothie was great. The peanut butter, bananas, and vanilla milk flavor made this smoothie taste like a Nutter Butter cookie. If you're a fan like I am, you have to make this. The oatmeal in the smoothie made it really rich. Almost like dissolved cookies were in the smoothie. After a few minutes of drinking the smoothie, I was full and satisfied.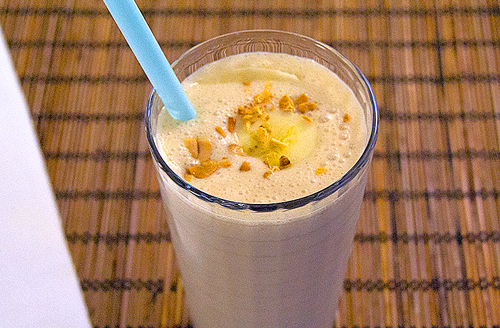 I can't believe I didn't know this trick sooner. Now, I have to try this trick with other smoothies. Maybe smoothies aren't so overrated after all … but I haven't changed my mind yet.