C – These brownies may have saved my butt …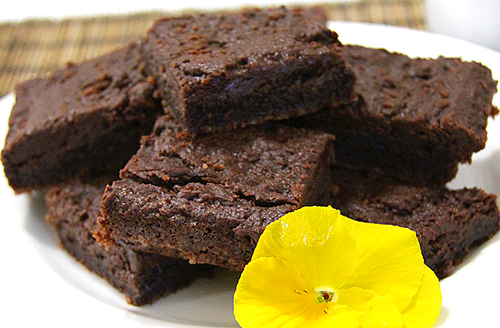 I was supposed to start serving ice cream first thing at the Hack-a-thon. It didn't happen. Note to self: Transporting ice cream chilled by 10 pounds of dry ice results in hard-as-a-rock ice cream. So, I needed it to thaw a bit and serve something in it's place. Everything was timed, of course. You know me!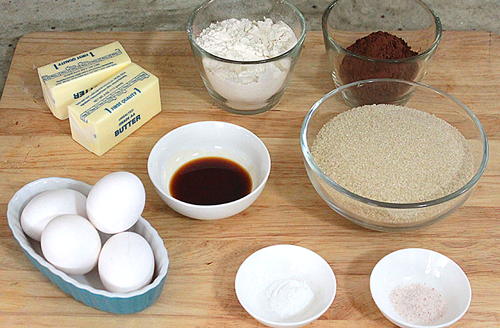 I didn't want anyone to get too full from the other, even-richer desserts. So, brownies were my best bet. I cut them into small pieces, so people would want to linger for more goodies. It worked! Thank goodness.

I have never made brownies from scratch before. I usually use a ready-made mix. I really don't have an excuse for never making it. I just never have. After making them, I wondered why I have never made them before. They were so easy to make and so wonderful. I loved that I knew everything that went into these brownies.
They were amazingly soft and chewy. Thin and almost cake-like brownies. Not the oily feel of those mixes that come in a box. These brownies were amazing. Why haven't I made brownies from scratch before? I loved that the frosting was so good too. They took a while to blend up. But, once it started going, it turned out nice and fluffy.

I think I have to be more mindful next time. I need the right tools to make things like this. I was mindful on the flavors. They tasted great. But, it really took me a while to get this recipe done without the right tools.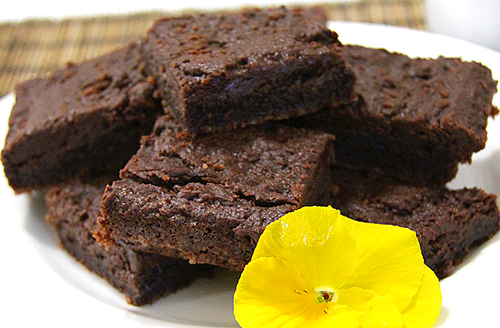 Prep time: 20 mins
Cook time: 30 mins
Total time: 50 mins
Ingredients
½ cup butter
1 cup white sugar
2 eggs
1 tsp vanilla extract
⅓ cup unsweetened cocoa powder
½ cup all-purpose flour
¼ tsp salt
¼ tsp baking powder
3 Tbsp unsalted butter, softened
3 Tbsp unsweetened cocoa powder
1 Tbsp honey
1 tsp vanilla extract
1 cup confectioners sugar
Instructions
Preheat oven to 350 degrees
Grease and flour an 8-inch square pan.
In a large saucepan, melt ½ cup butter.
Remove from heat. Stir in sugar, eggs and 1 teaspoon vanilla.
Beat in ⅓ cup cocoa, ½ cup flour, salt and baking powder.
Spread batter into prepared pan.
Bake in preheated oven for 25 to 30 minutes. Do not overcook.
Combine 3 tablespoons butter, 3 tablespoons cocoa, 1 tablespoon honey, 1 teaspoon vanilla and 1 cup confectioners sugar.
Frost brownies while they are still warm.
Serve.
Enjoy!
Lessons learned. I am glad everyone got to enjoy these rich brownies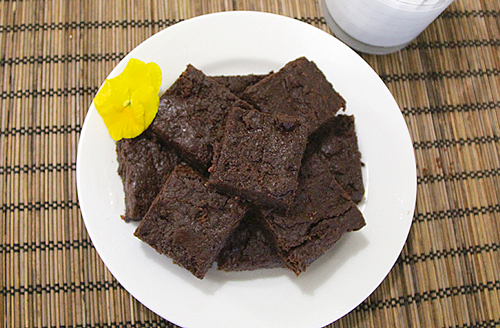 … made with love, sweat and hard work.
Adapted from: http://allrecipes.com/Recipe/Best-Brownies/Detail.aspx