C – It's an exciting time in the Be Mindful. Be Human. kitchen.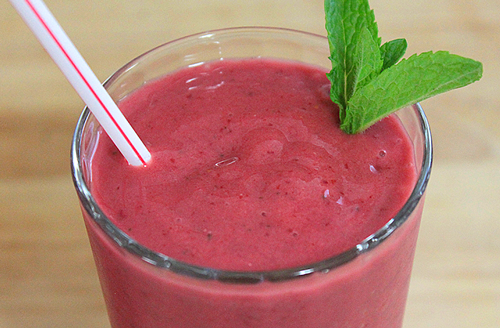 We are getting a lot of new equipment for the kitchen. I am so excited. So are Jim and Luke. Pretty soon, we can cook properly in this old kitchen. Stay tuned and you'll see what we bought. Since we were getting new things in the kitchen, I needed to take action on a few old things. One was the stuff in the freezer.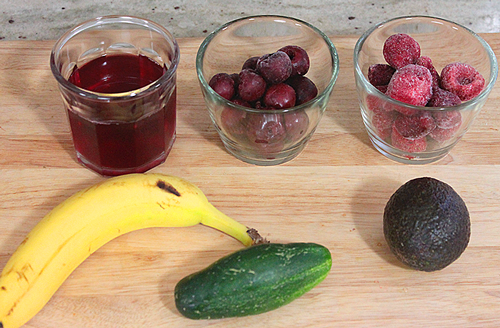 As you remember, the stock pile of chicken stock was repurposed into Homemade Jus last week. Really helped the freezer. But, there were still a lot of things I had to remove. Like the frozen fruit from last summer that I had buried in the back. It had to go! Spring is here and fresh fruit is appearing everywhere in Sacramento. So, frozen cherries and strawberries just had to go.

This smoothie was the way to go. Red, a bit tart, creamy, sweet and refreshing. There is something about adding a cucumber into the mix that makes everything really refreshing and clean tasting.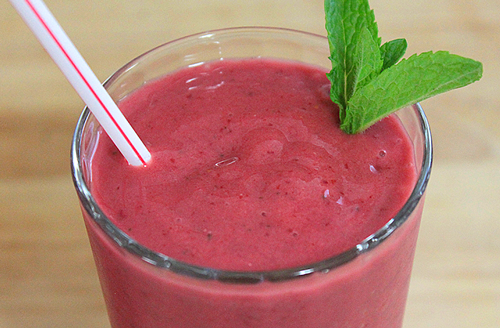 | | | |
| --- | --- | --- |
| Strawberry Cherry Cucumber Smoothie | | |
Prep time: 5 mins
Total time: 5 mins
Ingredients
1 cup frozen cherries
1 cup frozen strawberries
1 banana
1 avocado
½ cucumber
1 cup cranberry juice, more if you prefer a less-thick smoothie
Instructions
Place everything in a blender and blend until liquified.
Serve.
Enjoy!
Fruit in the freezer gone! Checked off the list. I can't wait to show you our new toys.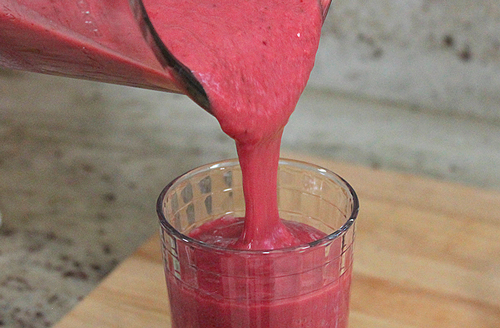 Did I mention how excited I am? I am SO excited!