Update and Redux: C – We couldn't have a snack week without one of my favorite snacks. Homemade kale chips are way better than those hard-as-a-rock ones that you get at the grocery store. Buy a bunch a kale and bake away. Snacking on these is healthy and delicious.
C — I love chips.
Especially when they are healthy for me.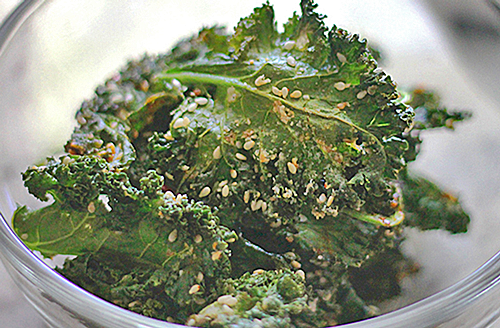 I love the crunch. I heard once that crunchy foods make you de-stress. So, I eat a lot of crunchy foods. Especially chips. Yeah, I am a pretty stressed out person. Hate to admit it. Kale chips are my comfort food. I love kale chips. Healthiest vegetable gets a crunch.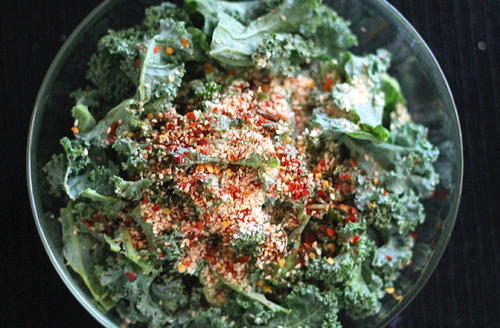 Why the heck are kale chips $5.00 a bag at the grocery store? Kale is $1.00 a bunch and it comes with a lot. Olive oil, salt and an oven is all you need. The total doesn't seem to add up to me. I don't need so much stuff on it. I just don't get it. I don't think I need to pay an extra $4.00 for convenience.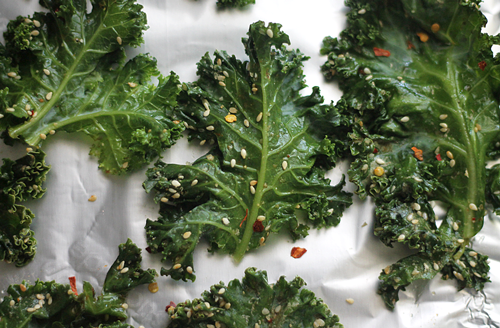 If you do need to add stuff on it try this. They could last a couple of days in a brown paper bag, but they won't last. Believe me.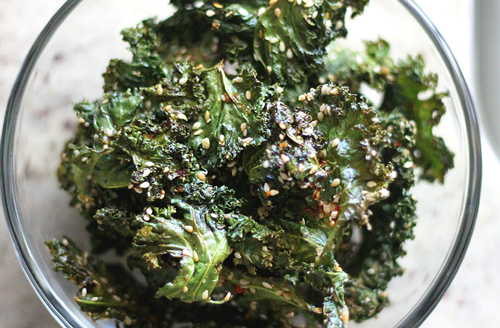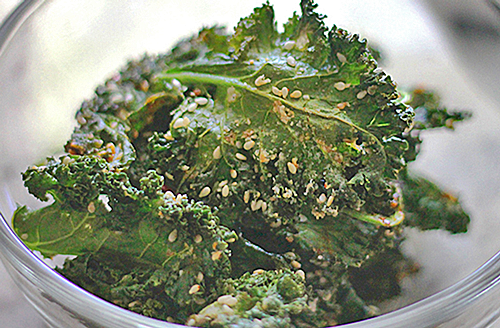 | | | |
| --- | --- | --- |
| Spicy Kale Chips with Gomazeo | | |
Prep time: 15 mins
Cook time: 15 mins
Total time: 30 mins
Ingredients
1 pound of kale, wash, torn into small pieces of equal size
2 tbsp Olive oil
3 tbsp sesame seeds
½ tsp salt
½ tsp pepper
½ tsp crushed red pepper flakes
Instructions
Preheat oven to 350 degrees.
In a large bowl, add kale and olive oil and mix well
Toast sesame seeds until golden brown
In a mortar and pestle add sesame seeds and salt. Crush seeds and salt.
Add seed mixture, pepper and pepper flakes to kale, making sure that spices and seeds are evenly distributed.
On a cookie sheet covered with parchment paper, lay kale flat.
Bake kale for 15 minutes, turning mid way. Make sure oven door is slightly ajar.
Enjoy.