C – Make your own In-n-Out sauce and you will get your In-n-Out fix … sort of.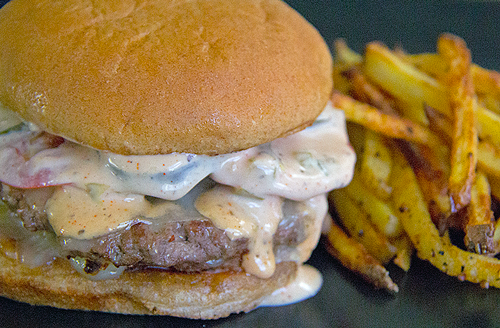 Honestly, I haven't perfected this recipe. It still needs tinkering. I looked on their site for an ingredients list for their sauce and they didn't have one. I know they put in something special to make it creamier than what I have.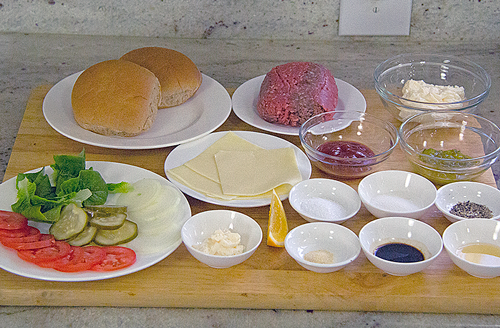 Maybe it's a lot of oil or an emulsifier of some sort. I guess the next time I go to In-n-Out I'll have to get a secret sauce packet and hope there's an ingredients list on the packet.

Even though I haven't perfected the consistency of the sauce, I did get the taste down. This recipe makes your burgers taste like an In-n-Out burger. A lot of people are surprised to find out it isn't just ketchup and mayonnaise mixed together. There's a lot more to it. Relish, vinegar, garlic powder, sugar, salt and pepper.

I was amazed when I found a condiment company making a special sauce similar to this and selling for $7 for a small bottle. That bottle only makes about 6 burgers. Making it yourself will get you a lot more for a much lower price.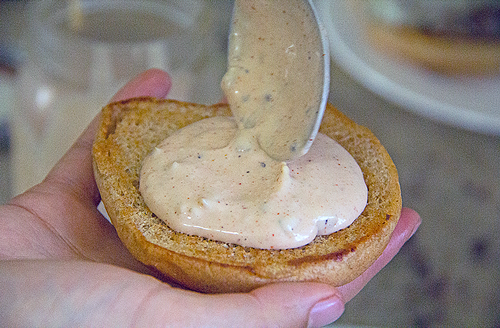 And no, I will NOT buy the Big Mac Sauce that McDonald's is producing. Sadly, that sauce is being sold for $100+ on Ebay. There's high fructose corn syrup and other preservatives in that sauce. No thanks.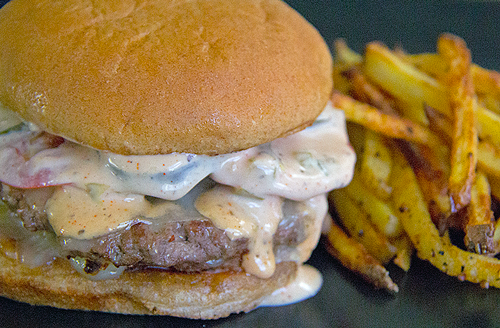 | | | |
| --- | --- | --- |
| Sandwich Monday: In-n-Out Secret Sauce | | |
Recipe type:
Mains, Sauces
Prep time: 40 mins
Total time: 40 mins
Ingredients
¾ cup mayonnaise
2 Tbsp ketchup
2 Tbsp relish
2 tsp white wine vinegar
2 tsp sugar
¼ tsp garlic powder
A pinch of cayenne
¼ tsp paprika
½ tsp Worchestershire sauce
⅛ tsp dry mustard powder
A squeeze of lemon juice
Salt and pepper taste
Instructions
Combine all the ingredients.
Place into the refrigerator at least 30 minutes before using to allow the flavors to combine well.
Serve with burgers or use with French fries.
Enjoy!
What would I change next time? Make my own mayonnaise. Yup, I think making my own mayonnaise will allow me have control of the consistency. I don't think I want to add any emulsifiers. The sauce is good. It tastes just like the original.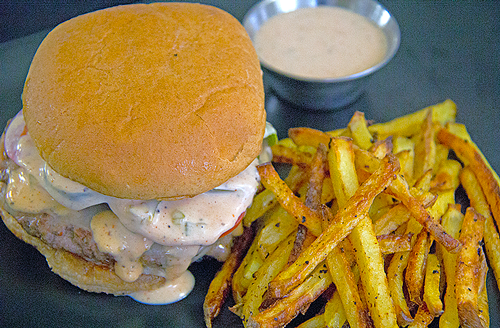 If you want to make burgers that taste like In-n-Out ,,, or just can't get to an In-n-Out … make this sauce and put it on your burgers. It's close enough.