J – My introductiion to Polish cuisine is progressing rapidly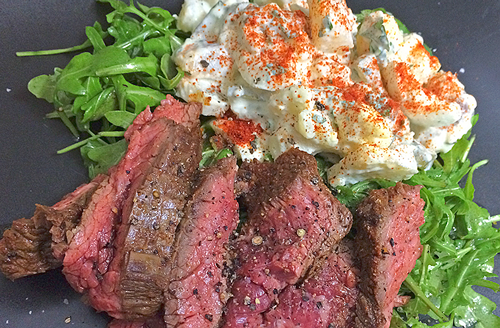 … so little time, so many dishes. How am I ever going to try all 20 kinds of Polish sausage? What else can I pair with herring salad? [Rare bavette steak, above.] What about borscht? Blintzes? Pastries?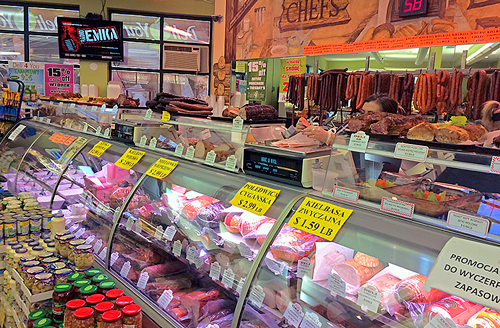 My head is spinning …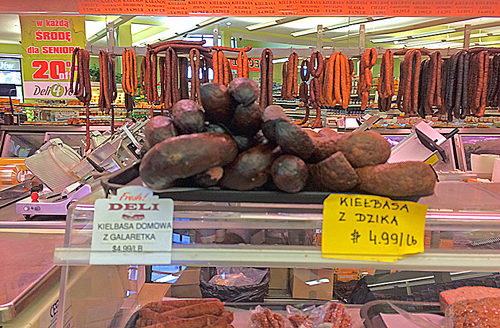 Fortunately my dear friend, Adzia [pronounce all the letters], is graciously accomodating … one dish at a time.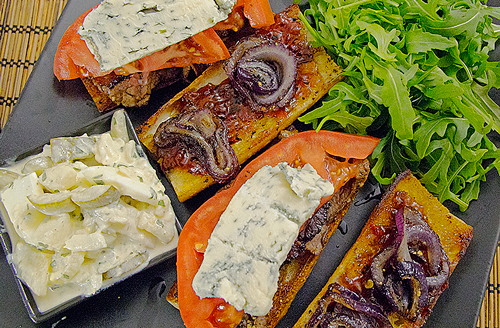 I spent the last week in Chicago where there is a large Polish community. Food. Good. Oh, my!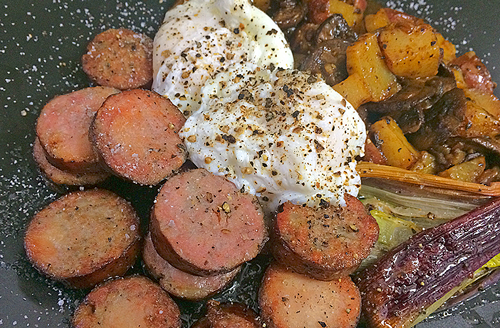 Adzia tells me, very much joking, that "Polish people can't go more that a few hours without sausage." The deli lines are quite long … and, we were always seeming to have a "snack," like the one below.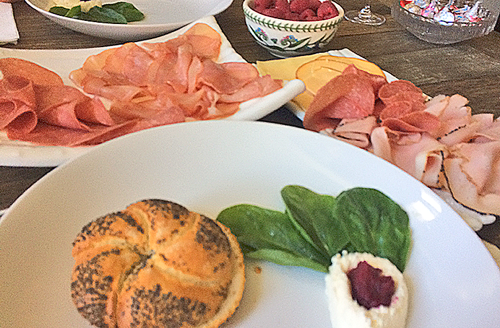 As a thank you for her generous hospitality, we spent a long evening at Rick Bayless's Topolobampo, sampling his Chef's Winter Tasting menu, with wine pairings, in a beautifully remodeled dining room.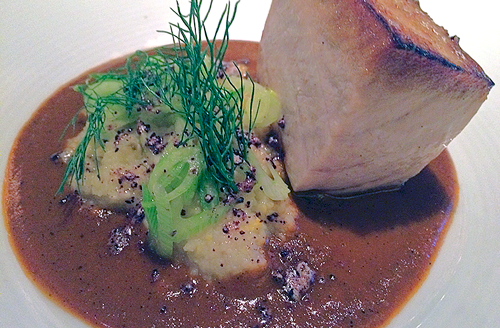 Nice!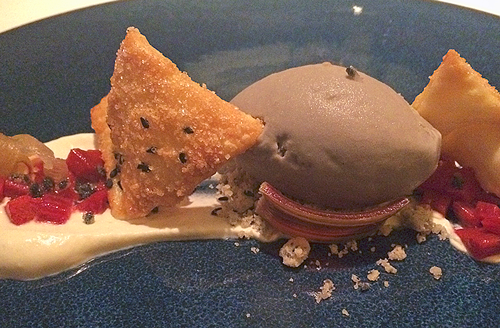 I'll be back …