C – What happens when you want to eat extremely clean?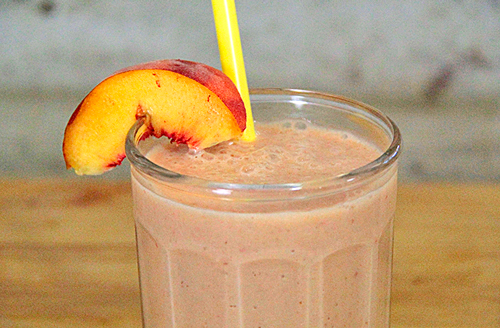 You start craving EVERYTHING BAD. My fiance requested for us to be on a probiotic diet for a little while. I was all for it. But, I knew it wasn't going to last very long.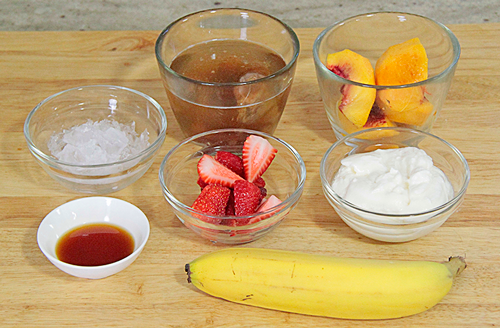 A probiotic diet meant we really needed to eat a lot cleaner. No sugar and no meat. Of course, more things with probiotics.

He started craving bad things after day two. I had to come up with something to reduce his craving.

I started thinking about what was sweet and natural. Also, I needed to add probiotics. This smoothie was the thing.

I made a great tasting smoothie that tasted like a milk shake.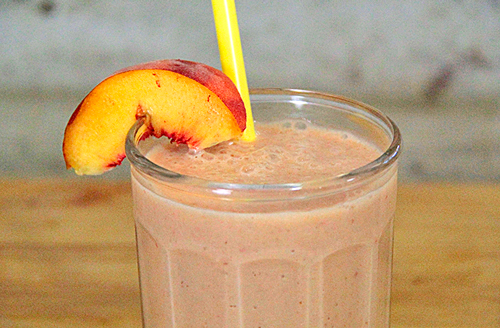 | | | |
| --- | --- | --- |
| Peach Week: Peach Yogurt Smoothie | | |
Prep time: 5 mins
Total time: 5 mins
Ingredients
1 ripe peach
1 banana
2 strawberries, cut into quarters
6oz container plain Greek yogurt
5 dates soaked in 1 cup of water. Keep water for smoothie.
1 Tbsp vanilla extract
2 cubes of ice
Instructions
Place all ingredients into a blender. Blend until smooth.
Serve.
Enjoy!
Craving gone! I was happy and so was my fiance.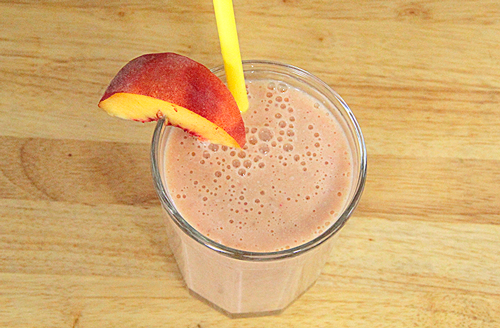 I couldn't think of a better thing for peach week than this peach smoothie.