Update and Redux: J – After an introduction by Chef Constance of Cooking With Class, this has become my daily market. Oh, my! In France, if it is not fresh, it is not offered for sale. Friendly shopkeepers. Variety. Amazingly low prices. Delicious.
J – Shopping for ingredients with a French chef in Paris
in just about the best market district you can find, Les Halles de Montmartre. A chef who works at Michelin-starred restaurants. How cool is that? There was a menu plan. Ambitious. Likely to be tasty. I didn't want to be anywhere else … how much fun can you have?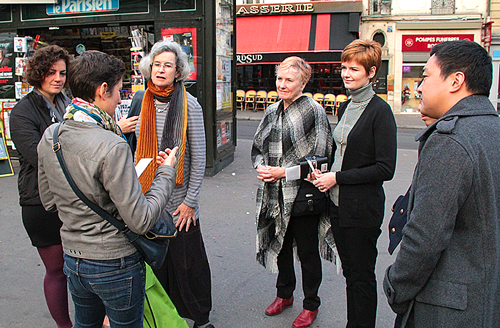 This was the French techniques cooking class I just happened to fall into. See, I was late for a complementary wine and cheese tasting that comes with the apartment rental. I was really. really late. So, I called. The gracious Tara Byrne of Cook N With Class suggested I sit in on a techniques class, instead. I offered to photograph and write about it. Accepted. I would be there on Thursday morning.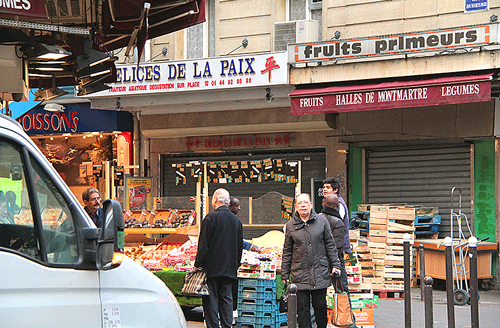 At 9:10, Chef Constance and I walked down to meet the six students for that day, all waiting at the apex of the district. They were from all over the world: Singapore, Israel, Vancouver. All cooks. Each with varying degrees of skill. No beginners.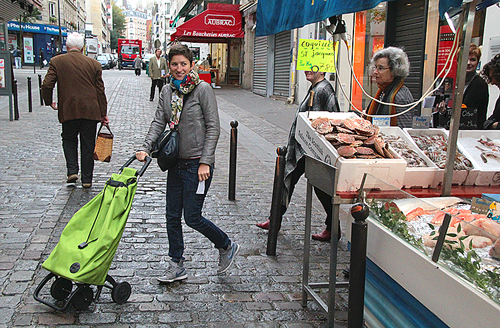 Now, for some shopping!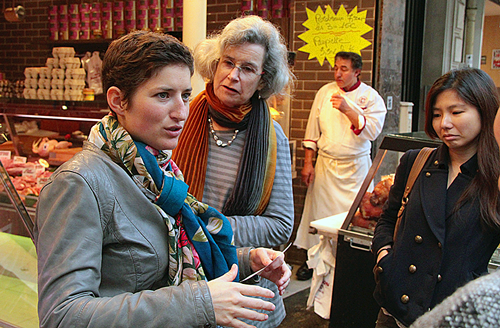 The menu included St. Jacques, pigeon, fois gras, Brussels sprouts, many cheeses, fresh greens, a few herbs, etc. The shopping expedition included a discussion by Chef Constance of each ingredient, methods of cooking, sourcing and history in France. Wow!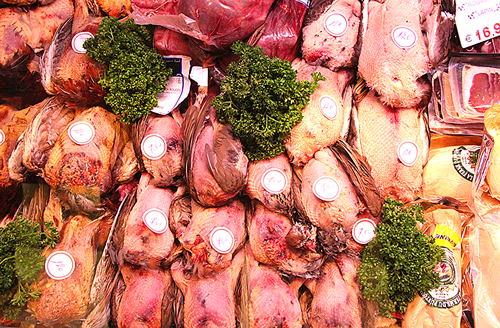 Le poulet.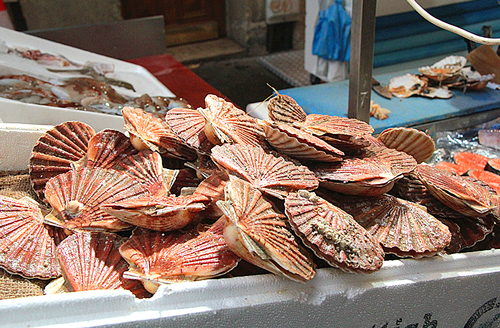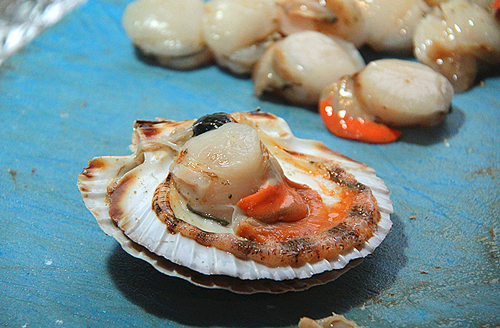 Le poisson.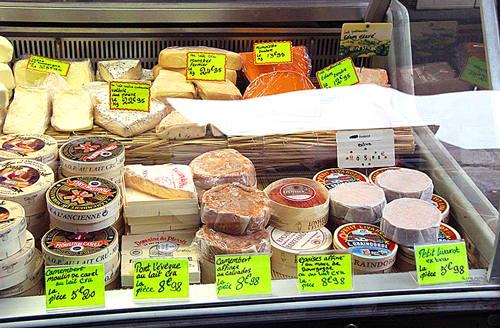 Le fromage.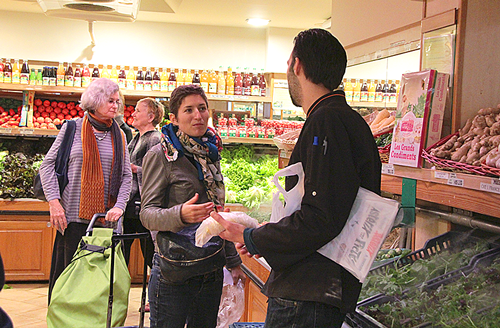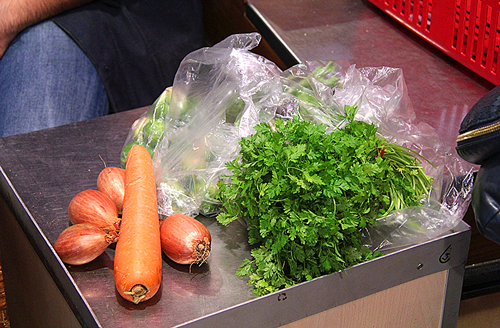 Les legumes.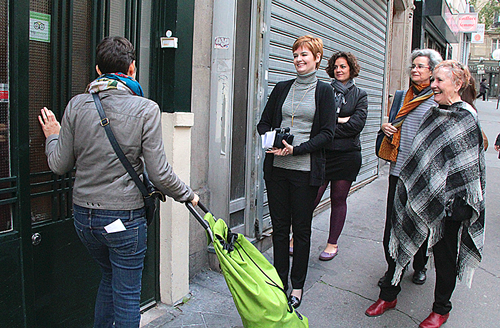 Now, we need to cook something!