Update and Redux: J – I just had to go back … were there any spies? Not that I could tell, as if I could. Same security guys, though. I felt safe.
J – Actually, not really …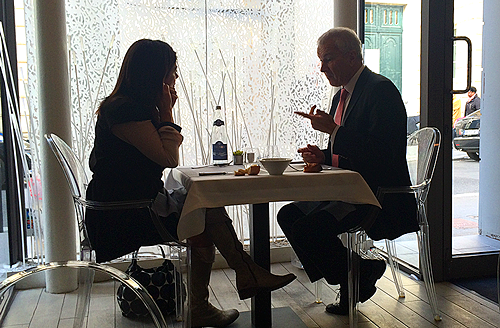 It just seemed like that when I got to this restaurant. Right across from the European Securities and Markets Authority and the New Zealand Ambassdor's place. Lots of very serious, fit guys in jump suits with electronics in their ears … all over the street.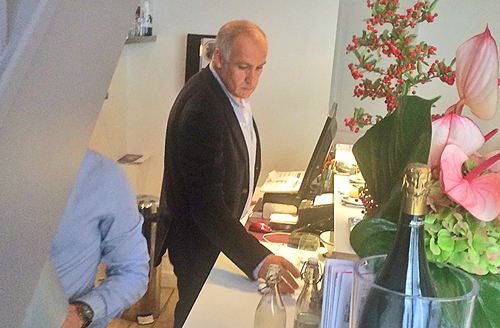 I didn't take any photos …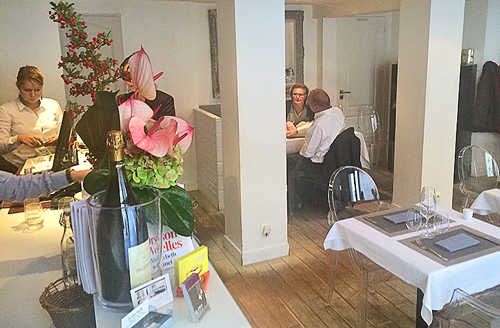 I found the restaurant, Restaurant le 122 (its street address), quite by accident. The one I intended to visit was closed permanently. A lucky find.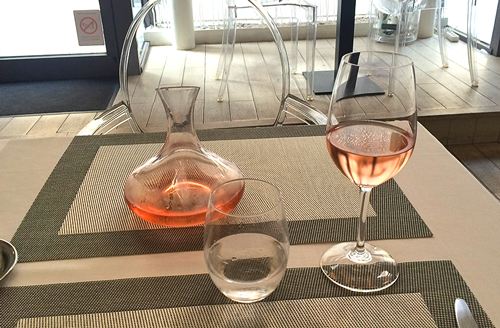 Beautiful place. Exquisite service. Small. Quiet. Amazing food … a perfect set piece for a scene in a James Bond film. People were seated far apart, talking quietly. All were seemingly politicos or diplomatic types. No tourist types here.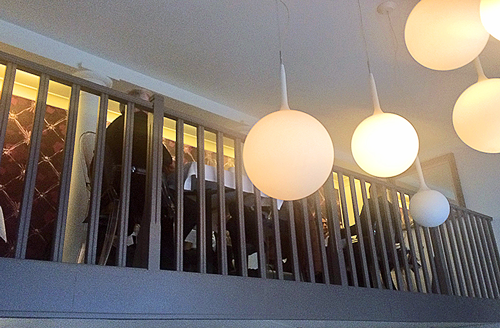 I could not have enjoyed my lunch more: A wonderful salad riff on frisee with lardons and poached egg. Mixed greens instead of frisee.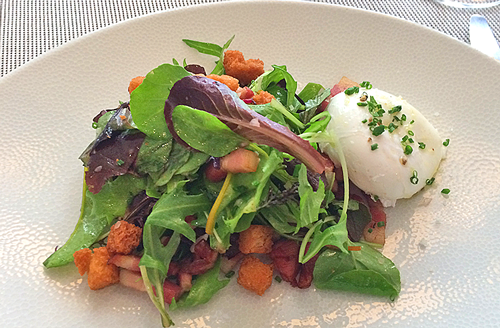 Followed by poached, leek-stuffed marlin and Fall vegetables lightly sauteed.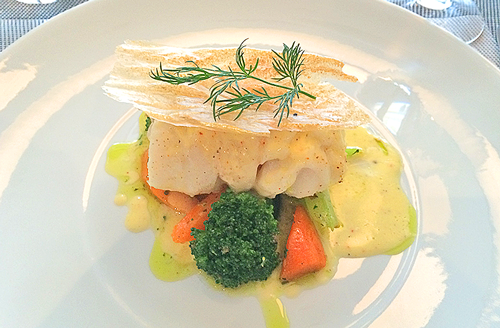 I gave in to the Coffee Gourmande. Four small pastries and a petit cafe on a slate plate. Cool.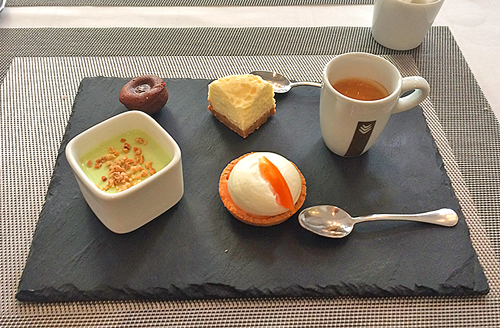 When I asked permission to take photos, the owner said fine. Just don't show any faces. Lots of political types in here. Right.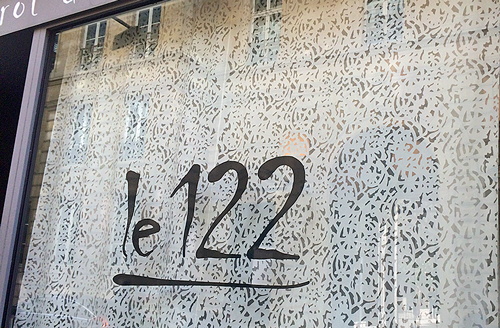 Restaurant le 122, 122 Rue de Grenelle, 75007 Paris, France, +33 1 45 56 07 42, closed on weekends.