J – Most of the really great food in Paris is not being served in "starred" restaurants.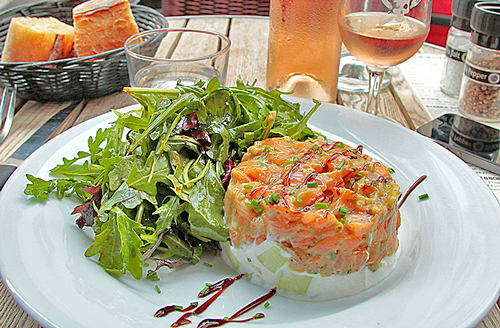 The young, ambitious new chefs have eschewed the star system in favor of local, fresh ingredients and innovative dishes, which change daily. Oh, boy! Save me a seat.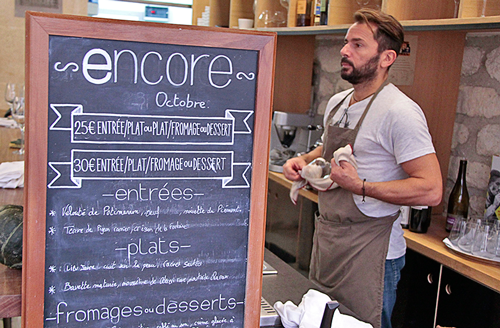 That was my goal … now, just a small question. Which ones and where to go?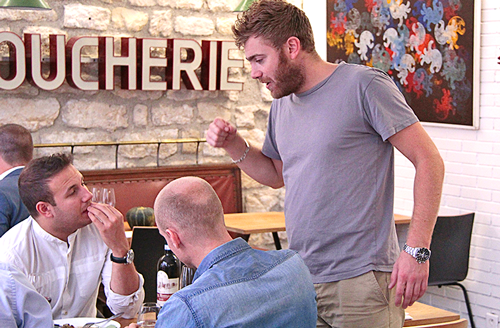 Luckily, I had the great fortune of getting a list from Chef Constance containing restaurants where her chef-friends are in charge … including her husband, Chef Tome of Pirouette. Here it is:
pirouette, 5 Rue Mondétour, 75001 Paris, (+33) 1 40 26 47 81
O divin, 35 Rue des Annelets, 75019 Paris, (+33) 1 40 40 79 41
The Clown Bar, 114 Rue Amelot, 75011 Paris, (+33) 1 43 55 87 35
Porte 12, 25 Rue des Vinaigriers, 75010 Paris, (+33) 1 42 46 22 64
Masa, 112 Avenue Victor Hugo, 92100 Boulogne-Billancourt, (+33) 1 48 25 49 20
Chatomat, 6 Rue Victor Letalle, 75020 Paris, (+33) 1 47 97 25 77
Les Climats, 41 Rue de Lille, 75007 Paris (+33) 1 58 62 10 08
sola 12 Rue de l'Hôtel Colbert, 75005 Paris, (+33) 1 43 29 59 04
Encore, 43 Rue Richer,75009 Paris, (+33) 1 72 60 97 72
Rouleau de Printemps, 42 Rue de Tourtille, 75020 Paris, (+33) 1 46 36 98 95
Pirouette
Pirouette sits at the end of a tree-filled plaza. The building is brick-modern, with a rustic interior. Chalkboard menus, of course. Seating inside, in front and under trees. Nice.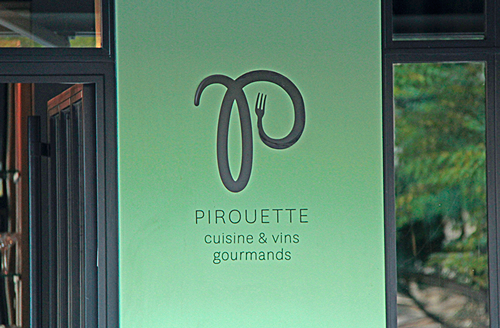 Lunch is two courses plus cheese plate or dessert. Expected. The bistro similarity ends there.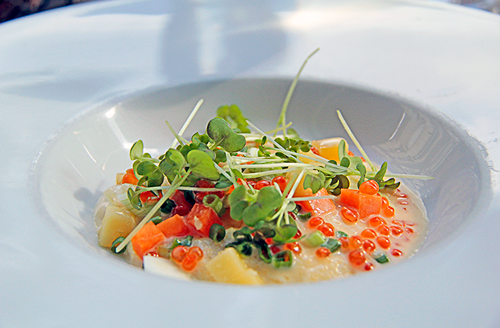 My entree was beyond delicious. Creamy polenta, trout roe, gruyere cheese, pumpkin, green onion and pea sprouts.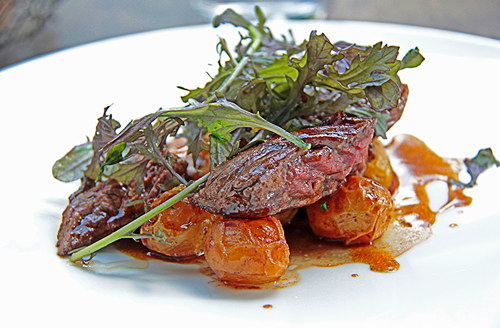 Main course was the best onglet (hanger steak) I've had in a very long time. Rare with jus and served with mini-fingerlings and quickly seared arugula overtop. Oh, my!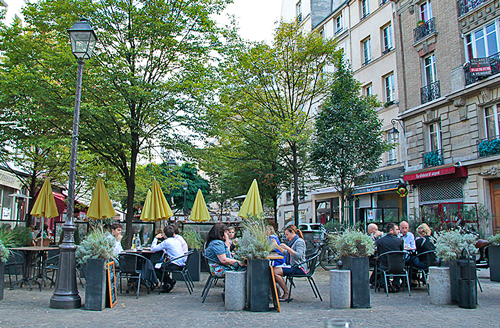 For dinner, they serve a regular six course menu and a much longer chef's tasting menu. I'll be back.
O divin
The front of this restaurant seems so random and nondescript. Oh, what you would miss if you passed it by. Owned by two brothers, O divin is part of a thriving business in the Belleville area.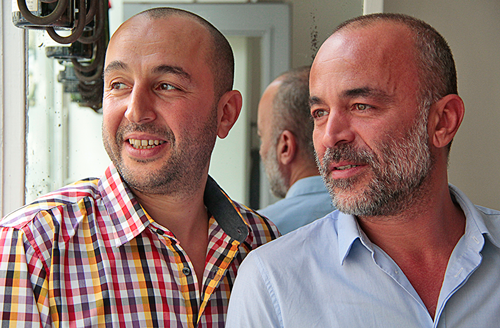 The restaurant is one part. An epicerie (deli and wine shop) is another. But, the most amazing part of their business is a massive recording studio in the building above O divin. Used to belong to David Bowie and, earlier, Serge Gainsborough, an extremely popular French singer of earlier decades. I got a private tour after lunch… wow!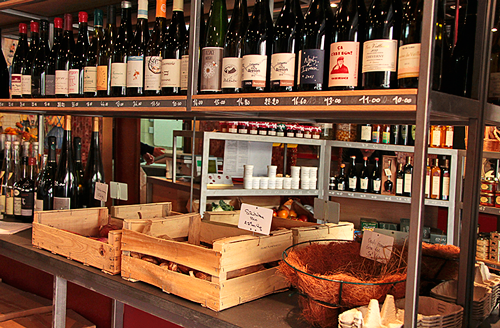 My lunch leisurely three-course lunch was also a wow. For each course I was offered a wine the owner thought best. He was so on target. Even an aged chardonnay for the cheese course.
The entree was Burrata with tchatchouka, a pepper medley raspberry puree and curry.
Main course was smoked, farm-raised guinea fowl, cauliflower with squid ink and pureed blueberries.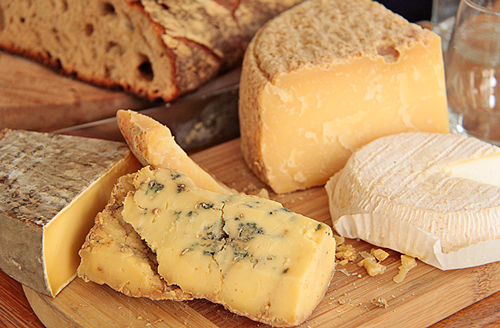 Of course, I went for the cheese plate!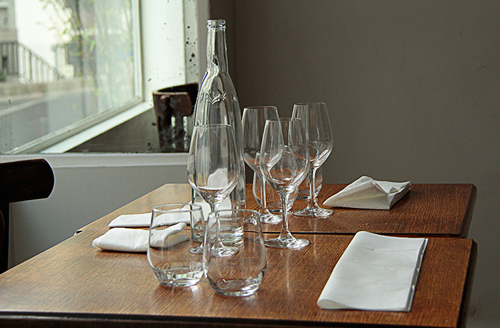 Rouleau de Printemps
"Spring Rolls" is the translation for this small, family run Vietnamese restaurant in Belleville. Pop does the cooking. Mom runs the show and the kids wait tables.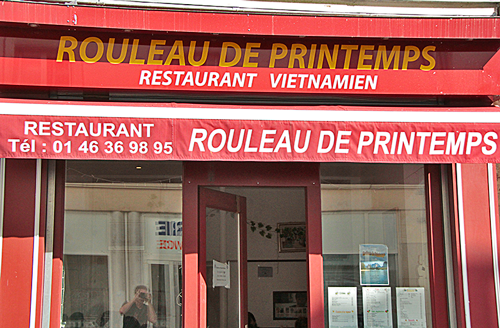 The room is small. The tables and chairs are old. Service is friendly. The food is over-the-top!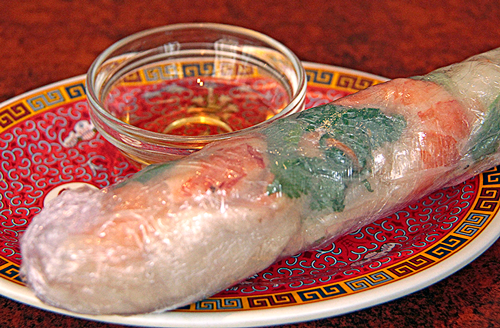 Spring rolls, of course, made about a minute before I got them.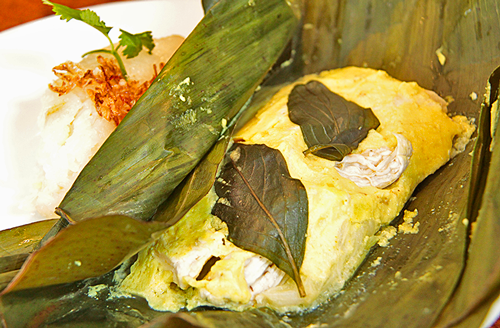 Steamed chicken, basil and coconut milk in a banana leaf. Delicious.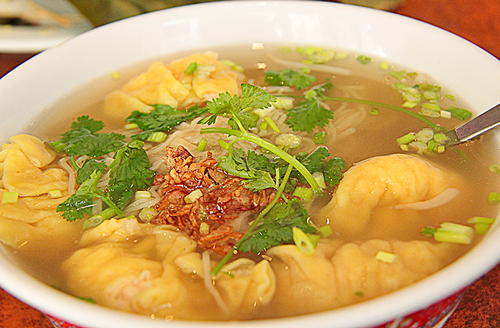 Shrimp wonton and noodle soup. Super flavorful … I had to eat the whole big bowl.
Encore
This was another completely random, completely delicious choice. I knew I was only going to one more from the list. This one was a little closer. Why not?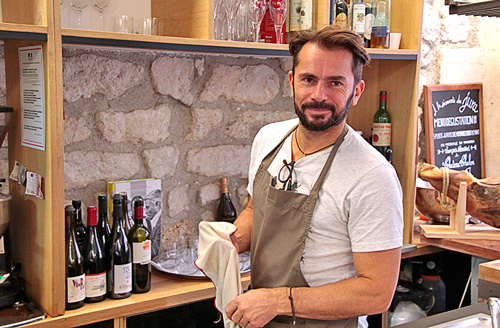 I was not disappointed.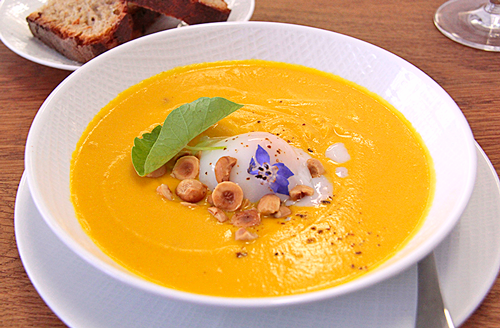 In my class with Chef Constance, we made a veloute of potimarron. Encore was offering one as well, but completely different. Included a poached egg, roasted hazelnuts and edible flowers. Yum!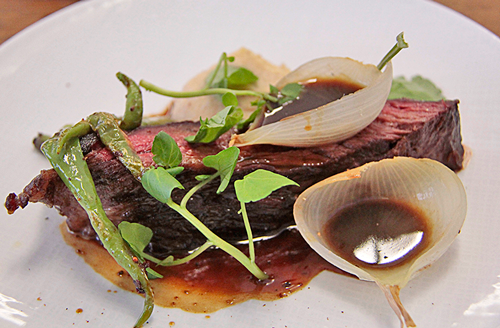 Main course was three-week-aged bavette steak, cooked rare and served with jus in little cups from a single layer of an onion. Creative. What looked like haricots verts turned out to be somewhat-spicy, green Thai chilis that were quickly seared.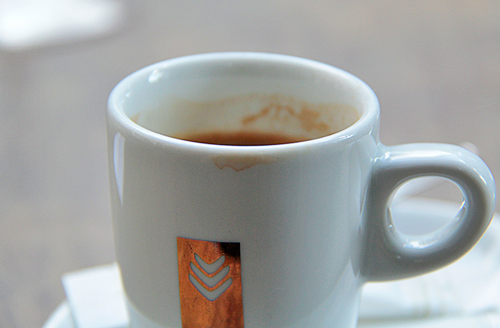 After that, all I had room for was un petit cafe.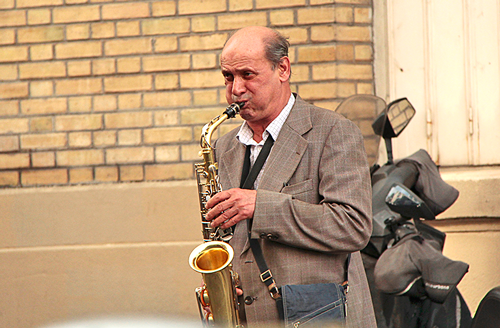 I only made it to four from the list. I salivated over all of them and others, including Frenchie. Just not enough time. I am definitely returning to Paris soon!