C – It's freezing out there!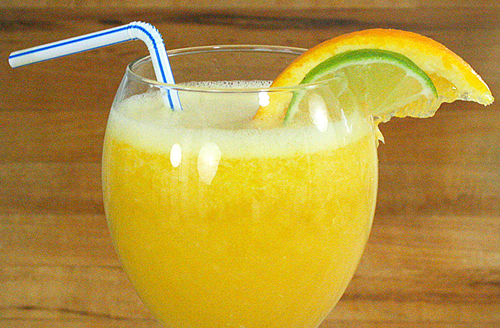 It's winter. It's cold and flu season. Getting back from my holiday and I have a full-blown cold. My head hurts. I have a stuffy nose and a nagging cough. I just couldn't wait to get home to make all my cold remedies.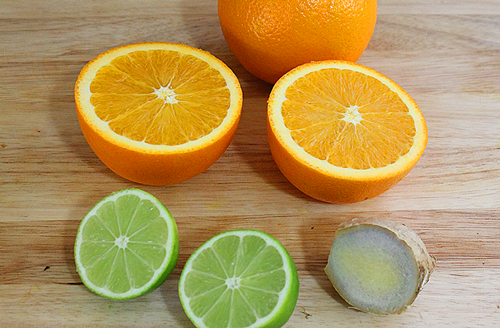 I want to blast this cold away. I feel like I am dying here! I needed to make my orange lime ginger blast fast to get rid of all the yukiness inside of me.

It's one of my favorites drinks. Freshly squeezed orange juice, freshly squeezed lime juice and freshly grated ginger. It really clears my throat and I can breathe again.

It's so refreshing! The fresh, sweet taste of orange and nice, tart lime combine well. I love citrus in the winter. It really helps cool the body down when I have a high temperature. The ginger seems to help with everything. It clears the stomach, throat and the nose right up.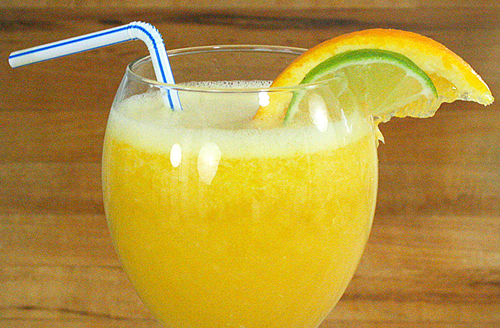 | | | |
| --- | --- | --- |
| Orange Lime Ginger Blast Cold Remedy | | |
Prep time: 2 mins
Total time: 2 mins
Ingredients
2 large oranges, juiced
1 large lime, juiced
1 Tbsp freshly grated ginger
Instructions
Blend all ingredients together.
Serve.
Enjoy!
Good bye cold. Hope you don't come back.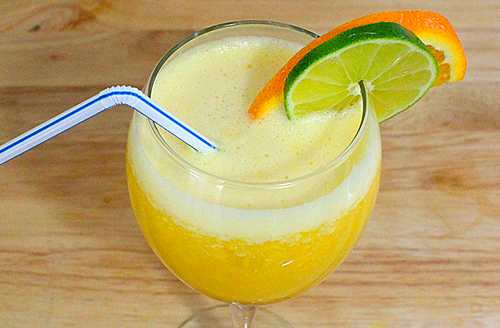 Colds are such unwanted guests. Thank goodness for this great drink.