C – The first time I made beet juice, I had a purple mustache all day.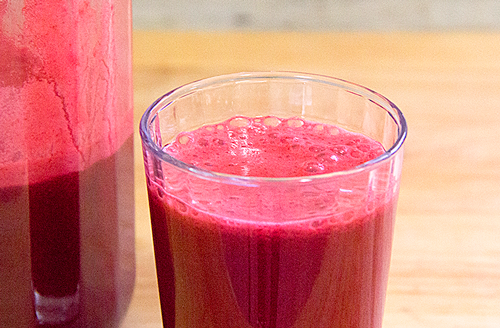 I had no clue. No one told me until I went to visit my boyfriend. I went through meetings, the gas station and the grocery store. No one told me I had a purple mustache. How embarrassing!
I guess I need to look in the mirror a bit more often … or something.

Well, if I want to reap the benefit of drinking this great, delicious and healthy juice, I need to avoid getting a mustache, having pink teeth and tasting like beets. I think I can do that.

I love the taste of beet juice, especially this one. Usually, I use beets, carrots and ginger to make the juice. This time, I decided to soften it a little with some apples.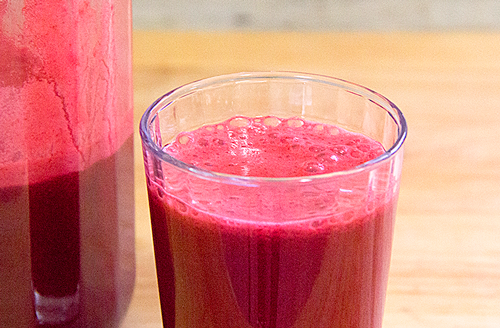 | | | |
| --- | --- | --- |
| Juicing Into the New Year: Beet, Carrot, Apple and Ginger Juice | | |
Prep time: 10 mins
Total time: 10 mins
Ingredients
2 beets, peeled
2 carrots, peeled
3 apples, cored and quartered
½ Meyer lemon, peeled
½ thumb sized piece of ginger
Instructions
Place everything through a juicer. Mix well.
Serve.
Enjoy!
Also, I balanced the sweetness with some lemon.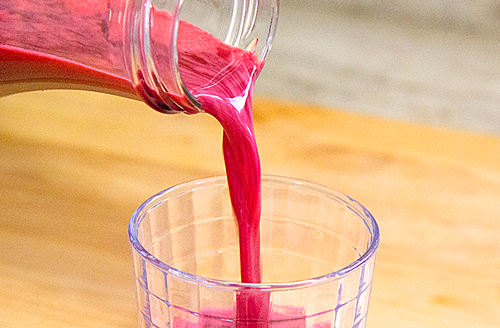 It tasted great. And, I checked the mirror after … just to be sure.