C – Fish jerky?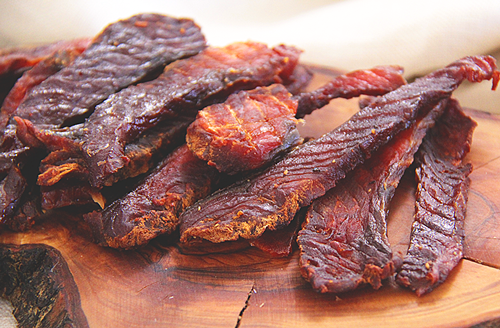 Since it's salmon season, I needed to be prepared. Luke starts catching them and we can't cook them fast enough. I wanted to make sure it wouldn't go bad. Trying to make some jerky with some of it was the best solution. Luke was all for it.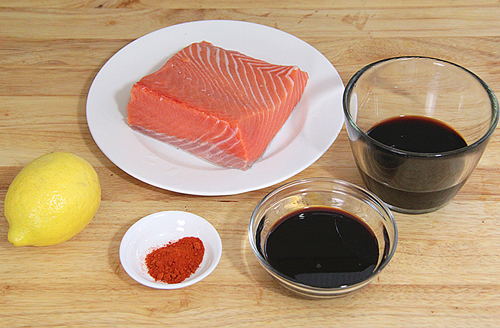 If you are going to make this jerky, make a lot of it. It tastes great. The only downside is that the entire house smells like fish afterward. Also, never make any other type of jerky in the same dehydrator while you are making salmon jerky. Your beef jerky might taste like salmon. Unless you want your beef to taste like fish, it's not advised. Make sure to clean the dehydrator well, or the next thing you dry will taste a bit fishy.

In spite of all of those things, I really enjoyed making this. It can be fast to dry, depending on your dehydrator and the temperature you use. It took me about 5½ hours.

The taste was great. We used really fresh salmon, of course. It didn't smell fishy. The salmon jerky was really tender and chewy. It had great flavor. I was so surprised there was such a lemon taste to it. The balance of soy sauce, molasses, lemon and pepper was perfect. It really made this a great, healthy feeling snack.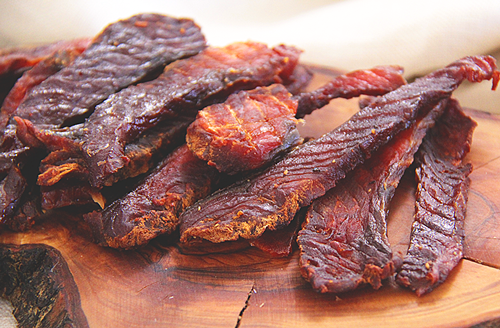 Prep time: 24 hours 15 mins
Cook time: 6 hours
Total time: 30 hours 15 mins
Ingredients
1 pound salmon, very cold from the refrigerator to make cutting easier
½ cup soy sauce
2 Tbsp molasses
Juice of one lemon
1 tsp smoked paprika
Instructions
Place the soy sauce, molasses, lemon juice, black pepper and paprika in a bowl and mix well.
Remove the salmon from the refrigerator. Using a really sharp knife, remove skin and cut into thin strips against the grain.
Add to marinade and let soak for 2 hours in the refrigerator.
Remove from liquid, pat dry and place on dehydrating racks.
Dry according to manufactures instructions.
Once done, let it cool.
Place in an air tight container and store in refrigerator.
Eat when you want a salmon-jerky snack.
Enjoy!
I wanted to keep eating it, but we had to save some for Luke. I saved the salmon jerky in the refrigerator, since I didn't want this jerky completely dry. The drier the salmon, the harder it can get and the tougher it is to chew.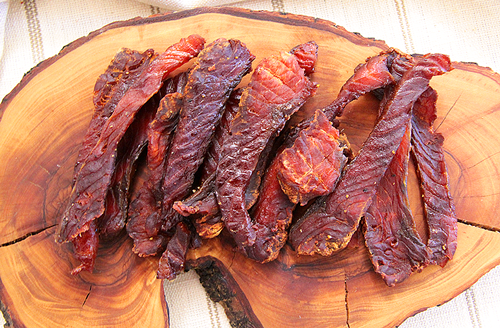 Now, I am ready to preserve some salmon. Luke, bring on the fish!
Adapted from: http://www.foodnetwork.com/recipes/alton-brown/salmon-jerky-recipe/index.html