C – Stone-fruit season is my favorite time of the year.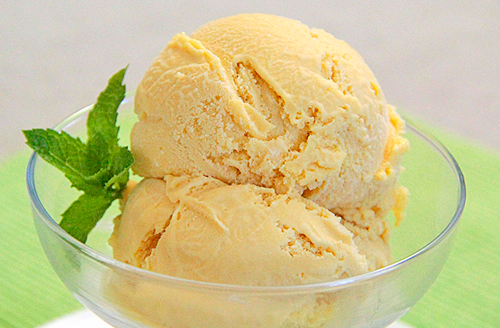 The Farmer's-Market-extremely-hot-in-Sacramento season. I couldn't wait to see what was in store for me at the Farmer's Market. The apricots looked good. We had to make ice cream with them.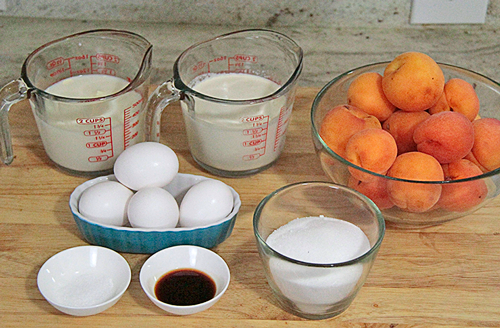 Of course, I went overboard, since they looked so good. I ended up buying a lot more than I needed.

Double batch of ice cream it is.
I guess there is never enough ice cream … especially in the Be Mindful. Be Human. kitchen. The freezer seems to be missing something when there isn't any ice cream.

Of course, we never really have normal ice creams. Can you find apricot ice cream? I don't think I have every bought apricot ice cream. I don't mean apricot sorbet or sherbert. I mean apricot ice cream.

This ice cream was tart. We had to add a bit more sugar than normal. I really had to be mindful of eating too much. It really tasted good.
Think peach ice cream with a little twist. Almost like orange creamsicle meets peach ice cream. It sounds weird, but it's delicious. I really didn't want to stop eating.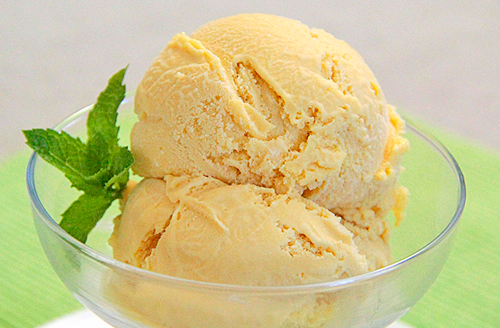 Prep time: 15 mins
Cook time: 1 hour 30 mins
Total time: 1 hour 45 mins
Ingredients
3 cups milk
3 cups heavy cream
3½ cups granulated sugar, divided, add more if needed
Pinch of salt
8 egg yolks
2 pounds of apricots
2 Tbsp vanilla extract
Instructions
Pit all of the apricots.
Place the apricots in a sauce pan along with 1½ cups sugar (if the apricots are tart add more). Cook on medium until it comes to a boil and the sugar is dissolved.
Lower the temperature and cook until reduced by half and thickened into a compote. About and hour.
Once the apricots have reduced, place milk, cream, remaining sugar, salt and the apricot compote into a medium sauce pot. Mix well using an immersion blender. Let small bubbles form around the edge of the pot. DO NOT LET BOIL.
Place egg yolks into a large mixing bowl and beat with a hand mixture until light yellow.
Slowly ladle the cream mixture into the eggs while beating. Repeat until all of the cream mixture is combined.
Place back into sauce pot. Bring mixture up to 180 degrees or until custard mixture is able to coat the back of the spoon. DO NOT BOIL.
Add vanilla and mix well.
Strain mixture with the fine mesh strainer and store in a storage container.
Place in refrigerator overnight.
Churn according to ice cream manufacturers instructions.
Place in a storage container and freeze according to manufacturers instructions.
Serve.
Enjoy!
I am so glad I made a double batch.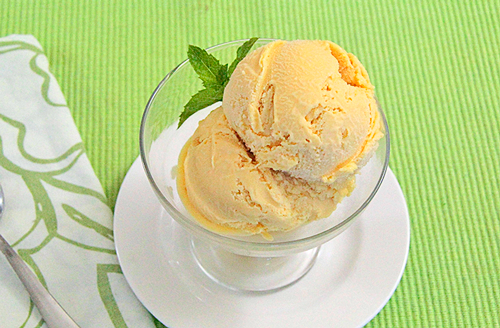 I love knowing there are huge tubs of this ice cream in the freezer. It's perfect for Summer.