C – Oh, boy!!! PICKLES!!!!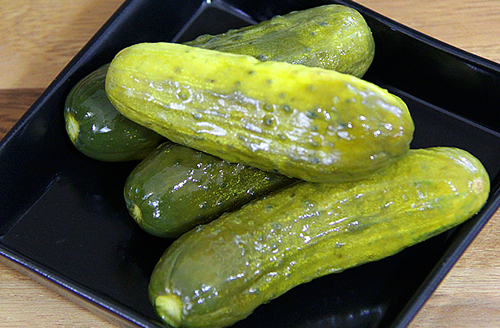 I am pretty picky about my pickles. Jim used to buy a brand of pickles that I hated. I really didn't like them and suggested we buy a different brand. When my boyfriend and I started dating, we had a crucial moment in our first few months … finding the perfect pickles. My relationship could have been over just because of a few measly pickle jars. Luckily, I found some good ones.

When cucumbers came into season, Luke and I had our eyes on the prize. The perfect pickle prize. Luckily, Luke and I have similar taste. We definitely have a great taste for pickles. He is really specific when it comes to making pickles. There is a perfect way to make pickles and he knows it. Now, I know it too.

The one and only bad part about these pickles is it takes an entire month before you can eat them. Patience is a virtue. Looking at a gorgeous, gigantic pickle jar in the refrigerator every day really was torture. Especially, when you can't eat them. They looked so good. I couldn't wait to try these bad boys.

Today was the day! Pickle tasting time! I was almost jumping out of my seat. Jim was taking too long shooting these guys. He kept on wanting to take just one more picture. It just wasn't right. I am sure every picture turned out great. Just move over and let me at those pickles!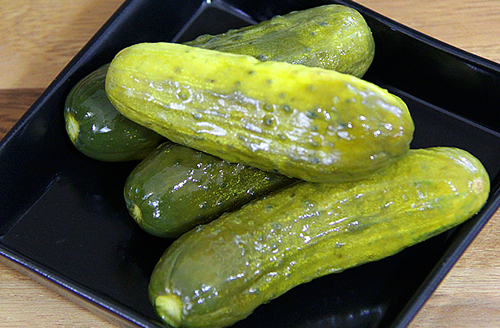 Prep time: 45 mins
Total time: 45 mins
Ingredients
5 pound pickling cucumber, not waxed
4 cups white vinegar
1 medium white onion, julienned
2 cups water
2 bunches of fresh dill, separated
6 cloves garlic
½ cup salt, minus 1 Tbsp
2 bay leaves
1 Tbsp black peppercorns
5 Thai chilies
Instructions
In a medium pot, add vinegar, water, one bunch dill, garlic, bay leaves, onions, chilies and black peppercorn. Then, add ¼ cup salt to begin with.
Simmer on low for 30 minutes, but don't bring to a boil.
Steep until dill has changed to an olive color. Add more salt to taste.
Let brine cool completely.
Remove steeped dill from pot and discard when cool.
Place pickles into a large jar. Packing tightly without breaking any.
Add fresh dill on top.
Scoop all brine solids into the jar on top of the dill.
Top with liquid brine until covered.
Seal for a month, about 30 days. DO NOT OPEN UNTIL READY.
Open and serve.
Enjoy!
Of course, I was the first to take a bite. Everyone could hear the crunch from my first bite. Oh, yeah! It was good. Crispy, crunchy, salty and spicy goodness. I have been waiting a long time for you. I was in love.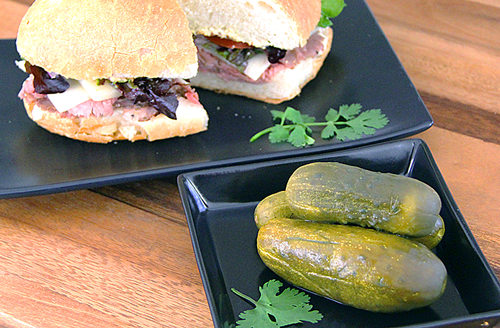 These might have been the best pickles I have ever eaten. Oh, my goodness. Hope you try making these. They were awesome and worth the wait.