C – We are celebrating the start of the holiday season with a week full of drinks.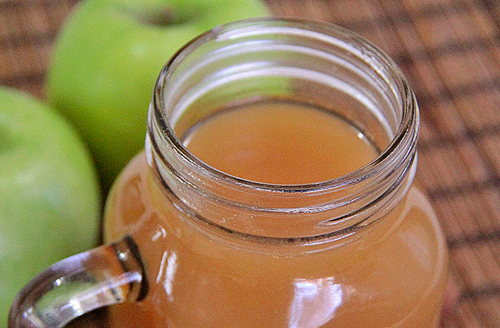 There is nothing better than going to someone's house for a party or a visit and getting a special drink. Alcohol or non-alcoholic. Especially, for me, when it's a good, non-alcoholic drink … since I don't drink alcohol.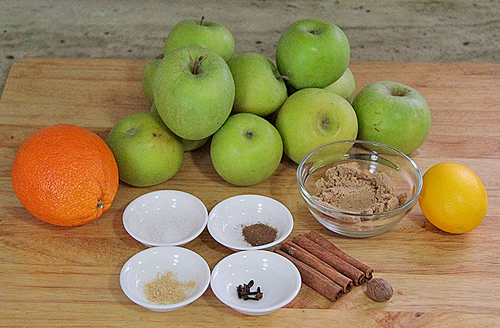 This mulled apple cider is perfect for both types of drinkers.

It's simple to make. I, of course, have to make the apple juice from scratch. It just tastes better.
I also like pulling out the juicer whenever I can.

Other than making the juice from scratch, just put everything into a pot and simmer.

This apple cider can be a bit too sweet. I added water to dilute it after the cider was made. But, for some, it might be the perfect sweetness. Taste it first. It's your preference.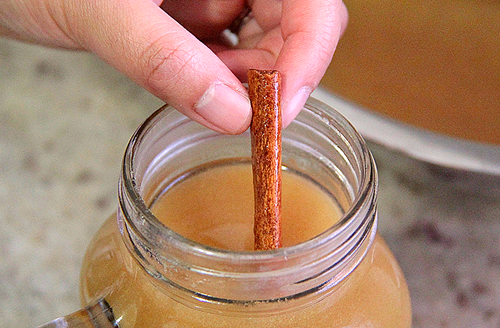 I love the spice mix of the cinnamon, all spice, nutmeg, ginger and clove. They really have a great warming effect. The lemon and orange peel adds a nice complex, fruity taste to the cider. It's amazing.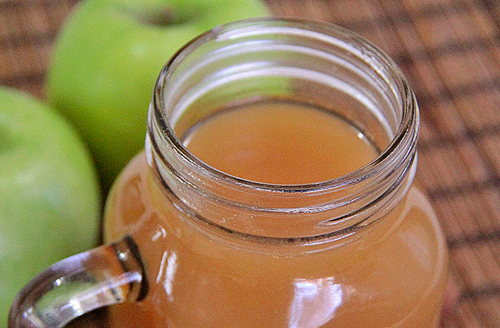 | | | |
| --- | --- | --- |
| Holiday Drinks Week: Mulled Apple Cider | | |
Prep time: 10 mins
Cook time: 30 mins
Total time: 40 mins
Ingredients
6 cups Granny Smith apples, juiced. Or use store-bought apple cider
4 sticks cinnamon
1 orange peel
1 lemon peel
¼ cup brown sugar (optional, adjust for sweetness)
½ tsp all spice, ground
¼ tsp ginger, ground
5 whole cloves
¼ tsp grated nutmeg
1 oz Calvados (or more, optional)
Instructions
Place everything into a sauce pot and bring to a boil. Reduce temperature to a low simmer. Simmer for 30 minutes.
If it's too sweet, add water to dilute to your liking.
Add Calvados. Mix well.
Serve.
Enjoy!
Add a little Calvados (apple brandy) for a kick, if you want it little stronger. I am sure visiting your house will be delicious.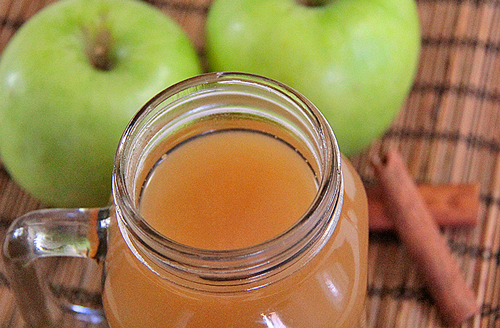 Homemade apple cider is amazing!