J – Eggnog and I have a sketchy history.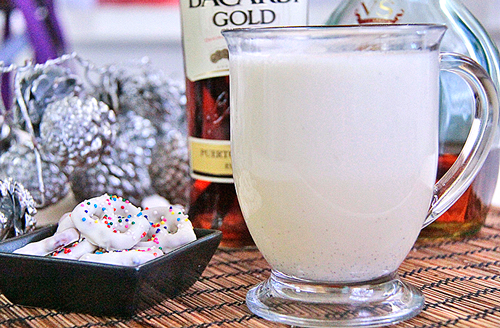 I really needed to learn how to make great eggnog. It can be so tasty during the holidays. Long ago, I tried making it from scratch … it was a bunch of work and not very good. Since then, I have defaulted to some fairly expensive brands that were at least drinkable.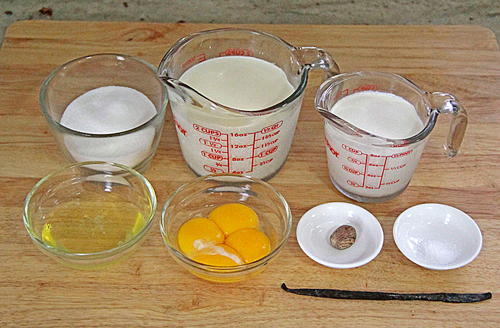 This approach REALLY doesn't get much love in the Be Mindful. Be Human. kitchen.

So, what to do? Easy!

Consult the master of "from scratch" cooking, Christina. She'll have an answer.

She did! You see, making eggnog is a lot like making ice cream. And, Christina makes killer ice cream.

The base of the eggnog is a custard-like mix of milk, sugar, vanilla and egg yolks. Just like ice cream.

As I was shooting the photos, the whole concept was becoming quite clear. It also looked a whole lot easier than I remembered.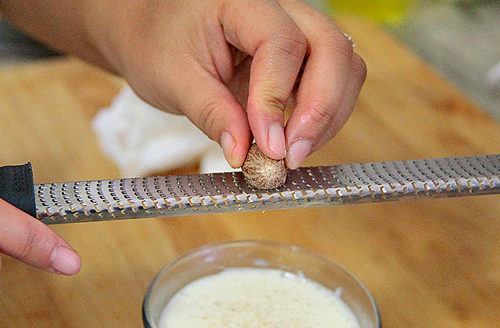 This eggnog is light and a bit fluffy, yet really rich.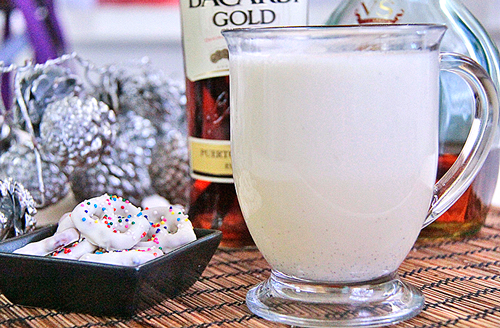 | | | |
| --- | --- | --- |
| Holiday Drinks Week: Homemade Eggnog | | |
Prep time: 20 mins
Cook time: 20 mins
Total time: 40 mins
Ingredients
2 cups whole milk
¾ cup granulated sugar
pinch of salt
1 vanilla bean
4 egg yolks plus 2 egg whites
1 cup heavy cream
½ tsp freshly grated nutmeg
6 Tbsp brandy, optional
2 Tbsp rum, optional
Instructions
In a sauce pan, bring to a boil milk, sugar salt and vanilla bean until sugar has dissolved. About 6 to 8 minutes.
Place yolks in a bowl, slowly whisk in 2 ladle fulls of milk. Return to pan.
Cook, stirring occasionally until mixture coats the back of a spoon. About 10 to 12 minutes.
Strain through a fine mesh strainer.
Stir in bourbon and rum (optional).
In a separate bowls beat egg whites and cream until stiff peaks form.
Fold the resulting meringue into the eggnog in ⅓ batches
Pour and garnish with nutmeg.
Serve.
Enjoy!
The brandy and rum are a nice touch.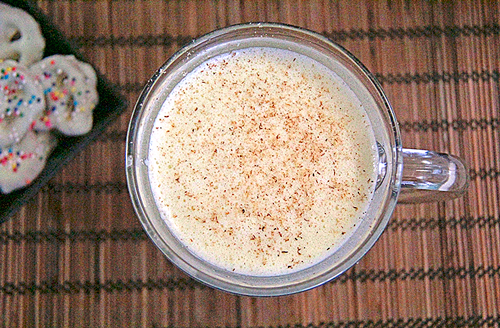 Of course, that meant I had to pace myself … just a bit. Yum!