J – It's time to pay the piper …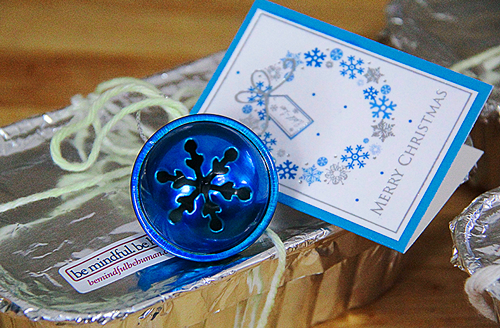 for a very wonderful gift. I am the year-round beneficiary of baked banana + whatever muffins and mini loaves. Raspberries and walnuts or blackberries or apples. Whatever is available and fresh. I never have to think about what to eat for breakfast. Nice!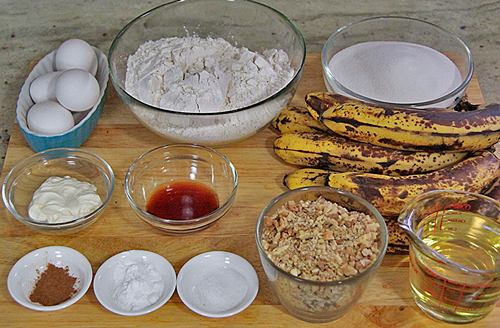 Now, it's my turn to do some more of the writing … like this story … as a big thank you to Christina.

It all started a couple of years ago when Christina asked, "What do you want to do with all these over-ripe bananas?" There must have been a sale.

"Muffins?" I replied, not thinking I was starting a tradition.

And, so, it began. A twice-a-month conversation about finding "old bananas" at the store, which conveniently puts them in a big bag for $1.19, making sure we have some walnuts and discovering what berries or other fruit is on sale.

That's my job. Then, delicious muffins appear magically in the fridge a day later.

They're all mini-bagged for convenient morning-time selection … especially, if the coffee is still brewing. I am grateful each morning when I have a couple for breakfast.

Christina's muffin and mini-loaf making has also extended to client-meeting treats from time to time. We always try to have some tasty food at our strategy meetings with clients. Good strategy requires good energy.

A couple of weeks ago, Christina was wondering what make for holiday gifts?

"Muffins?" I replied, not really thinking about the practicality of it all.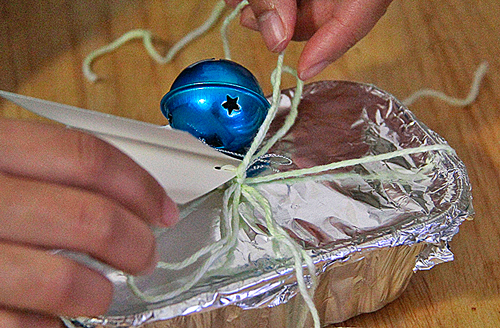 "No way!" she said. "But, mini-loaves would be perfect. Nice size. Super easy to make and to wrap."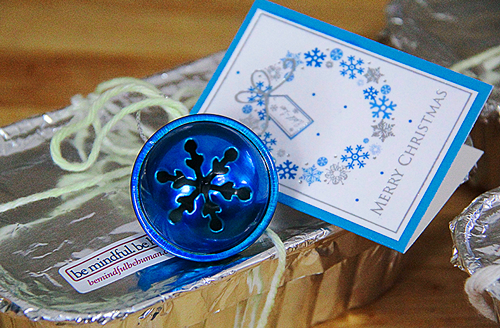 | | | |
| --- | --- | --- |
| Holiday Dessert Gift Ideas: Mini Banana Bread Loaves | | |
Prep time: 30 mins
Cook time: 40 mins
Total time: 1 hour 10 mins
Ingredients
3⅓ cup all-purpose flour
2 tsp baking soda
½ tsp ground cinnamon
1 tsp salt
2 cups sugar
4 eggs
1 cup canola oil
7 bananas, very ripe, mashed
4 Tbsp crème fraiche or sour cream
2 Tbsp vanilla
2 cups walnuts, toasted and chopped
Instructions
Preheat oven to 350 degrees.
Spray ten 5¾" x 3¼" x 2" disposable mini-loaf pans with cooking spray.
In a mixing bowl, place flour, baking soda, cinnamon and salt. Mix well.
Beat sugar and eggs with a whisk or in a stand mixer on medium until light and fluffy. About 10 minutes.
Drizzle in oil. Mix for a for one minute or until incorporated.
Add bananas, crème fraiche and vanilla.
Fold in dry ingredients and nuts.
Pour into a pans and bake for 35 to 40 minutes or until bread is cooked through.
Let cool.
Cover them in aluminum foil and tie with a bow.
Give them out the everyone you know.
Enjoy!
So, I did some shopping. Magically, a couple of days later ten mini-banana-bread loaves appeared all ready to wrap. Sampling was irresistible.
Delicious. Moist. Light and well balanced. Not too sweet, either.