C – It's holiday cookie week!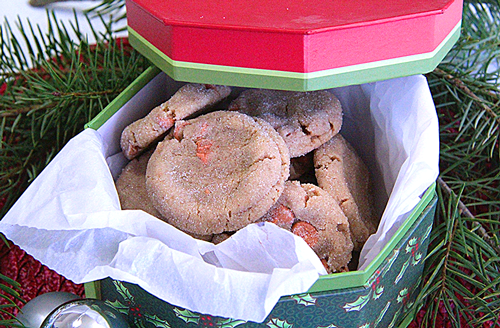 I'm a bit nervous this week. I am nervous that I'm going to give away a lot of cookies. At the end of the year, I usually give out baked good to friends, family and anyone else I care about. I always get nervous about the taste and how well they travel. It's a tough thing to do.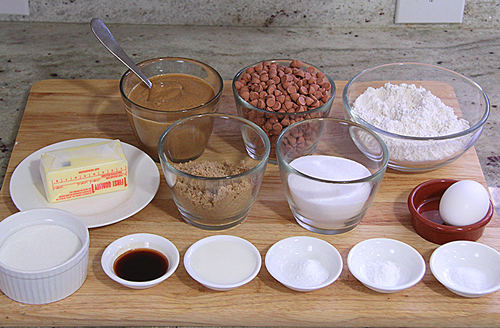 My parents are in love with peanut butter cookies. But, I have never made a soft chewy one. My peanut butter cookies usually end up hard as a rock and too crunchy. I think I over bake them, or just use the wrong type of peanut butter. I'm not sure. My peanut butter cookies are always the last ones to be finished. Sometimes, my cookies are even thrown away. I know it's really bad when they throw my cookies away. We NEVER throw out anything.

This year I am trying another recipe and hoping it will turn out better than the previous ones. I am crossing my fingers.

After baking this recipe, they looked really good. Soft in the center and crunchy on the outside. I guess they will do … for now. I am still on the quest to find the best soft and chewy ones though. If you have a good recipe send it my way. This one is at the top of my list for now.

I loved the taste. The smell lingered throughout the Be Mindful. Be Human. kitchen for hours. It made a great air freshener. The cookie by itself wasn't sweet. Adding some butterscotch chips really made this cookie quite different. Different than any other cookie out there. The butterscotch chips allowed the peanut butter taste shine through.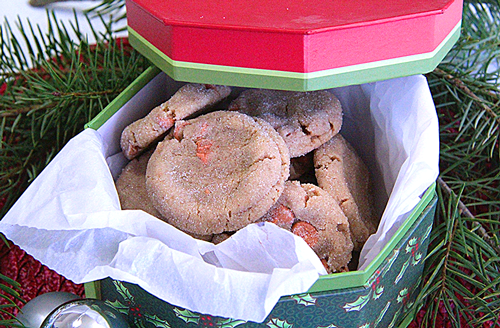 | | | |
| --- | --- | --- |
| Holiday Cookie Week: Peanut Butter Butterscotch Cookies | | |
Prep time: 15 mins
Cook time: 12 mins
Total time: 27 mins
Ingredients
½ cup butter, softened
1 cup peanut butter
¾ cup granulated sugar, plus more for sugar-coating
½ cup firmly packed brown sugar
1 egg
1 Tbsp milk
1 tsp vanilla extract
1¼ cup all-purpose flour
¾ tsp baking soda
½ tsp baking powder
¼ tsp salt
1½ cups butterscotch chips
Instructions
Preheat oven to 350 degrees.
In a mixer, beat together butter and peanut butter until well combined.
Add both sugars and beat until fluffy.
Add egg, milk and vanilla extract. Mix until smooth.
Add flour, baking soda, baking powder and salt. Mix just until blended.
Add butterscotch chips. Mix well.
Roll balls of dough in granulated sugar before placing on an ungreased baking sheet.
Bake at 350 for 10 to 12 minutes. Do not over bake.
Let cookies cool on the baking sheet for at least 3 minutes, before placing them on wire racks to cool completely.
Store in an airtight container at room temperature.
Enjoy!
I hope these aren't the last cookies on the plate this year.
Only my parents' final taste test will let me know.
Adapted from: http://www.bromabakery.com/2011/09/chewy-peanut-butter-cookies.html