Update and Redux: J – I absolutely love Paris. The first time I went there eight years ago, I felt strangely at home. I now return every year for at least two weeks. I'm not made of money, and you don't have to be either. The charm of Paris is not for sale. When you read this post, I will have been in Paris for a few days of this year's trip. Can't wait to tell you all about it.
J – I had been lusting after Paris for far too long.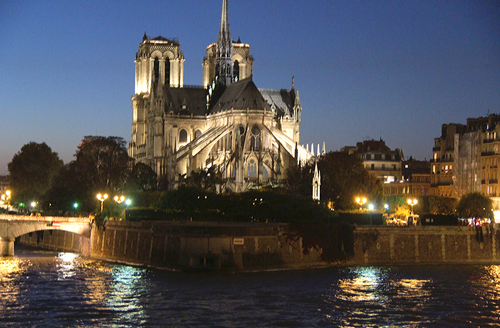 So, finally, I shoved everything aside and made arrangements. On previous trips, I stayed down in the center of things … I guess thinking I would miss something. Turns out to be exactly the opposite.

If you want to experience daily "Paris life," head for the outer arrondissements. My goal was to avoid anything touristy.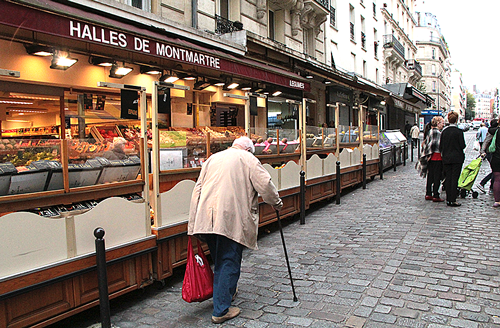 This trip seemed to happen randomly, which turned out to be wonderful. I just happened to see an ad for apartments in Le Montmartre [the 18th]. Everything looked perfect. But, I didn't believe it at first. The agency's name was Feels Like Home In Paris. Either a good sign, or not.

It was a very good sign! Absolutely everything was taken care of. I mean everything. They even give you an iPhone to use while you are there. No small benefit! The one-bedroom apartment is size of a large hotel suite, but far less costly.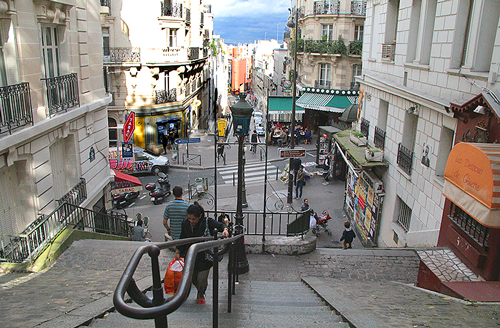 The neighborhood is straight out of an Impressionist painting, only with newer cars and no horses. Fitting, since the Impressionists began their adventures in Le Montmartre.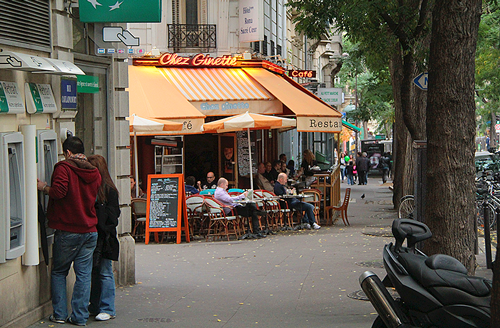 After my driver dropped me off … YES, they even arrange a car service from CDG! … I was determined to stay awake for the whole day [as advised]. So, off to the patisserie, fromagerie and the marchand du vin. Check! On a that's nice note, my French seemed to work well. If you go, I would strongly recommend learning a bit of basic French. It really helps.
Fully equipped kitchen! While I ended up only cooking one dinner for new friends I met, I could have easily cooked every night. My routine became breakfast in the morning and then long days of walking and shooting photos.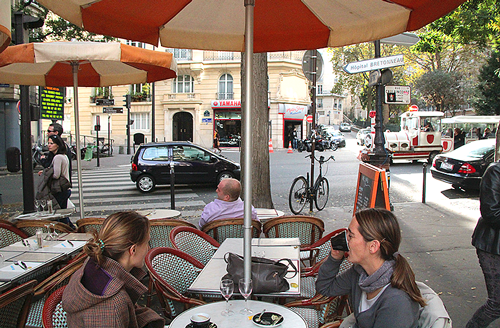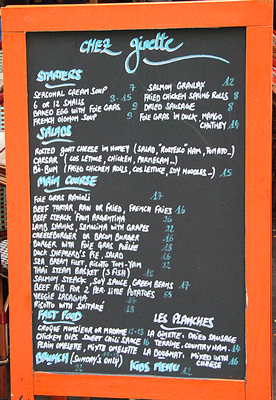 I ended up having dinner several times at a cafe/bistro down the block. Another random and very good choice.
It could have been just about any restaurant in Paris of that type … along the sidewalk, almost all locals and really good food! Everything I had there was very well prepared. Personable service, too. Not a snobby waiter in sight.
I had fois gras ravioli the first night! How could I not return? And, I did … plowing through a good part of the delicious menu.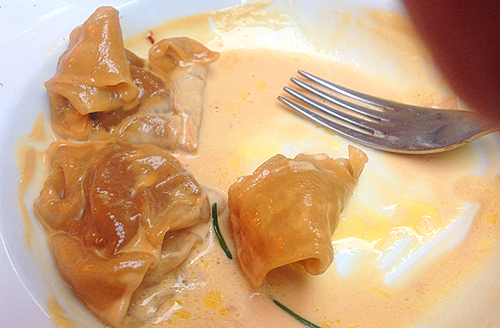 The week continued in its random way. I ended up sitting in on a cooking school class in French techniques, finding the incredible Les Halles de Montmartre market district, discovering a great family-owned Basque restaurant on Saint Germaine de Pres [of all places], finding a little restaurant I thought I'd lost and other fun adventures.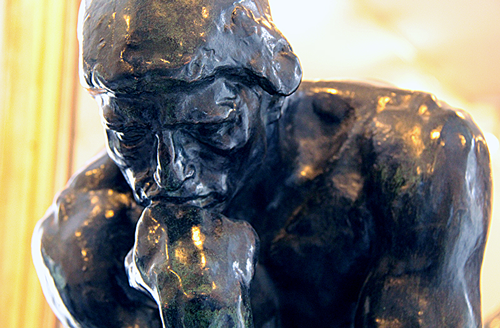 I'll be writing more about these adventures this week, including some great recipes from the cooking school. Hope you enjoy!