C – Duck prosciutto?! Is that even possible?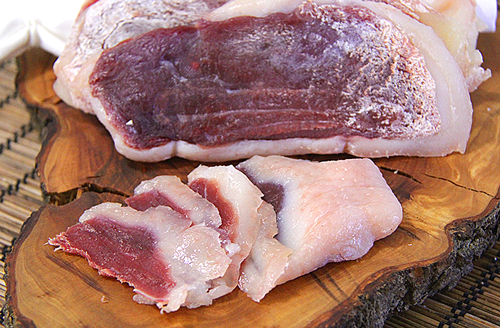 We didn't know until we tried. Luke was curious. He's made plenty of other prosciutto … just not duck. Maybe it will work. Maybe it won't. We had a lot of leftover duck breasts after we finished the duck confit. We certainly weren't going to eat 16 duck breasts in a week. So, we had to make something to preserve this duck.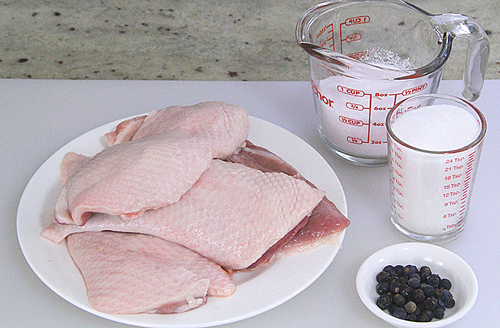 Our goal was to use almost everything the duck had to offer. It was one of those Be Mindful. Be Human. moments. Nothing should go to waste. Duck can be pretty expensive. Much more than buying a chicken. So preserving them was key. We weren't going to eat all 16 in a few weeks.

The technique for making prosciutto is simple. Salt and season it. Then, leave it to cure for a week in the refrigerator. Once that is done, you finish by hanging it in muslin cloth for another week. It's sort of a fast way of making prosciutto. If it works, we will have homemade duck prosciutto. It's much faster than making normal prosciutto. It takes months to make normal prosciutto, since a ham leg is much bigger and takes a lot more time to cure.

We had the right technique. But, we were skeptical since duck breasts are really thin. We thought it wouldn't hurt to try. We only wanted to try with a few of the duck breasts … just in case. We didn't want all 16 duck breasts going to waste.

When the moment of truth came, we were happy. Luke thinly sliced small pieces of duck prosciutto for us to try. Since duck has a lot of fat in it, it had a similar quality to normal prosciutto. He did it!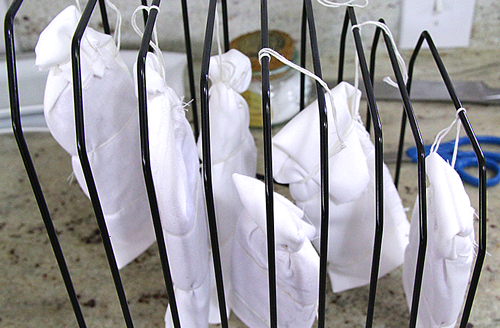 WE HAVE PROSCIUTTO! It was good. Salty, fatty slices of cured, dried duck. The flavor was well balanced. Luke added a bit of sugar to make sure the salt didn't take over. It was a good move. I really enjoyed it. The thin layer of fat melted in my mouth the moment it touched my tongue. I was delighted.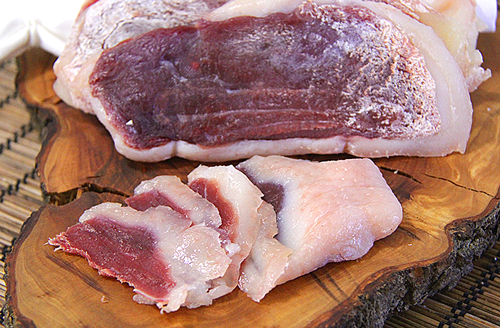 Recipe type:
Mains, Techniques
Prep time: 15 mins
Cook time: 96 hours
Total time: 96 hours 15 mins
Serves:
6 mini proscuitto
Ingredients
6 boneless duck breasts with skin attached
½ tsp pink salt (curing salt, not Himalayan salt)
½ cup sugar
1 cup salt
1 Tbsp juniper berries
½ yard Muslin sheet or really thick cheese cloth
Butcher's twine
Instructions
Mix salt, sugar and pink curing salt in a small bowl.
Sprinkle salt mixture over breasts on both sides.
Place in pan. Sprinkle juniper berries over breasts.
Let sit in refrigerator for four days covered in plastic.
Remove from refrigerator. Discard juniper berries.
Cut muslin cloth into six equal pieces, large enough to wrap each breast well.
Place one piece of duck breast in the center of the muslin.
Fold in half upwards. Then fold both sides into thirds. Fold top and tie with string to secure tightly. Hang in the refrigerator for one week. Make sure there is enough air circulation to dry out the meat.
Remove from refrigerator. Prosciutto should be hard and completely dried out.
Slice very thin.
Serve with cheese and crackers, or in a salad.
Enjoy!
Thank goodness we didn't waste this duck with a crazy experiment. It really turned out great. Now, I wish we could have make more.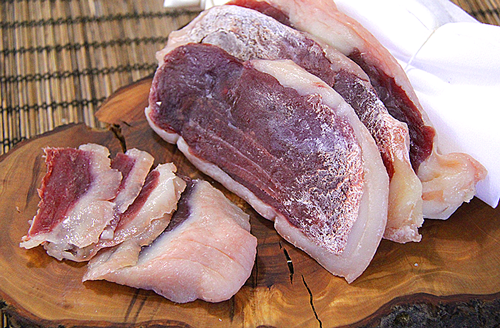 Oh well. I am sure Luke will be even more adventurous and make more things like this. Thanks, Luke, for your great experiment.