C – I am addicted to making and drinking Agua Fresca.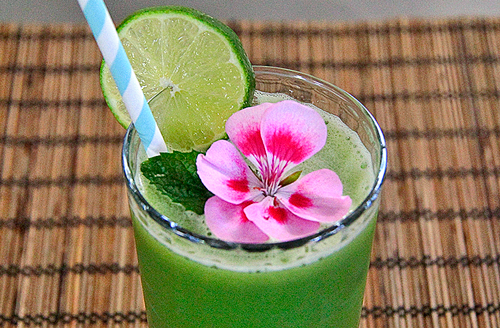 A few weeks ago, we made a great Agua Fresca using tamarind pods. It was delicious. So, I started to look for tamarind pods in San Francisco to make it again. I don't live close to the Mission District, so Mexican grocery stores are slim where I live.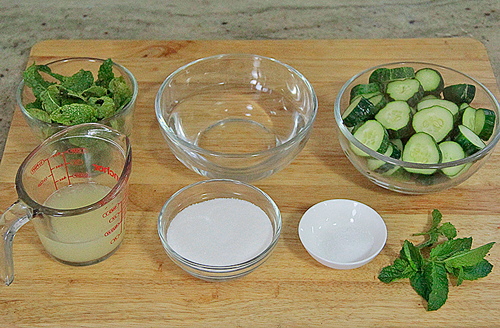 I needed to make another type of Agua Fresca to hold me over.

This cucumber lime mint Agua Fresca was the perfect drink for that. It getting hot in California and a sweet cooling and refreshing drink is just what is needed.

I love this drink. The combination of cool cucumbers, fresh mint, some sugar and a little tart from the limes goes so well together. I didn't expect it to taste like this.

You really can't distinguish the different tastes. They just combine so well. Nothing is fighting to outshine the other.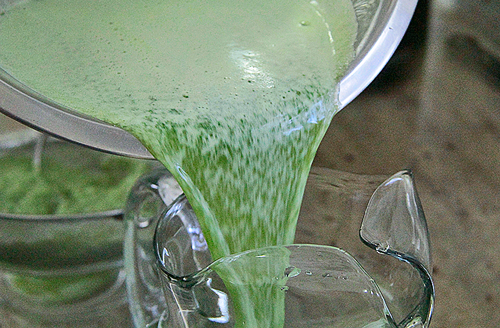 I think my favorite thing about this drink is the great color. I can imagine serving this at a party and people wondering what it is and drink it.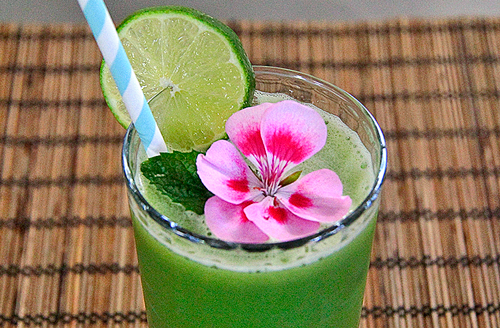 | | | |
| --- | --- | --- |
| Cucumber Week: Cucumber Lime and Mint Agua Fresca | | |
Prep time: 40 mins
Total time: 40 mins
Ingredients
1 pound cucumbers, sliced or coarsely chopped with tops removed but peels left on
½ cup lime juice, about 5 to 6 limes depending on how juicy the limes are
1 cup fresh mint leaves, packed
½ cup granulated sugar
1¼ cup water
Pinch of salt
Instructions
Place ⅓ of the water with all of the sugar and salt into a small sauce pan and let sugar dissolve. Turn off heat and cool completely. If you are in a hurry place simple syrup into freezer for 15 to 20 minutes until cooled. Be careful not to forget about it and freeze it.
Place cucumbers, lime juice, simple syrup, remaining water, and mint leaves into a blender.
Blend until fine.
Place juice through a fine mesh strainer.
Fill a pitcher half way with ice cubes.
Pour the juice over the ice and let sit for 30 minutes before serving.
Serve with lime slices and mint sprig for garnish.
Enjoy!
I am sure we could make this into a spiked version for all the curious alcohol drinkers, too.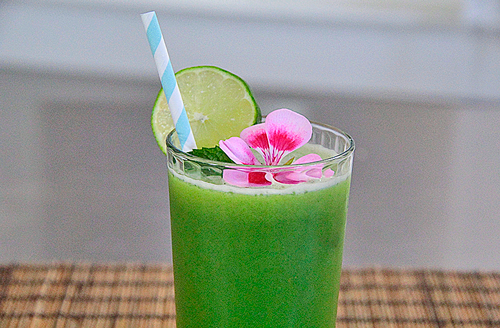 It's a must try this Summer. So, make it.