C – Get ready for the dreamiest milkshake you could ever feast your eyes on.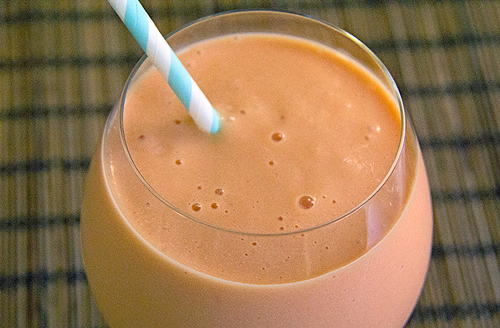 I was surprised and delighted to see a really familiar recipe in Cuban cuisine. This Cuban milkshake is very similar to the ones I find in some Asian Boba tea/smoothie shops. And, yes, they both are the dreamiest tasting milkshakes ever.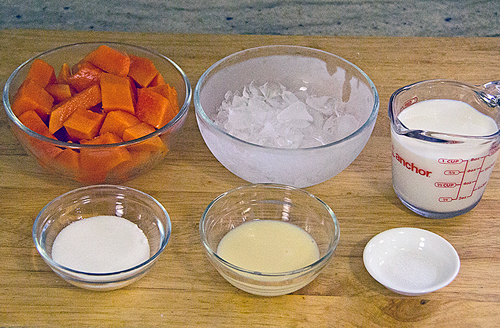 I really like that most Cuban milkshakes have the same recipe, except changing the fruit. It makes it really easy to remember the formula. Use any fruit you like, about 2 cups. Add 1 cup milk, 3 tablespoons condensed milk, 3 tablespoons granulated sugar, a pinch of salt and 1 cup of crushed ice.

It's such and easy recipe. I think it's actually easier than the American version, which usually calls for ice cream and milk. Sometimes, I think ice cream is wasted in a milkshake. Especially, homemade ice cream. Now, I just have to figure out how to make this milkshake with chocolate in it.
I know you might say that adding 3 tablespoons of condensed milk and sugar is a lot. But, when you look at a lot of these milkshake recipes, they usually add more or just the same amount. Of course, you don't have to add that much sugar. It also depends on how sweet your fruit already is. Our papayas were very light in flavor. Adding condensed milk and sugar really made the fruit shine.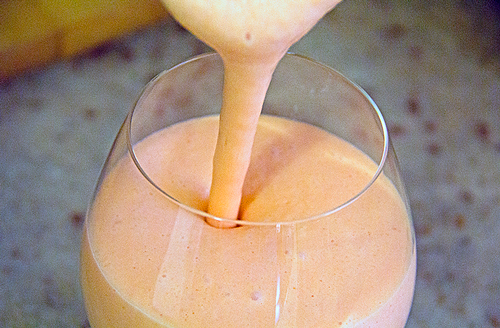 I was amazed at how good this milkshake was. Play with the recipe and make it your own. Or, just drink in moderation. Share it with a lot of people on a hot day. For some strange reason super sugary milkshakes on a summers day is always perfect and very satisfying.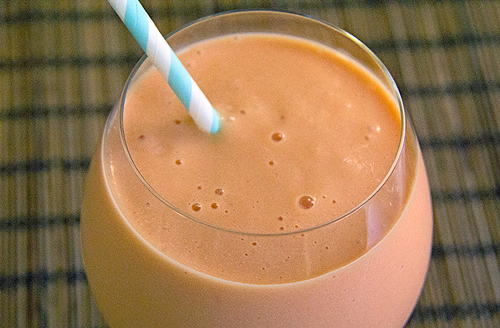 | | | |
| --- | --- | --- |
| Cuban Week 2016: Cuban Papaya Milkshake | | |
Prep time: 10 mins
Total time: 10 mins
Ingredients
2 cups fresh papaya, slightly frozen
1 cup whole milk
3 tablespoons granulated sugar
3 tablespoons condensed milk
Pinch of salt
1 cup crushed ice
Instructions
Place all of the ingredients into a blender except the ice. Blend until fine.
Add ice and blend again.
Serve.
Enjoy!
Yeah, I am dreaming about this milkshake right now. Sweet, tropical and delicious. It's a great treat once and a while.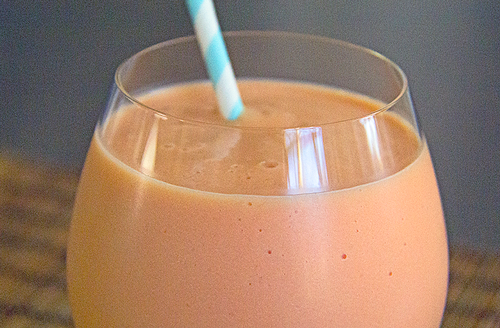 I will be dreaming of this until I get a chance to make it again.
Adapted from: http://icuban.com/food/batido_bomba.html