Update and Redux: C – Sick? Or, just trying to beat the Winter blues? Try this drink to help your immune system get into shape. It's warm, flavorful and delicious.
C – Turmeric is the "new" thousand-year-old fad.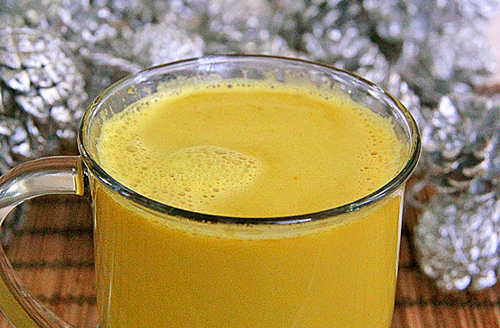 I always laugh when I see "new" trends that have been around for a long time in other countries. Like coconut water and coconut milk. Stuff that I have been drinking since I was a kid.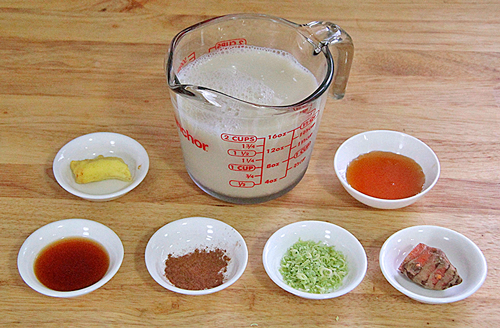 Turmeric has also been in my life for a long time. Yet, it's a "new" presence everywhere I turn.

Grocery stores have drinks with turmeric and ginger that cost $5 to $10. I still can't understand why. It's funny to think about the price of these things. When I grew up they were so cheap at Asian grocery stores.

Since turmeric has been trending for the past year, I had to see what the hype was all about. I honestly hate the taste of turmeric and the long lasting yellow stain that gets everywhere.

Maybe I have to give it another try. It does have its health benefits. It's full of antioxidants which helps with the immune system. It also helps with joints and skin, as well as having many other benefits.

When I started seeing more and more people make drinks with turmeric, I had to try making one. This turmeric milk is almost like a chia tea, but with turmeric and other spices. I love that it's thick and smooth. It coats the throat. It's very nice when you are sick with a cold. I really like it.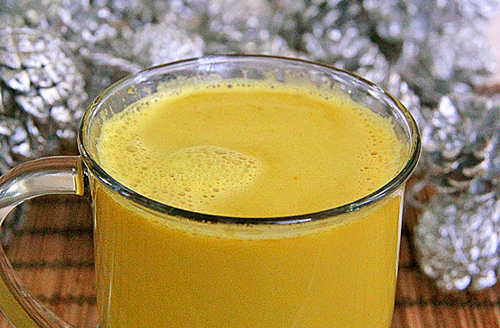 | | | |
| --- | --- | --- |
| Happy New Year 2015: Tumeric and Ginger Milk | | |
Prep time: 5 mins
Cook time: 5 mins
Total time: 10 mins
Ingredients
1 thumb-size piece of fresh Tumeric, peeled and grated
1 thumb-size piece of fresh ginger peeled and grated
1 thumb-size piece of fresh lemon grass, minced
1 Tbsp honey, more if needed
½ tsp ground cinnamon
pinch of salt
2 cups coconut or almond milk
Instructions
Place everything in a sauce pot and bring to a simmer for 5 minutes.
Strain through a fine mesh strainer.
Serve.
Enjoy!
Fresh turmeric is better than the powdered form. if you can't find the fresh, use the powder. Use about ½ a teaspoon per serving. A little can go a long way.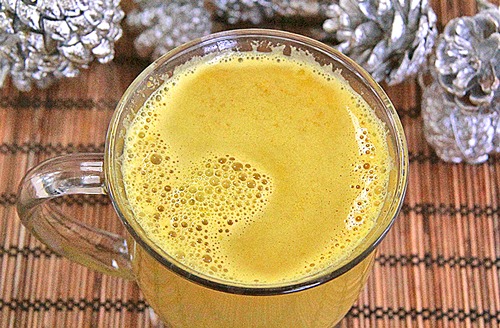 Here's to your health. I wonder what's next in "new" thousand-year-old trends?