J – I am a watercress neophyte …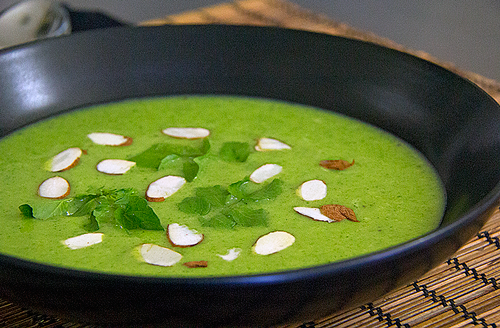 go figure. Just never got around to it, I guess. Of course, this is not counting the pinkie-finger watercress sandwiches served at High Tea. Nothing really counts there. There are no calories and you can drink all you want.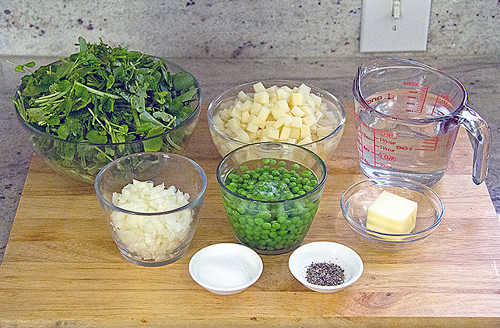 Right. Back to reality, please.

The reality is that I never got inspired … before Be Mindful. Be Human.

This year we started focusing on Chefs and Cookbooks in our new weekly format. David Lebovitz was an obvious choice, within a small group of interesting, well-travelled and really good writers … who actually cook.

This dish was beautifully photographed, so it immediately caught my eye. It's straightforward to make. The seasoning is also nuanced. In hind sight, I would add some lemon zest and a tiny pinch of cayenne pepper.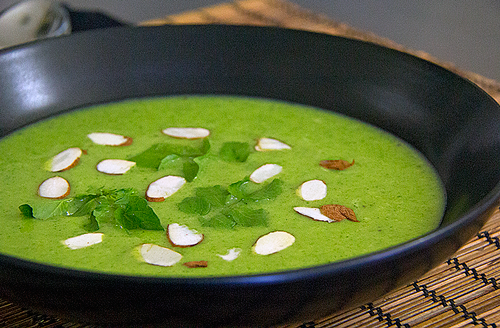 | | | |
| --- | --- | --- |
| Chef and Cookbook Thursday: Watercress Soup | | |
Prep time: 10 mins
Cook time: 20 mins
Total time: 30 mins
Ingredients
3 Tbsp butter
1 medium onion, peeled and diced
salt and freshly ground black pepper
6 cups water
1 pound potatoes peeled and diced
8 ounces watercress leaves and tender stems
1 cup fresh or frozen peas
Instructions
In a Dutch oven or soup pot, melt the butter. Add the onion, season with salt and pepper, and cook over medium heat, stirring frequently until the onion is translucent, about 5 to 6 minutes.
Add the water and diced potato and cook, partially covered, until the potato cubes are tender, about 10 minutes. When poked with a paring knife, the knife should meet no resistance.
Turn off the heat and add the watercress and peas, stirring a few times to wilt the cress.
Puree the soup using an immersion blender, or wait until the soup is lukewarm and puree until smooth in a blender. (Pureeing hot soup in a traditional blender will cause it to overflow, so wait until the soup is tepid.)
Once the soup is pureed, rewarm the soup in the pot, season with salt and pepper and serve.
You can garnish this soup in any number of ways, a spoonful of yogurt or cream swirled over the top with fresh herbs, to a handful of seeds or bits of crumbled bacon strewn over the top. It's your call.
Serve.
Enjoy!
Storage:The soup will keep for up to three or four days in the refrigerator. It can be frozen for up to two months.
Very tasty. Note the storage and freezing-friendly characteristics.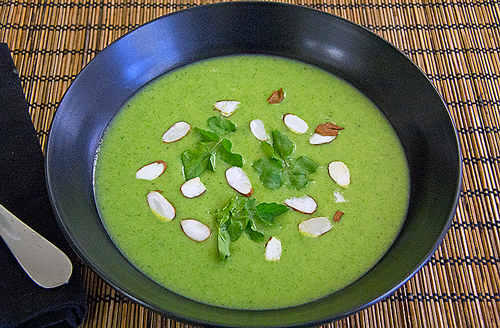 Great do ahead for a dinner-party.
Adapted from: http://www.davidlebovitz.com/watercress-soup-recipe/