C – A simple Indian tea should get me warm.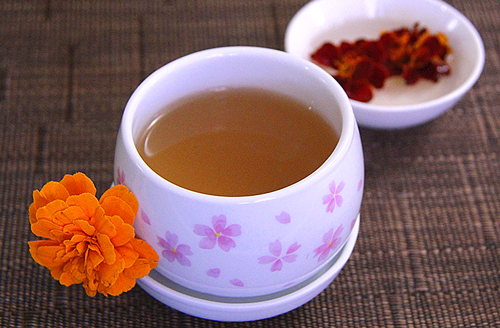 I am going to beat these chills. I know I will. I love it when food has a good chemical reaction in my body. The moment I drink this tea, I know good things are happening to me.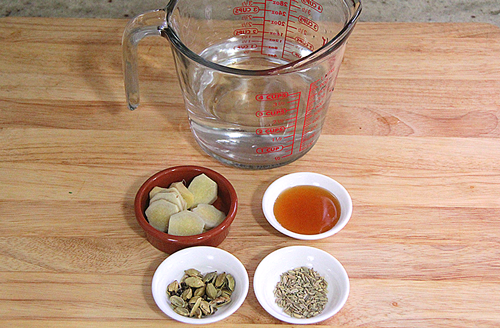 First my tongue reacts to the pleasant taste. Sweet honey and spicy ginger, with a light taste of cardamom and fennel. It's delicious.

The warm tea goes down smoothy and pleasantly. A warm, spicy feeling warms my throat. It's soothing at the same time it warms. It's a strange feeling, yet it's good.

This is a delightful tea.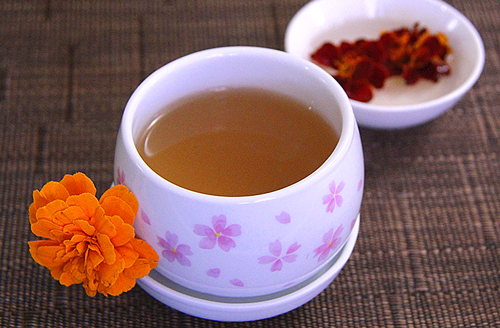 | | | |
| --- | --- | --- |
| Beating the Winter Blues Week: Ginger Tea | | |
Prep time: 3 mins
Cook time: 10 mins
Total time: 13 mins
Ingredients
10 cardamom pods, crushed
1 tsp fennel seeds
1 inch ginger, peeled and sliced
1 Tbsp honey
2 cups water
Instructions
Toast cardamom and fennel seeds in a small saute pan.
In a small pot, place water and ginger and bring to a boil. Add toast spices. Let boil for 10 minutes.
Turn off heat and strain.
Add honey to liquid. Mix well.
Serve.
Enjoy!
Yup, this really helped my winter-time blues.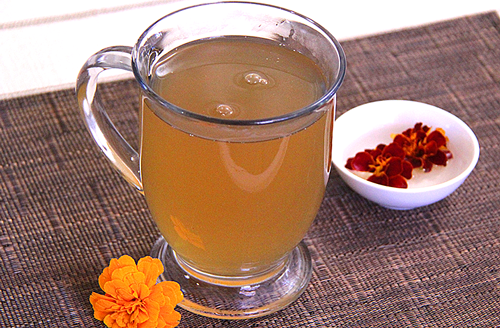 Hope you try it.