Update and Redux: C – This horchata was one of my favorite recipes of the last year. It was easy and really delicious. I drank most of it by myself. It's really simple to make. I don't have to go to a Mexican restaurant to get my fix.
C – I like my Mexican food spicy.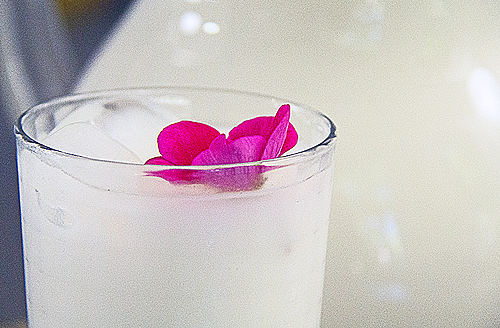 Sometimes, a little too spicy. It usually burns my mouth. I usually blow out my taste buds. Water usually makes it worse. I don't like drinking milk to make the heat subside. There is one drink that I love and it's a Mexican specialty. It's horchata.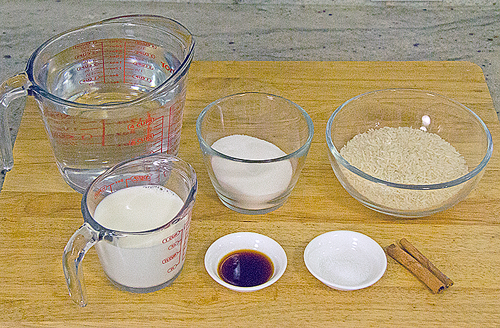 A rice water and milk drink that's sweetened and has a slight hint of cinnamon. It's always so refreshing after burning my mouth with spicy heat.

It's my go to drink when I eat Mexican food. I think the combination of the sweetness and the milk helps with heat faster than just drinking regular milk.

If you can find a restaurant that makes it from scratch, instead of using a powdered mix, make sure to order seconds. It's getting rarer to find these days. Or, make it at home.
I was so surprised how easy it is to make. Soak uncooked rice for a few hours and strain it. Add milk, sugar, cinnamon and salt. You get this amazing drink.

This horchata is light and refreshing. Adjust the sweetness to your liking. This recipe is sweet, but if you add ice to the drink, it makes the perfect mixture.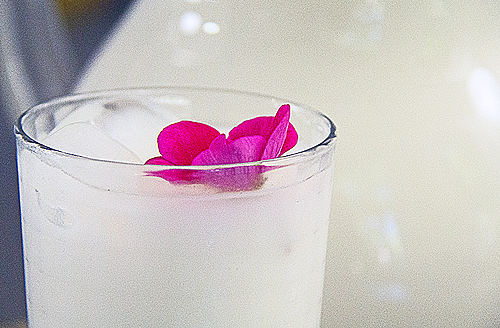 | | | |
| --- | --- | --- |
| Cinco de Mayo Week 2016: Horchata | | |
Prep time: 3 hours 15 mins
Total time: 3 hours 15 mins
Ingredients
2 cups uncooked white rice
10 cups water
1 cup granulated sugar
2 cups milk
A pinch of salt
4 cinnamon sticks
1 tsp vanilla extract
Instructions
Place rice and water into a blender. We blended it up in two batches. Blend for about 1 minute until all the rice has broken into small pieces.
Remove from blender and place into a large picture or container along with cinnamon sticks to soak at room temperature for at least 3 hours, or overnight.
Strain mixture into another picture or large bowl. Discard the rice and cinnamon sticks
Add,milk, sugar, salt and vanilla. Mix well until all the sugar has dissolved. Refrigerate until ready to serve. This can be made a few days in advanced and stored in the refrigerator.
Serve over ice.
Enjoy!
I love the hint of cinnamon. It perfect with a meal, or just at the end of a meal as a light dessert.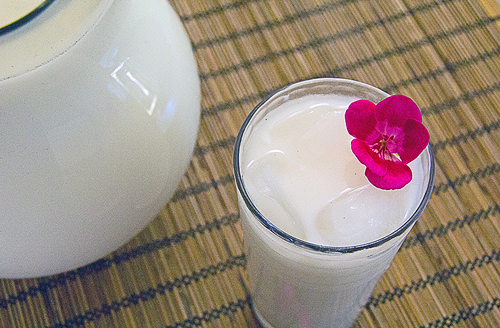 I love horchata. It might be a drink I make more often … even when I'm not eating Mexican food.