J – The richest flavors often come from the simplest techniques.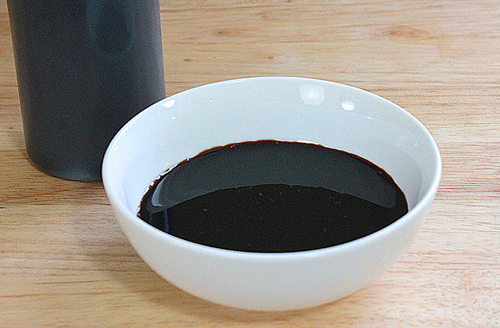 This classic reduction sauce is a really good example. In a nutshell, you are throwing cheap red wine, cheap balsamic vinegar, sugar and some herbs into a pot and boiling it down to about an eighth of its original volume. However, the simplicity belies the magic of the technique. This sauce is off-the-chart good.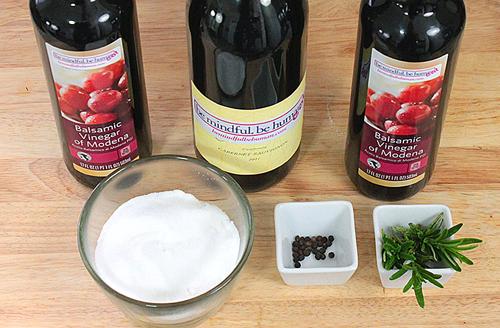 I want to use it on just about any protein I cook, expecially hearty braised dishes. Luke suggested we use it for the Guinness Braised Beef. Normally, we would add red wine and balsamic during cooking. But, with Guinness in the braising liquid we didn't want to add much acidity. So, finishing with this reduction gave the dish a perfect richness/acid balance.

This sauce is also awesome as a finish for seared steaks. Just use salt and pepper when cooking. After resting, carve and plate the meat, then drizzle the reduction on top just before serving. You'll want extra!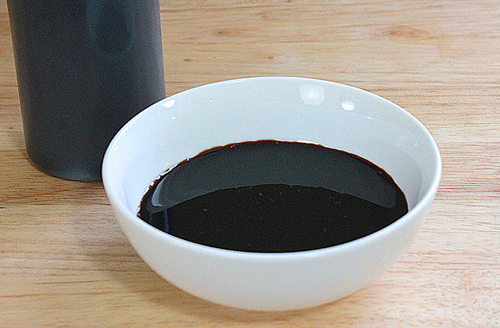 | | | |
| --- | --- | --- |
| Balsamic and Red Wine Reduction | | |
Recipe type:
Sauces, Techniques
Prep time: 2 mins
Cook time: 45 mins
Total time: 47 mins
Ingredients
750ml red wine
750ml balsamic vinegar
1 cup sugar
8 to 10 black pepper corns
A few small sprigs of fresh rosemary, about 1 Tbsp in size
Instructions
In a large pot, add all ingredients and heat on high.
Boil until reduced to ¾ volume. Check consistency. If it coats the back of a spoon, you're done.
Final reduction will be about one-eighth the original volume. But, don't go too far.
Remove from heat and cool to room temperature. The sauce will thicken as it cools.
Strain out rosemary and pepper corns.
Store in plastic squeeze bottles in the refrigerator.
Serve cool or at room temperature.
Enjoy!
The only tip, if it is one, is to watch the pot. At the end, the sugars can burn quickly if you over-reduce it. That is a mess I don't want to experience again. Yup, I did it. When the sauce coats the back of a spoon, you are done. Just let it cool and store it in the refrigerator. A squeeze bottle is perfect for this.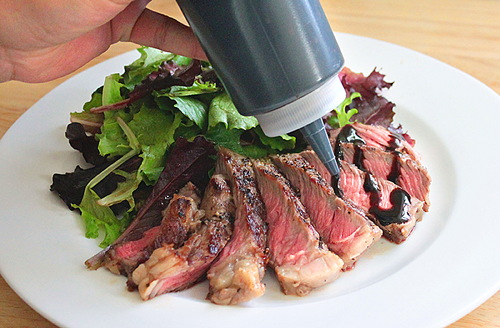 Thanks, Luke, for the suggestion. It's a keeper.