J – These are the vegetables and herbs I dream of …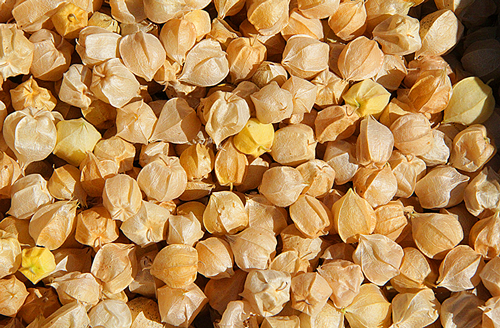 Interesting, rare, organically grown … not even fertilizer … and available the day they are picked. Wow! Unfortunately, except for an occasional CSA box, we can't buy them. They are available only to Azolla Farm customers, a veritable who's who of local restaurants.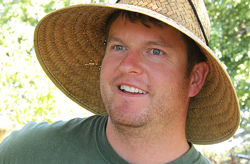 Scrivner Hoppe-Glosser and his business partner, Jon Price started Azolla Farm three years ago as an experiment … can we actually do this? So, on leased land across from his dad's house, the farm portion of their food journey started.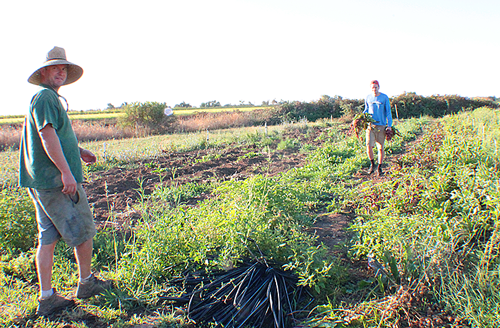 Scriv and Jon's love for food started several years before, when they began working at Chez Panisse. Chez Panisse is an amazing place begin a food journey. Their mutual interests soon fueled a discovery of what incredible ingredients and simple, elegant preparation can achieve. After four years, Scriv went to Zuni Cafe in San Francisco and Jon did some farming on the East coast.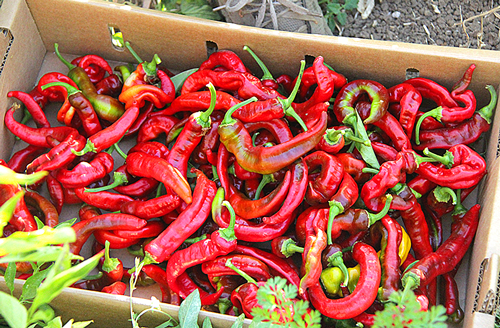 Cooking with great ingredients is one thing. What about growing them?! Scriv suggested and Jon agreed. The idea for Azolla Farm was hatched.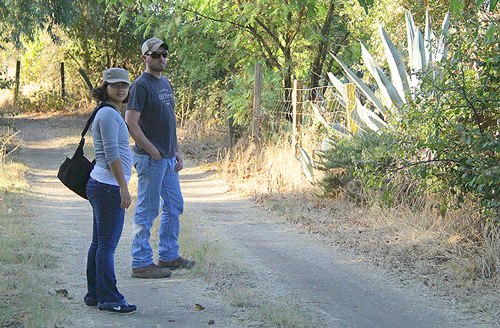 Luke, Christina and I went there early one morning on one of our Find Your Own Local field trips. We spent a couple of hours in the field.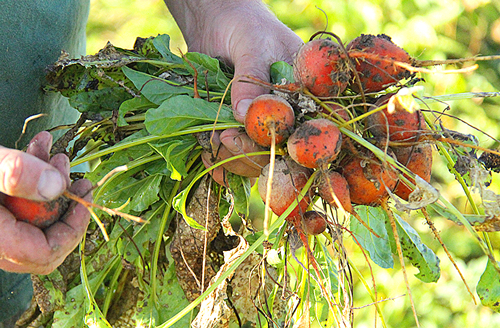 Luke helped harvest, of course. We all talked and sampled and learned.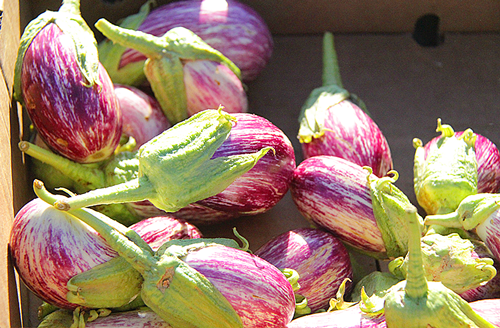 Scriv and Jon were picking for restaurant orders they were getting via text, while they were in the field. Can it get any fresher? Two kinds of peppers, three kinds of beets, fennel flowers and fresh seeds, tomatoes, ground berries, squash, field greens, chard, three kinds of eggplant … all going into boxes for delivery before noon.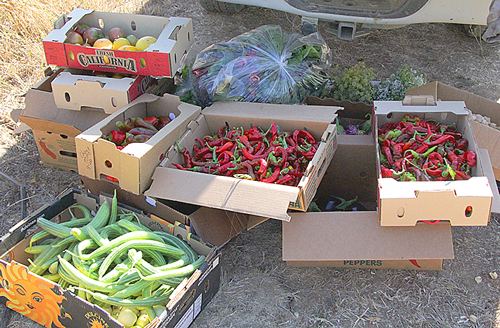 We just had to try making some dishes from all this bounty! Scriv said to take whatever we wanted. We obliged and went to pick a few things.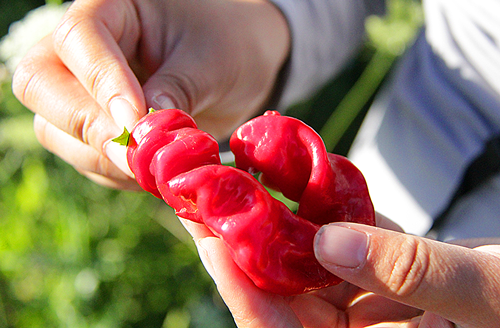 We didn't want to go crazy … although, you could easily. So, we decided on three dishes: Bacon-Wrapped Gypsy Peppers Stuffed with Fontina, Two-Beet, Pistachio and White Watermelon Salad, and Fresh Fennel Seed Ice Cream.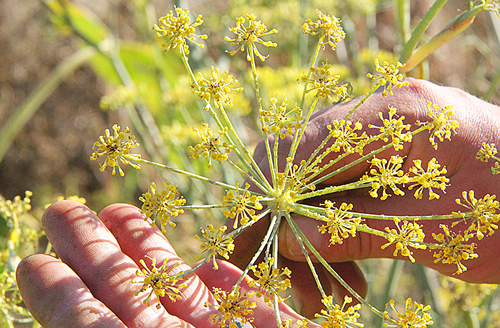 You can see the Gypsy Pepper dish today. The other two we'll post in the next two days.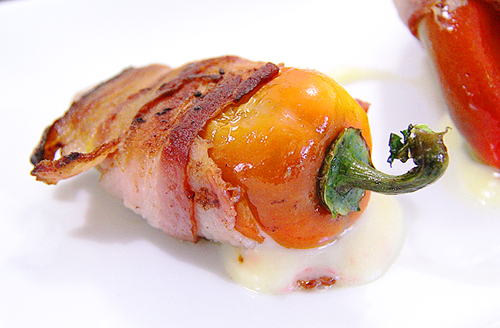 We hope you are finding your own local. It's great fun!