Update and Redux: C – Still hands down the best ketchup I have ever tasted. There's just something about knowing what goes into the stuff that makes it taste so good. I just couldn't wait to get my hands on more of these yellow tomatoes.
Azolla Farm invited us to pick some of their over-ripe tomatoes this year. So, I made green ketchup. Make sure to note: If your tomatoes are really ripe, you don't need to add much water before reducing. Just reduce it down. I made the mistake of putting a lot of water in it. The ketchup still turned out great. It was just more work.
C — I am having one of those moments.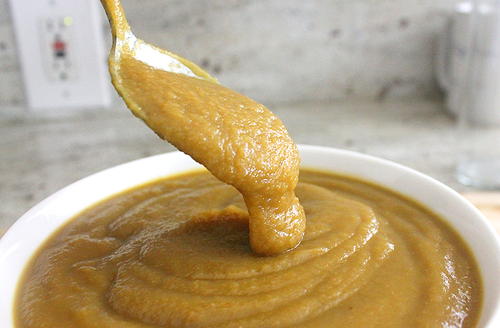 One of those moments where I wish my sarcasm wasn't taken so seriously. It happens often here at Be Mindful. Be Human.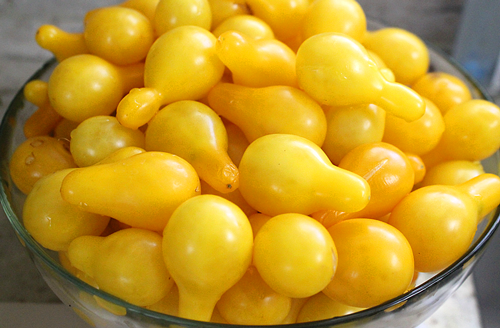 It's the end of tomato season and we have pounds and pounds of tomatoes. Yellow teardrops, cherry, and better boys are all there. Lots and lots of them. My sarcastic comment a few weeks ago about making ketchup was taken seriously. Jim. Jim. Jim. I was hoping it really wasn't taken so seriously.
Now, I am sitting in the Be Mindful kitchen waiting… waiting… waiting to finish homemade ketchup. Sadly, I have a feeling this won't be the Heinz ketchup we buy at the store, which has its pluses and minus. There are quite a few ingredients going into this recipe, including three pounds of yellow tomatoes.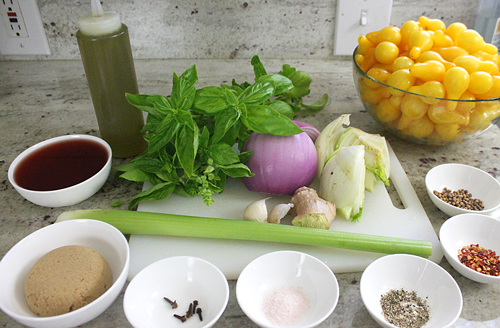 Why make ketchup you ask? Other than the abundance of tomatoes in the garden, I also wanted to make a yellow ketchup. Maybe I will be less inclined to stain my white dresses with red marks. Yellow stains are SO much better. (Sarcasm, did it come across?) Maybe it will make a pretty looking sauce against a burger or fake people out thinking it's mustard. Maybe I should figure out how to make a red mustard and swap the two. Red mustard and yellow ketchup is too cute. (Jim, don't get any ideas.)
Yellow ketchup. I'm nervous. I am not sure if this ketchup will be yellow. There's green basil, brown sugar and red wine vinegar in it. Those things don't equal yellow ketchup.
Yup, I was right. I was scared for a reason. It's even worst than I thought it would be. It's brown. It looks like brown mustard. Great…

It didn't taste as same as Heinz ketchup, but really what does? Add the right amount of high fructose corn syrup, as well as some of the secret ingredients in their "natural flavoring," of course it will taste like that.
Well, this is ALL NATURAL BABY!!! And, I am going to be proud it goes into my body. It took me two hours to make and I am going to use it. Jim, every burger will require this from now on. I tried to balance it as much as I could. I added a bit more sugar and a bit more salt in the end to highlight the tomato taste. Then, I waited and waited until the whole thing reduced. Ugh… it was taking forever. I am never taking homemade ketchup for granted ever again! But it is pretty darn good. I think it's a bit too tangy for my preference. It will be altered next time I make it.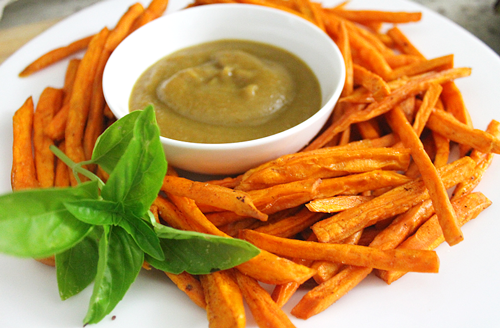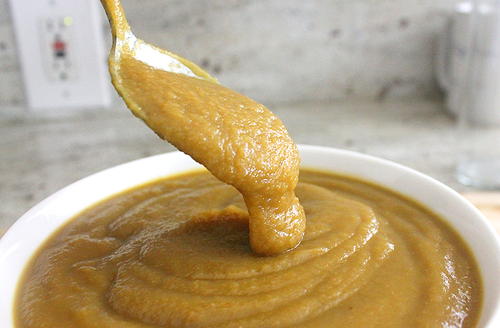 Prep time: 30 mins
Cook time: 2 hours 30 mins
Total time: 3 hours
Ingredients
1 large red onion, peeled and roughly chopped
½ bulb fennel, trimmed and roughly chopped
1 stick celery, trimmed and roughly chopped
Olive oil
Thumb-sized piece fresh ginger, peeled and roughly chopped
2 cloves garlic, peeled and sliced
½ a fresh red chili, deseeded and finely chopped
Bunch fresh basil, leaves picked, stalks chopped
1 tablespoon coriander seeds
2 cloves
Sea salt
1 teaspoon freshly ground black pepper
1 pound amazing cherry or plum tomatoes, halved plus 1 pound canned plum tomatoes, chopped or 2 pounds yellow, orange or green tomatoes, chopped
¾ cup plus 2 tablespoons red wine vinegar
⅓ cup soft brown sugar
Instructions
Place all the vegetables in a large heavy-bottomed saucepan with a big splash of olive oil and the ginger, garlic, chili, basil stalks, coriander seeds and cloves. Season with the pepper and a good pinch of salt.
Cook gently over a low heat for 10 to 15 minutes until softened, stirring every so often. Add all the tomatoes and 1 ½ cups of cold water. Bring to the boil and simmer gently until the sauce reduces by half.
Add the basil leaves, then whiz the sauce in a food processor or with a hand blender and push it through a sieve twice, to make it smooth and shiny. Put the sauce into a clean pan and add the vinegar and the sugar. Place the sauce on the heat and simmer until it reduces and thickens to the consistency of tomato ketchup. At this point, correct the seasoning to taste.
Spoon the ketchup through a sterilized funnel into sterilized bottles, then seal tightly and place in a cool dark place or the refrigerator until needed – it should keep for 6 months.
Adapted from:
http://www.foodnetwork.com/recipes/jamie-oliver/homemade-tomato-ketchup-recipe/index.html