C — It's Apple Week at Be Mindful. Be Human!!! I am so excited!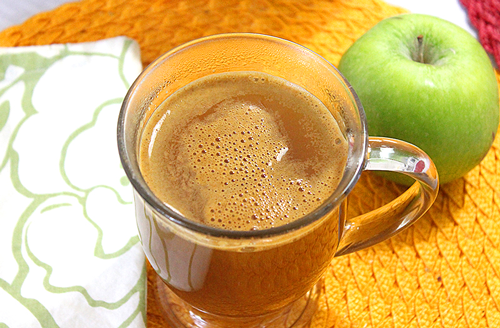 Jim and I went to Apple Hill a few days ago and I am still jumping up and down from all the sugar I ate. Yes, I messed up on my diet, but for good reasons. It was a journey to find the best apple cider donuts in Apple Hill. Yes, we found them.

Abels and Rainbow Orchards had incredible donuts. Both great in their own ways.

Abels apple cider donuts are light and crispy and not super sweet. Rainbow's donuts are made to order. You can see the lady make them right in front of you. These donuts are nice and hot, a little greasy, but soft and cake like. People go there just for the donuts.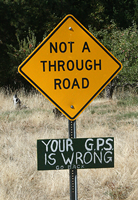 We did everything. We ate donuts and strudel, drank apple cider, ate apple sausage and had one of the best apple turnovers ever. We got to see how apple cider was made and went to an apple orchard. Besides just experimenting with all of these great pastries and food, we were also on a mission.
We needed to get apples. And lots of them. Jim wanted to make a few things, and requested an apple pie somewhere in the mix.
Apples are definitely seasonal.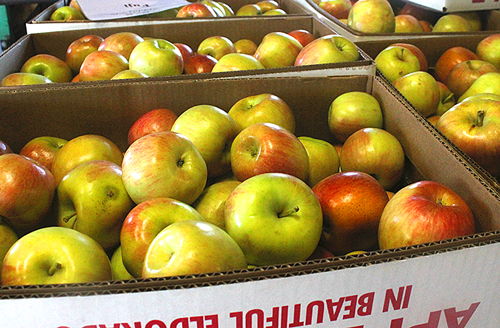 Certain apples weren't in season yet, like Granny Smith apples. We went to a few farms and couldn't find Granny Smith apples. GRANNY SMITH APPLES, of all things! Three farms didn't have them. But luckily we ended up going to Rainbow Orchards where they had plenty. I was excited! Apple pie time!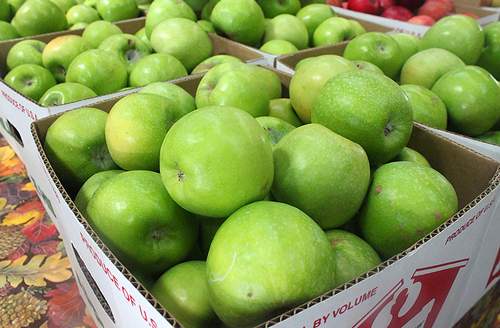 We got apples. Lots of apples. Jim bought 20 pounds of Granny Smith apples, hence, Apple Week. I think I am going to be sick and tired of apples after this week. But, I can't wait to make all of these things for you.

First, some cider.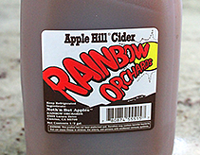 Really nice cider from Rainbow Orchards. Hands down the best tasting apple cider ever. Nice, clean apple taste. It's not too sweet and it quenched our thirst. We loved it and had to buy some. We tried a few other farms. A lot of them were super sweet and didn't have a strong apple taste. Just one sip of the other guys and we'd had enough.
Rainbow Orchards had the best. I wonder what kind of apples they used. It was good!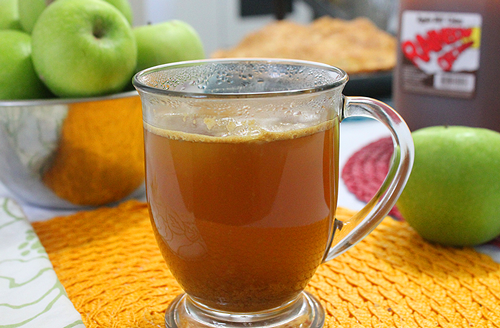 It's even better served warm on a cold day.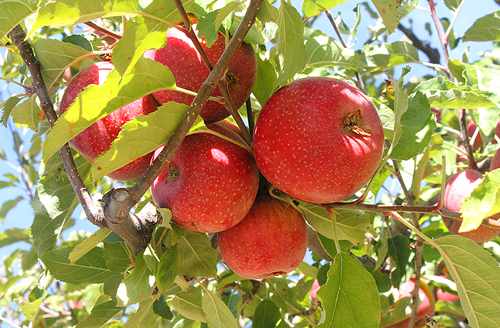 I love Apple Hill. It's a great place to find the freshest apples. I love that you can pick your own and, of course, not have too many people handling your apples. It's such a wonderful place to be to celebrate Fall and its great harvest.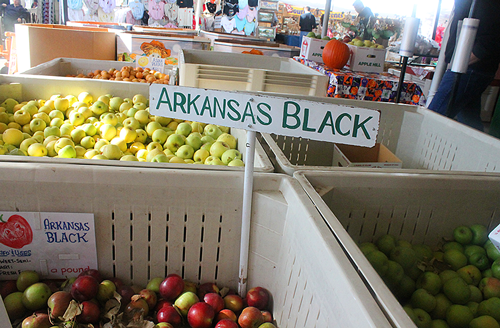 Hope you can make it there someday, or find your own local "apple place" to go.